7 Spectacular Winter Sports For You to Try This Year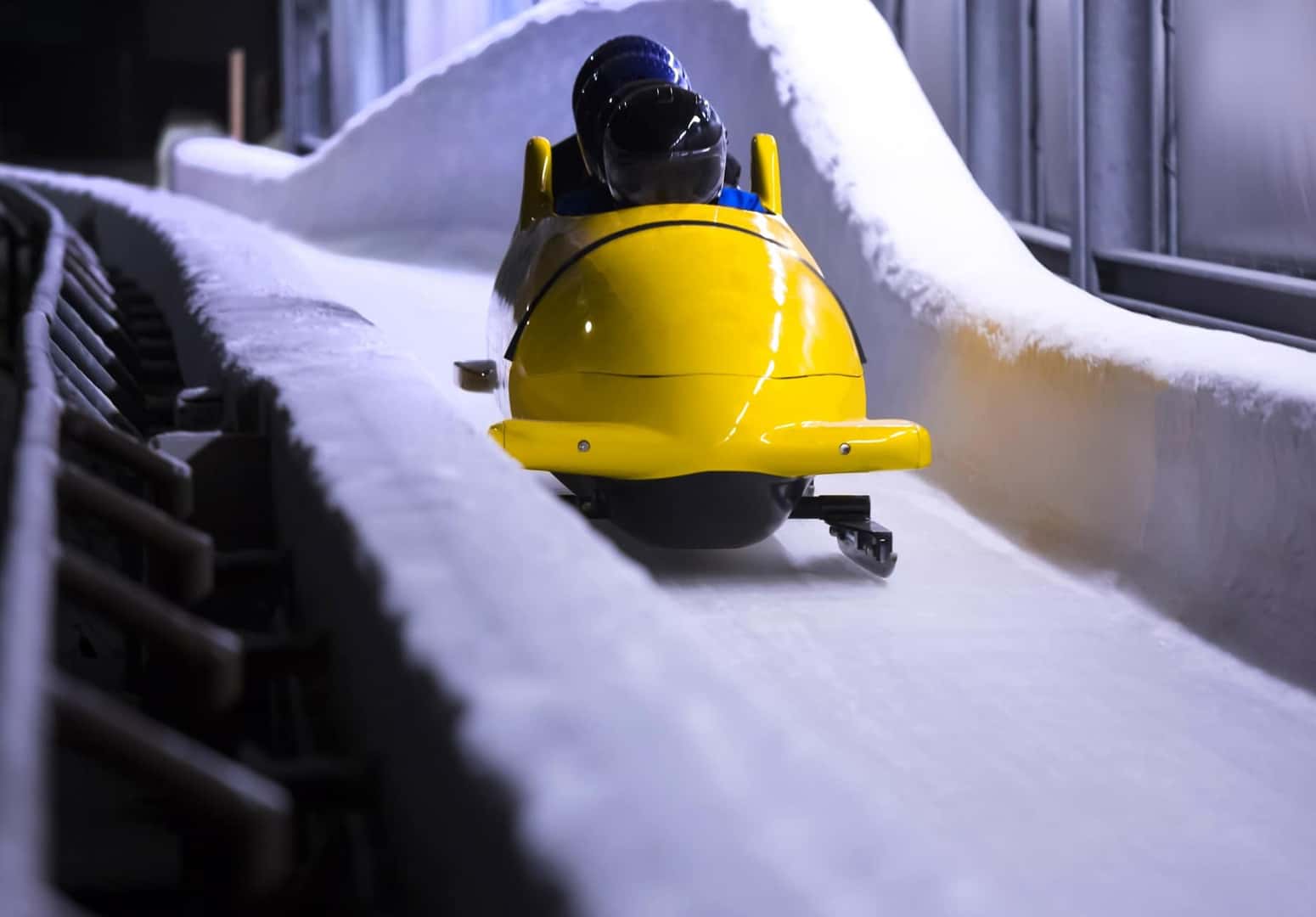 Winter weather doesn't have to mean the end of outdoor fun. Canada offers a range of outdoor activities that keep you active and let you explore the outdoors.
The winter sports options range from tame to exciting and fit all fitness and interest levels. Many of the activities are suitable for all ages, so you can head out as a family.
Play these winter sport for fun, or make it a friendly competition with friends and family.
If you're looking for something to do this winter, check out these options.
1. Skiing
You can't have a list of winter sports without mentioning skiing. It's a classic winter option with slopes of all difficulties.
But if you're only thinking of traditional downhill skiing, you're missing out on a lot of other exciting ways to hit the slopes and explore on skis.
Snowboarding is an alternative if skiing doesn't excite you. Instead of having a separate ski on each foot, both feet are attached to a single board. Some people find snowboarding more exciting than skiing.
Or try ski biking. You ride a special bike that's fitted with mini skis instead of wheels. It has a seat on it, but you can also stand up while riding down the slopes on the ski bike.
If you prefer staying on relatively flat ground, consider cross country skiing. You can control your pace, and you don't have to worry about flying down hills wildly.
Skijoring is a sport where you're towed on your skis by a horse, dog, or vehicle. You'll see dogs used most often. It can be a more exciting way to ski through the countryside.
No matter what type of skiing you choose, wearing safety gear is important. Layer up on breathable, sweat-wicking clothes to keep you safe from cold temperatures. Wear helmets and goggles to protect yourself in case you crash.
2. Dog Sledding
You'll likely never run the Iditarod, but that shouldn't stop you from testing out dog sledding for yourself. It's a different way to see the winter countryside.
You can go on guided dog-sledding tours in many provinces. If you just want a little taste of it, try a dog-sledding adventure that lasts a few hours.
If you're ready to go all-in, you can find dog-sledding tours that last a few days.
3. Snowshoeing
Trek through nature on a pair of snowshoes for a winter sport option with less adrenaline.
Snowshoeing is a great sport option because it's relatively easy to do. The equipment is relatively inexpensive.
You can move on your snowshoes as fast or slow as you want to meet your fitness level. Take a leisurely stroll through the forest, or pick up the pace in snowshoe racing events.
4. Olympic Sports
Imagine what it's like to be a winter Olympian by testing out some winter Olympic sports.
Curling is a popular option in Canada. It's a relatively low-adrenaline option compared to some other seasonal sports.
You slide large stones over ice, trying to get closest to the target. Even though it's low adrenaline, it can be more challenging than it looks.
Biathlon is another Olympic sport to consider. It's a mix of cross-country skiing and shooting. You ski to the various targets, then stop to shoot.
If you're feeling adventurous, head to a luge or bobsled course and give it a go. These sports are very intense and potentially dangerous. You speed down the course at high speeds with very little protection.
5. Snowmobiling
Snowmobiling in Manitoba and beyond is a popular winter sports option. You'll find a range of terrain options, from woodlands to prairies. Ample snowmobile trails give you plenty of areas to ride safely.
Snowmobiling lets you cover lots of ground quickly. It's a thrilling winter activity, and it's something that most people can enjoy, including kids when they're with adults.
Renting a snowmobile is an easy way to test out the sport to see if it's something you enjoy. Once you confirm your love for it, you can buy a snowmobile, and take advantage of the great snowmobile financing programs so you can enjoy it anytime you want.
You'll also need a properly fitting snowmobile helmet to ride safely. You may not want to think about snowmobile accidents, but they are a possibility. Wearing a helmet protects your head in case you have an accident.
Always follow snowmobile safety tips, including never riding alone. Stop before crossing roadways, and avoid driving recklessly.
6. Ice Boating
Do you always feel a little sad when you winterize your boat? You may not have to give up boating for the winter.
Ice boating is an option in some area. You won't pull out your speed boat or pontoon boat for this winter sport, though.
It's a special type of boating with blades or skis on the boat. The boats are similar to a sailboat. They "sail" across icy lakes.
You can often find ice boat regattas. Check one out to see what the sport involves, then consider trying it yourself.
7. Ice Climbing
Continuing with the ice theme, our final wintertime sports idea is ice climbing. This option requires a more athletic foundation and a sense of adventure.
This activity is similar to rock climbing, but adventure-seekers climb up frozen waterfalls, frozen rock faces, and other icy areas.
Start with guided ice climbing to ensure you're safe. Since the ice and snow can change quickly, ice climbing is a potentially dangerous sport. Starting with a smaller ice slope helps you ease into the sport, especially if you're not a rock climber.
Ice climbing uses crampons, ice axes, ice screws, and other tools to help you climb the ice.
Enjoy Winter Sports
Getting out to enjoy winter sports is a great way to stay active during the winter months. The snow and ice in Canada give you plenty of unique options that you can only do during the winter. No matter how much excitement you like, you can find an option that matches your preferences.
Are you ready to test out snowmobiling this winter? Check out our snowmobile inventory today.