Snowmobiling in Manitoba: A Complete Guide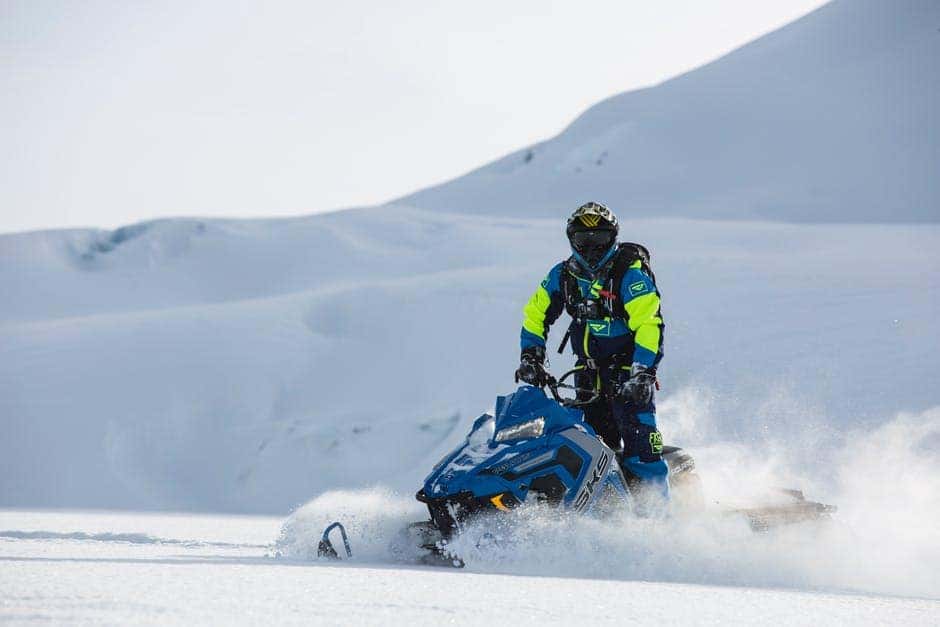 Are you longing to make your wildest snowmobiling dreams come true? Look no further than Manitoba. It's home to more than 7,456 miles (12,000 kilometres) of a fir-scented winter wonderland.
Extended winters and abundant snowpacks make for a snowmobiling paradise. It's one of the most popular winter activities in the region. And we can see why.
Manitoba lets you explore nearly endless snow-covered wilderness trails. You'll also enjoy opportunities to ride atop frozen lakes and rivers, backcountry gravel roads, and much more.
But what are the best snowmobile trails in Manitoba? Read on for our ultimate guide to one of the greatest riding destinations in the world.
Winter Playgrounds in Northern Manitoba
In northern Manitoba, snowmobiles represent more than recreational vehicles. They're a central part of daily life. As a result, snowmobile trails connect communities across the region.
Accessible trails abound. You'll find endless opportunities to absorb the untouched natural beauty of the north. You'll also gain ready access to small towns such as Flin Flon and The Pas.
Flin Flon emerged in the 20th century as a result of prospecting and mining, and it has a clear frontier feel. It boasts 240 miles (386 kilometres) of trails traversing the border of Manitoba and Saskatchewan.
The Pas sits at the confluence of the Saskatchewan and Pasquia Rivers. It's known as the "Gateway to the North." Surrounding the town, you'll notice an abundance of lakes and rivers. Sublime views of Canadian wilderness will envelop you.
You'll notice plenty of Yamaha and Polaris snowmobiles riding throughout the region. So, you can take them on roadways without a second glance from residents of Flin Flon and The Pas.
Several snowmobiling clubs operate in the area. This means well-kept trails with plenty of amenities.
This makes it an excellent recreational area for snowmobilers of any expertise level. Check out our snowmobile inventory now to help you prepare for an expedition into this region.
Isolated, pristine forests stretch for miles in all directions. You'll enjoy the opportunity to ride on frozen lakes and rivers. In the evenings, you can catch stunning glimpses of the aurora borealis (Northern Lights.)
This northern phenomenon proves most spectacular during the winter months. This coincides well with the peak of the snowmobile Manitoba season.
Eastern Manitoba Snowmobile Trails
When it comes to well-maintained snowmobile trails, you've also got plenty of options for winter exploration in eastern Manitoba. Whiteshell Park remains one of the most popular parks in the region.
It boasts eight warming huts and more than 200 marked Manitoba snowmobile trails.
Whiteshell Park's trails connect to the larger Trans Canada Snowmobile Trail heading into eastern Ontario. You can also link up with the Can-Am Snowmobile Trail that crosses the international border into Minnesota.
You'll find plenty of trails in areas such as Belair Provincial Forest, Lac du Bonnet, and Pine Falls that meet up with the trails of the Grand Beach area, too.
Snowmobiling the Interlake Region
From the popular snowmobiling town of Gimli, Manitoba, you've got easy access to a wide variety of popular wilderness trails. These trails are well-maintained and include amenities you'll appreciate while exploring Canada's backcountry.
These include washrooms, pit toilets, and warming shelters. You'll also find gas stations to fill up between trips.
Parks of the Interlake region include Hecla/Grindstone, Provincial Park. This diverse wilderness houses stunning boreal forests. Hecla Village even provides a sneak-peek into a historic Icelandic village.
There's also Bird's Hill Provincial Park located south of the town of Selkirk, Manitoba. Rolling hills and lush forests characterize this area. You'll also enjoy the beautiful views of Kingfisher Lake.
You'll share 13 miles (21 kilometres) of trails with the occasional dog sledder. Among the most popular trails in Bird's Hill are the Tamarack and Hazelnut.
Exploring the Backcountry of the Parkland Region
The Parkland Region boasts more than 625 miles (1,000+ kilometres) of snowmobile trails. Some of these trails cut through Duck Mountain Provincial Park.
Duck Mountain sits in the backcountry of the Swan Valley, located south of the Swan River community.
There, you'll enjoy the isolation of the far north punctuated by occasional quaint towns. These include the peaceful communities of Grandview, Inglis, and Roblin.
Duck Park remains one of the primary recreation areas in Parkland. It doesn't disappoint when it comes to sweeping wilderness views.
Remember to keep your eyes open for diverse wildlife. You may see white-tailed deer, moose, a fox, black bears, or a lynx if you're lucky.
Continue on this trail, and you'll meet up with other great snowmobile parks such as Porcupine Provincial Forest and Asessippi Provincial Park.
Stay and Play in Manitoba
When it comes to winter recreation, nothing beats Manitoba, Canada, for snowmobiling fun.
From the pristine forests and aurora borealis of Northern Manitoba to the well-maintained 200+ trails of Eastern Manitoba, you'll find endless opportunities for snow-driven adventure.
There's also snowmobiling hotspots like Gimli in the Interlake Region and the endless forests of Hecla/Grindstone Provincial Park. There, you might see a solitary moose.
Finally, the Parkland Region contains many unforgettable trails. These stunning routes also connect small towns such as Roblin, Inglis, and Grandview. This means a hefty dose of untouched wilderness punctuated by the convenience of civilization.
And because Manitoba boasts a wide variety of snowmobiling clubs, expect to traverse well-maintained trails. You'll also appreciate easy access to warming huts, toilets, gas stations, and more.
Take It to the Next Level on a Canadian Snowmobiling Vacation
Ready to immerse yourself in the hidden splendours of the Canadian wilderness? Winter snowmobiling provides the perfect opportunity to relish these lovely landscapes. Few winter playgrounds offer more chances for fun and adventure.
And you'll have the chance to connect with locals in historic communities throughout the region. What's more, Manitoba's network of snowmobiling paths lead to other Canadian provinces as well as the United States.
Are you interested in more tips to get you ready for your snowmobiling adventure into Canada? Read on to find out about snowmobile repair and how often you should get a tune-up.