A Beginner's Guide to Your First Snowmobile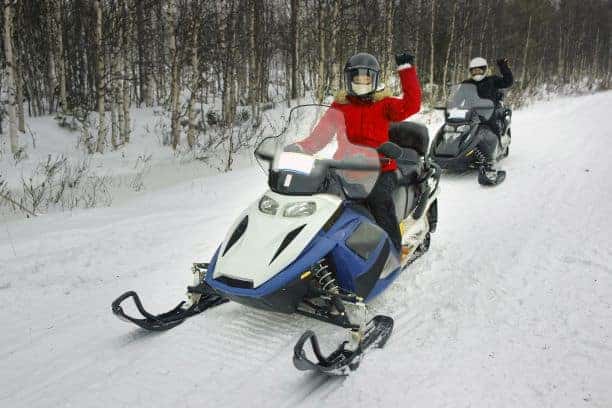 Whether you're about to go snowmobiling for the first time or you want to buy your first snowmobile, our beginner's guide covers everything you need to get started, from how to ride to what to wear and what models to buy.
Every year, more than 100,000 snowmobiles are sold globally. Are you looking to join this group and buy your own snowmobile?
Snowmobiling is a great winter pastime for people of all ages, but it's still important to do some research before diving in and making your purchase.
Read on to learn everything you need to know about buying your first snowmobile.
Types of Snowmobiles
First, it's important to know that there are different types of snowmobiles to choose from. Snowmobiles fall into the following categories:
Entry-level Snowmobiles
As their name suggests, these snomobiles are great for beginners. They are also known as trail models.
Entry-level snowmobiles come with engines that range from 60-70 percent horsepower. They are light, easy to ride, and are less expensive than other models.
You can even equip an entry-level snowmobile with an electric start and electric reverse. This will give you easier starting and maneuvering.
Performance Snowmobiles
A performance snowmobile features a higher horsepower engine (usually 85 or above).
This type of snowmobile is also heavier than an entry-level model, due in part to the difference in engine size. The suspension system and shock absorbers also add extra weight.
Performance snowmobiles usually have an electric start and reverse gear. They're more responsive than an entry-level model.
Touring Snowmobiles
A touring snowmobile comes with a seat designed for up to two riders. Touring models also come with some extra features, including:
Side-mounted mirrors
Reverse gear
Electric start
Larger windshield
Longer track length for extra stability and cushion
These snowmobiles are perfect for comfortable, long-distance riding. They are heavier and larger than performance and entry-level models.
Mountain Snowmobiles
These are specifically designed for mountain riding. They are longer and narrower than other models and made for riding along the hillside and through deep, heavy snow.
Mountain snowmobiles have high horsepower engines to make sure the engine doesn't give out when you're riding at a high elevation. This can happen with other, lower horsepower models.
Utility Snowmobiles
Utility snowmobiles are often used for tasks like towing toboggans and work sleds. They're longer, wider, and heavier than other types of snowmobiles, and they work very well when used on trails and when driving through heavy snow. They're almost always equipped with reverse gear and electric start.
Crossover Snowmobiles
Crossover snowmobiles are versatile and meant to allow the rider to switch back and forth between trails and deep powder. They have longer tracks and suspension enhancements that make them easier to handle and maneuver. They're best for riders who want to do a lot of exploring and venture off the trail without any issues.
Things to Consider When Buying a Snowmobile
In addition to the type of snowmobile you need, there are some other things you should take into consideration. You also want to figure out resell value as one day you will want to upgrade and sell your snowmobile. Some factors to take into account before making your purchase include:
Budget
A snowmobile is definitely a big investment — you can spend anywhere from $2,000 to $10,000 depending on whether you buy new or used.
In addition to the actual snowmobile, you'll also need to buy additional equipment to allow you to use it. This includes clothing (jackets, pants, boots, gloves, helmet, etc.). You'll also need a trailer to transport your snowmobile. All this gear can add between several hundred and a few thousand dollars to your total cost.
Finally, you'll need to take into account the cost of gas, oil, and spare parts to make sure you keep your snowmobile in good working order.
Brand
Every brand of snowmobile has some great models for you to choose from. Talk to friends and family members about which brand and model they prefer before making your decision.
It's also a good idea to talk to a dealer and ask them what they recommend. A dealer will be able to take your personal situation into account. Experience, price, the number of times you plan on using the snowmobile, etc. all help determine what the right choice is for your needs.
New or Used Snowmobile
If you're looking to save money, buying a used snowmobile is definitely a good option. But, if you're going to buy used, you'll need to be diligent about checking out the snowmobile to make sure it's in good condition.
Pay special attention to what the snowmobile looks like under the hood when you're looking to buy used. Some specific things to look for include:
Dirty engine and clutches
Oil patches
Clean spark plugs
Clean clutch sheaves
Belt in good condition (no signs of wear)
It's also a good idea to start the snowmobile and let it run for 5-10 minutes. While it's running, make sure it revs consistently. You should also take this opportunity to check the lights and other electrical functions.
After you buy your first snowmobile, you'll have some questions about riding it and getting the most out of it.
Tips for First-time Snowmobilers
After you buy your first snowmobile, you'll probably have some questions about riding it and getting the most out of it.
The answers to Some of the most common questions first-time riders have are below. Keep these answers in mind and you'll feel much more confident as you head out for your first ride.
Where Can I Snowmobile?
It's easy to find snowmobile trails near you, even if you don't know anyone who snowmobiles.
Reach out to a snowmobile association or online snowmobiling group and ask for the trails they recommend near you. Most club websites feature lists of the best trails for people of all skill levels.
How Do I Find People to Snowmobile With?
There are lots of snowmobile clubs that are almost always accepting new members. Reach to local, state, or provincial association to get in touch with clubs near you. These clubs also often hold functions throughout the year to allow you to meet new friends in person.
Social media groups are also great for connecting with other enthusiasts in your area.
Do I Need a Permit or License?
In short, yes. Your local snowmobile association will be able to provide you with the information you need to obtain your license.
Do I Need Safety Training?
In many places, you need safety training to get a license.
Even if it's not, though, it's still a good idea to take a safety course to make sure you're prepared when you head out snowmobiling for the first time. Your local snowmobiling association can provide you with information on training courses in your area.
Are You Ready to Buy Your First Snowmobile?
Now that you know the basics of buying your first snowmobile from a Manitoba Polaris dealer or Yamaha dealer and choosing the best model for your needs, are you ready to start shopping?
If so, check out our inventory today.
Interested in learning more about the pricing and financing options available to you? You can also send us a message and get a free quote online.