How to Turn Your Pontoon into a Pontoon Houseboat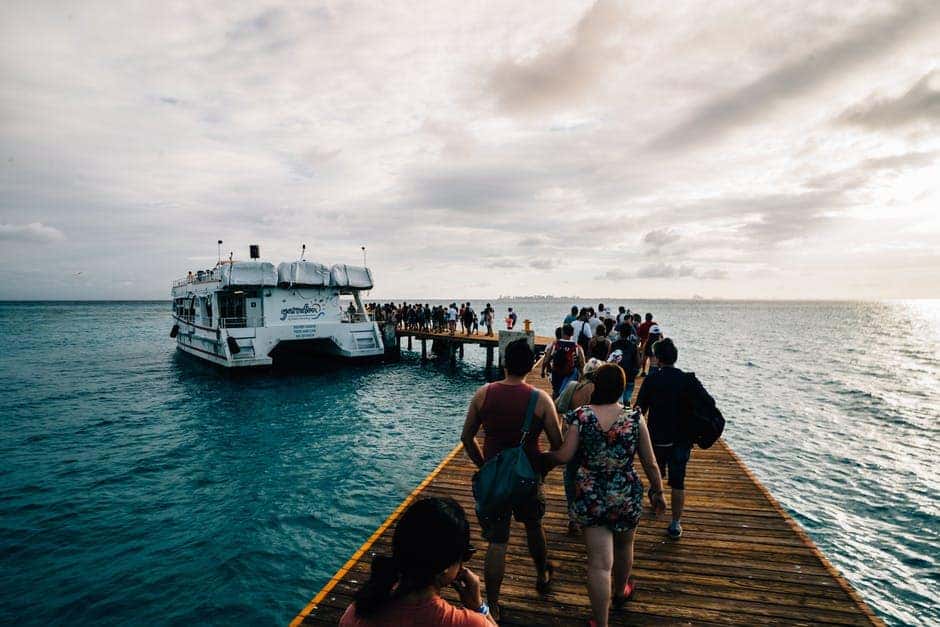 Lake Lovers, it's time to turn your love for your pontoon boat up a notch!
Why go for short boat rides when you can turn your pontoon into a pontoon houseboat?
Turning your pontoon into a pontoon houseboat will allow you to stay on the water for longer and be more comfortable. It will allow you to take longer trips without worrying about dinner time.
There's nothing like being on the lake in a Berkshire or Bennington pontoon boat. As you cruise the lake at relaxing speeds, you get the best the lake has to offer. There's no need to hold onto your belongings, you have the ability to fish, and you are able to float for hours.
And, after all this excitement, it's hard to not want to experience more. By turning your pontoon boat into a pontoon houseboat, you will definitely get more.
We can look at pontoon houseboats like tiny homes on the water. They aren't as luxurious as a yacht, but they definitely are less expensive. They are customizable as well, which means that you can add any personalized touches you want.
Ready to create the pontoon houseboat of your dreams? Read on to find out how.
Less Land, More Lake: Tips for Crafting the Perfect Pontoon Houseboat
Being on the water at night is soothing. If you're dreaming of sleeping under the stars in a pontoon houseboat, then it's time to discover how to make this dream a reality.
Explore the following information to learn how to turn your pontoon boat into a pontoon houseboat.
1. Keep it Light
Pontoon boats weren't made to carry large loads. They were created for easy, smooth boating, but that doesn't mean that can't be used for other purposes.
When it comes to building a pontoon houseboat, however, you'll need to keep it light. On average, a pontoon boat can carry 180lbs/ per foot of pontoon tubing. With this average in mind, you can expect your pontoon boat to be half submerged.
Opt for lightweight materials instead of heavier ones. These materials can be just as sturdy without adding extra weight. Look for materials like fibreglass, plastic, and wood. Think of using materials that are easy to clean and maintain.
When accounting for weight, also add in the weight of your passengers and any extras you may be carrying on board. If needed, you may need to consider adding an extra pontoon in the center of your boat.
2. Avoid Rough Water
Pontoon boats weren't made to hold up against rough, choppy water. Avoid rough water like certain areas of the ocean whenever possible.
Even though your pontoon houseboat will be sturdy, it's not a great idea to get it soaking wet. Always check the forecast before departing to ensure smooth pontoon boating.
When building your pontoon houseboat, consider elevating the cabin. This will help to keep your floors and/or carpets drier in all weather conditions.
3. Insulation
Just because you need to keep it light, doesn't mean you should skimp on comfort! Make sure to insulate the cabin of your pontoon houseboat. Otherwise, you may find yourself extremely chilly or overheated.
Use styrofoam or another lightweight material to get the job done. Keep in mind, however, that ants can be attracted to styrofoam. So, if you have an ant issue in your area, then opt for a different material.
5. Weight Distribution
Not only do you need to keep in mind how much your houseboat weighs, but also where the weight is distributed.
The weight on your pontoon boat needs to remain aft. In other words, towards the stern of your boat. So, make sure all our your pontoon houseboat plans meet this requirement.
6. Roofing
Your pontoon houseboat's roofing materials need to be light, as well. Another good idea is to create a drip edge. This will allow rain to roll off the side of the cabin protecting the interior.
So, can you ever sunbathe on your roof? It depends.
If you want to sunbathe or use your roof as a patio, designate one small area. Reinforce this area and keep the rest of the roofing light.
You should also consider adding safety railings to prevent slips and falls. Using a slip-resistant material on your roof patio would also be a great idea. Try to find a light-coloured slip-resistant material, however, so the deck doesn't get too hot in the summer.
7. Consider Pre-Fab
You certainly don't need to build your pontoon houseboat from scratch. Many pontoon houseboats are pre-designed and pre-fabricated.
All you would need to do is install it onto your pontoon boat. And, create a sturdier hull if necessary.
These types of pre-fab pontoon houseboats can look similar to cabins, tiny houses, or like campers. Some people even suggest finding an old Airstream and installing it onto your pontoon.
If you choose this route, make sure to measure and to work with professionals to ensure it's properly installed.
8. Extras
By this point, you may be feeling like you need to be resourceful to get the job done. But, being resourceful doesn't mean you'll have to forego comfort, luxuries, and amenities.
In fact, the more resourceful you are, the more extras you can have on board! For example, an air conditioner, a roof patio, or a bathroom.
Before riding make sure you always check out your boat pre-trip safety checklist.
Pontoon Houseboat: All Aboard!
Ready to start creating your pontoon houseboat? It's time to get all hands on deck!
Contact a professional to help you design your pontoon houseboat. Gather expert tips and advice and contract out construction of your pontoon houseboat as needed.
If you don't have a pontoon boat yet, then you'll need to find a reputable pontoon boat dealer. Speak with the pontoon boat sales team about your plans to create a pontoon houseboat.
Allow them to guide you towards which pontoon boat is best for your needs.
Are you interested in working with a reputable pontoon boat sales team? Contact us today to learn more about our pontoon boats.