Ultimate Boat Safety Checklist – Facts You Need to Know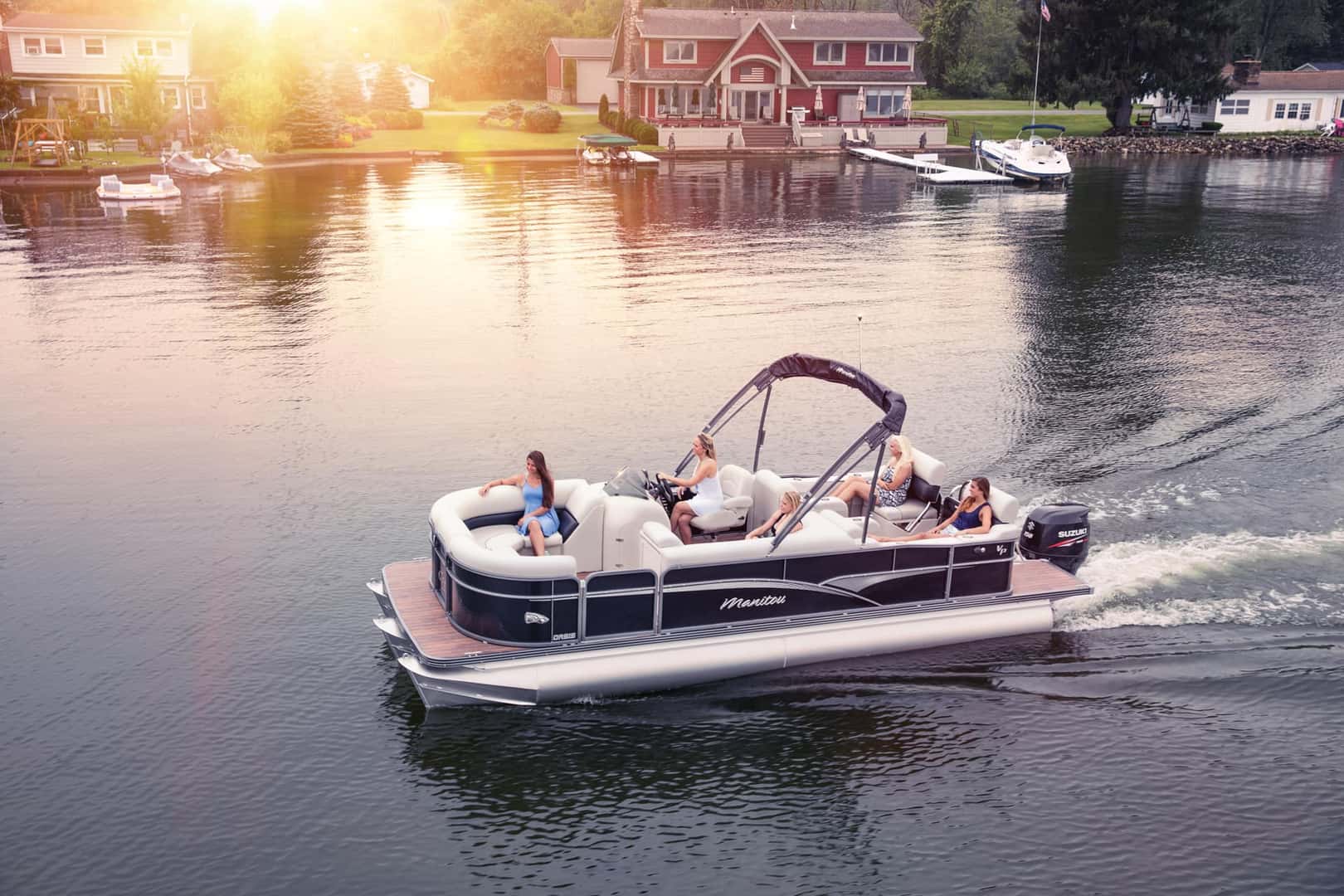 There is an absolute thrill about taking to the water on a boat, whether it is a rented one or your own, or whether you are sailing on a river, lake or into the ocean. However, along with the thrill of boating comes specific responsibilities. If you are aware of particular boat safety procedures and adhere to them, you will be able to enjoy your boating experience to the maximum. Here we help you create the ultimate boat safety checklist for safe and comfortable boating at all times.
Facts about Safety Regulations
Although boat safety regulations differ from place to place, there are a few common factors that you need to be aware of, and we shall focus on some generally-accepted points to form a checklist for your safety.
Whether you are going to be on the water for just a few hours or days on end, you need to prepare for the unexpected, to keep your boat and passengers safe at all times. For this, you need to make a boat emergency kit. You will also need to fit your vessel with appropriate equipment that meets federal requirements. If you are on the open seas, you will need to comply with the US Coast Guard Regulations.
And last but not least, everyone should know the basics of navigation and should be able to follow charts and be able to comply with the "road rules" that cover the waterways.
Your Own Boat Emergency Kit
Most boats are likely to have the same essential emergency kit. However, there may be some variations based on specific outdoor activities that you may have planned as well as the location of your boating expedition. Let us start with the minimum requirements as per law in most regions of the United States. Once done, we will add a few additional items that you are likely to find helpful. This exercise should result in the ultimate boat safety checklist that you can maintain at all times.
Minimum Guidelines Checklist
Life jackets and Personal Floating Devices (PFDs): You need to keep a stock of at least one for each person on board. They can be Type I, Type II, Type III or Type IV.
Flotation Device: A Type IV ring to toss in the water for boats of 16 feet or more.
Fire extinguishers: The requirements vary according to different boat sizes. Kidde Mariner is a reliable brand. You can follow these guidelines:
| | |
| --- | --- |
| Boat Size | Minimum Requirement |
| 26 feet long or less | One B-1 Handheld Portable |
| 26 to 40 feet long | Two B-1 or 1 B-2 Type |
| 40 – 65 feet long | Three B-1 extinguishers or combo of one B-1 + one B-2 |
| Over 65 feet long | B-2 (quantity depending on the weight of vessel) + fixed fire extinguishing system in machinery locations. |
Sound Devices: Boats less than 40 feet long should have horns or whistles audible from ½ a nautical mile. Boats over 40 feet need to carry both horn and whistle.
Visual Distress Signals: Boats less than 16 feet should carry three approved night signals. Boats of 16 feet or more need to have three approved night signals and three approved day signals. Although the minimum legal requirement is to carry at least three hand-held flares, it would be a good idea to stock up on more red aerial flares and parachute flares. You can also have an electronic SOS distress light, although it is not mandatory. Check the expiry dates on the flares before casting off.
VHF Radio: One mountable VHF radio
Extra Fuel: At least one polyethylene fuel container stored in a safe place.
Toolkit: You can carry a regular toolbox or customize one to suit the specific requirements of your boat.
Sun Protection: Normally a part of the first-aid kit, you need to keep some sunscreen handy and ensure it has a high SPF (Over 30).
Bailout Bucket: You can get several collapsible buckets as they won't take up much place, and you never know when they may be needed.
Oars or Paddles: Technically, these are referred to as 'secondary propulsion' which is an extra oar or trolling motor.
Boat Hooks: These are hooks at the end of a shaft handy for recovering anything that falls overboard. Telescoping hooks are a great thing to have today.
Anchor and Chain: Ensure that you are carrying the correct size of the anchor with an appropriate length of chain as well. The accurate calculation for chain length is to fit the boat with five times the average depth of the water that you will be boating in.
Float Plan: It is advisable to file a float plan every time you cast off. Even if you are in a small water body and the USCG is not monitoring you, by submitting a float plan every time, you will be leaving information of your whereabouts, especially important if you are going to sail alone.
Vessel Safety Check Kit
A Vessel Safety Check (VSC) is voluntary and offered as a free service by the USGC and Coast Guard Auxiliary. However, it is good to get this done, as you cannot be perfect with all your gear at all times, but these guys will come aboard your boat and refresh your memory as to what is needed, and you can then remedy any shortfall.
The basic VSC consists of the following checkpoints:
Ensure that all the bulbs are operational. You should also know how these lights can be used to navigate at night.
Check for expiry dates, seals, pressure gauges and any other signs of deterioration such as corrosion and cracked or brittle plastic parts. Refer to the booklets that accompany the fire extinguishers for guidelines. You could also get the inspector to provide you with a demo if you are not sure how to use fire extinguishers.
Also known as flame arrestors, all inboard gasoline engines need to have them secured to the carburetor air intake. The approval number should be visible, and the type should be compatible with that recommended by the engine manufacturer.
The person who does the VSC will check all electric, fuel and galley heating systems. They will also review the deck for obstacles and ensure that your bilge is clean.
If your boat dates before 1980, it should have two ventilation ducts which should ventilate the compartment containing the gasoline engines or fuel tanks. If your tanks vent outside and there all electrical devices are protected, then this is not required. If your boat is later than 1980, you need to have two ventilation ducts with cowl vents.
Identification and Documentation
Like all vehicles, a boat too should have proper and valid identification documents. Ensure that all these are at hand and that the decals and markings on the boat are as per regulations.
A copy of this should be available, mandatory for boats over 40 feet.
Pollution Placards and MARPOL Trash Placards
If you are going seaboard, you will need these. You do not require them if you are boating inland.
Marine Sanitation Device (MSD)
Only permanent toilets need MSDs. It is not mandatory to install them on portable toilets.
On passing the USCG requirements as a result of a VSC, you can put a VSC sticker on your vessel. However, this will not exempt your boat from being searched by authorities if required.
Additional Requirements
Most of the items described above are requirements as per state and federal laws. However, it is always better to check the local rules regarding what you need to do and what you should carry.
In addition to all this, you can carry the following items, as you never know when they may come in handy:
Fire extinguisher mounts
Compass
Flashlight
Searchlight
Binoculars
Gasoline fume detector
Extra anchor and line
Boat capacity plates/decals
Person-in-water kit, also known as a PIW kit
Emergency drinking water – Apart from rehydration salts, keep an extra supply of drinking water on board too. Always carry at least 25% more drinking water than required as per the duration of the trip.
Two last critical things to do before you cast off which you won't find in a manual and nor will the USCG tell you:
Check that your fuel gauge is working and preferably use a dipstick to double check – you don't want to get marooned in the deep blue sea because of a faulty fuel gauge.
Check the weather forecast and be sure of what kind of weather you are likely to expect.
Safe Boating, Happy Boating!
We have tried to make an as comprehensive list as possible. There is a lot of common-sense as well as general awareness from experience that goes into making this kind of a record. Take your time preparing this list. Spend some time with veteran sailors who will throw in some useful tips. Once your list is made, you will have the ultimate boat safety checklist. Remember, there are no shortcuts to safety, so once you have your safety checklist in place, you can be assured of safe boating trips for you and your family in the years to come.