Rent a Boat! The Many Benefits of Renting Instead of Buying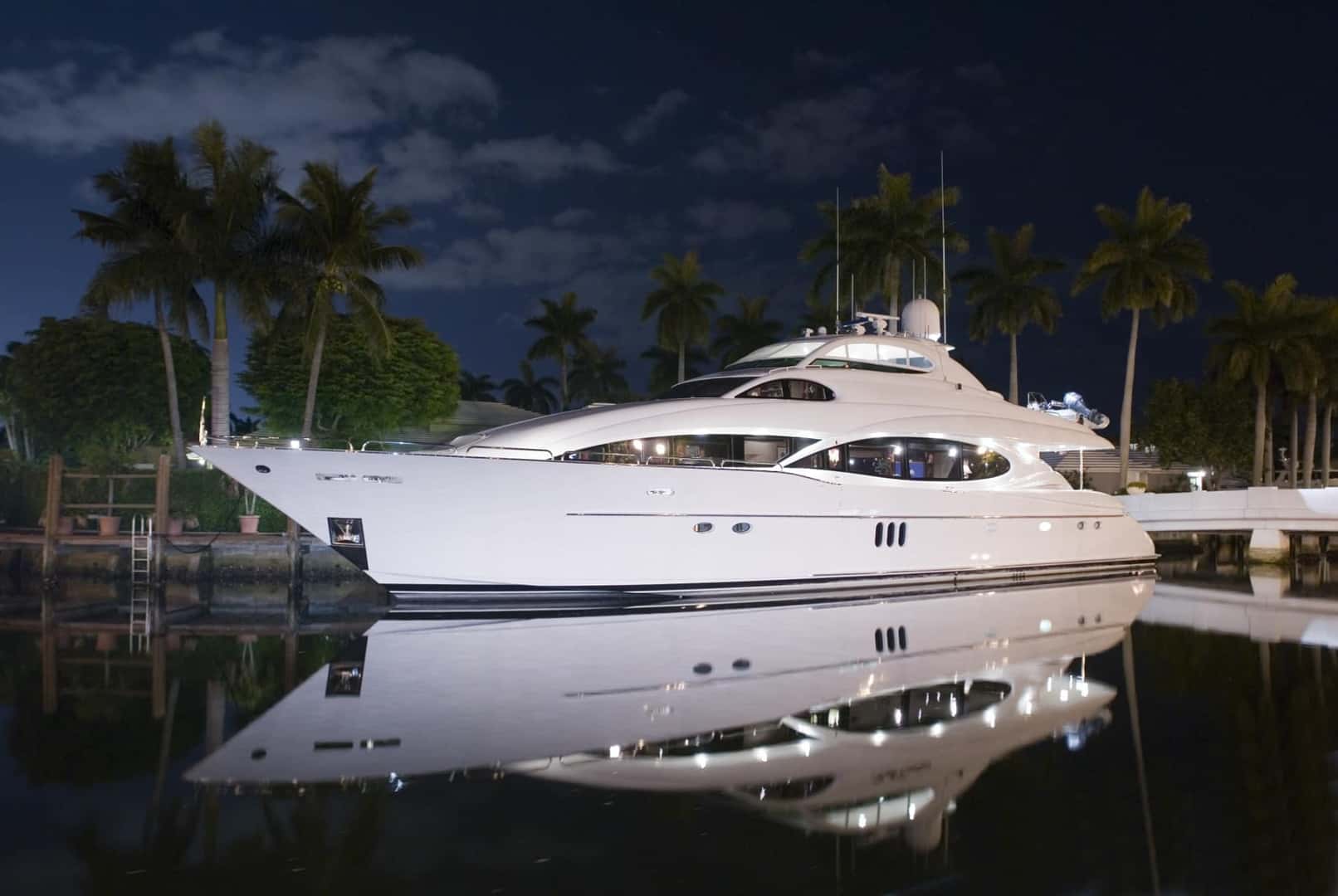 Rent a Boat! The Many Benefits of Renting Instead of Buying
Have you been thinking about having a day out in the sea? With the many activities you can do in open waters, you cannot limit the fun and joy you will get after your retreat.
There are affordable ways that you can use to ensure that you get your boat ride. Renting a boat will always save you time and money. In addition, the benefits that you will get when you rent a boat will often keep you coming for more.
You can learn a lot about boat rentals that will keep you intrigued and entertained – which is the primary purpose of any ride.
Why Should You Rent a Boat?
Many reasons may lead you to rent a boat: whether you want to have a party, ride, go fishing, or have a boat ride. The buying option will often strain your finances which is why most people will prefer renting.
Here are some of the reasons why renting is much better than buying a boat:
It Is Cheaper
Renting a boat is much cheaper than buying it. Buying a boat will cost you around $100000 and will still have additional costs in terms of storage and transportation.
It is also possible that you may not use the boat quite often but only at designated times. A boat's idle time is also relatively high. For this reason, you will not exercise having value for your money. Unlike when renting, you will only pay for the boat when you want to use it.
Just like any machine, a boat depreciates. In turn, you will get several losses during your boat ownership time. Renting a boat will eliminate this financial burden from you. The most important thing is getting your boat's worth of rent and enjoying every minute of it, which you will often not get if you decide to buy it.
You Get a Variety of Options
Buying a boat will limit your options to only your boat. You will have to use your boat for all your rides unless you choose to purchase other types, which will turn out to be more expensive.
On the other hand, if you want to rent a boat, there are numerous options that you can go for. You can choose different boats for different days and activities, which will be quite an opportunity. This way, you will be able to enjoy your time in open waters.
You Save Costs on Maintenance
Boat maintenance can take a financial toll on you. There are a lot of service and repair costs that you will incur to keep the boat afloat and in good condition. In addition, the delicate and specific nature of vessels will always require highly skilled and good-quality parts, always costing more.
Renting a boat will free you from these costs. Your main concern will be how safe and efficient the boat is. If you are not comfortable, you will be free to pick any other boat that resonates with your purpose and choice.
Fewer Worries
When renting a boat, you need not worry about other financial and technical worries that the boat will have. You get to enjoy your time in the cool breeze. There is no extra pressure in ensuring that you recoup your financial investment, pay your boat's insurance, or keep the boat in excellent condition.
This freedom and calmness are what you need when riding a boat. And it is why you should rent a boat.
Factors To Consider When Renting a Boat
Choosing the suitable boat to rent will often influence the excellent time you will have. Therefore, you must learn how to select the best boat for the job.
First, you need to consider these factors:
Purpose 
What do you want to do on or with the boat? The answer to this question will guide you on which type of boat to rent. Different boating activities like water skiing, fishing, scuba diving, wakeboarding, paddleboarding, or kayaking will require a specific kind of boat.
You can decide to go big and rent a boat for partying or enjoy quality time and food on the boat. Once you've locked in on your idea, you will have an easy time choosing a boat to rent. It would help if you were careful not to be overwhelmed with the choices to miss out on the best boat to rent.
Size
The size of the boat will go hand in hand with your boating purpose. For example, activities such as kayaking will require a small-sized boat based on the number of people who will be kayaking.
Getting a larger boat does not always translate to better activities. It is all in your planning and preference.
Cost
Your finances will determine which types of boats you can rent. Each boat will have different rental prices. Therefore, you will need to do your survey and compare the different prices before you rent it.
It will help you balance your finances and have a good boating experience without breaking the bank.
Renting Company
Renting companies usually have different terms and conditions. The type of boats that they hold will also vary. It is up to you to investigate these companies and discern which will suit your needs.
Benefits of Renting a Boat
Getting the boating experience at a bargain is already a significant advantage when renting a boat. But its boat rental benefits span far broader than this.
It is an inexpensive way that you can enjoy your day out. In addition, it gives you a good taste of boating which might be a precursor of venturing into the industry. There is so much that you can learn from renting a boat. You will get firsthand experience on how to operate and how it will suit your needs best.
Renting will also eliminate any additional costs that you might incur in maintenance, storage, repairs, and even simply cleaning the boat. In addition, it frees your mind to focus on the planned activities. In turn, you will be able to relax in the cool and calm waters.
You will also avoid the stressful periods of emptying the head during the rides. During off-peak season, you will not have your boat idling at the shore. You will also not have to think about storage problems during this time. This way, you will save on costs and time, which you can use to work on other issues.
Maintenance is always an issue when you own any machine. Boats can be particularly more expensive due to their intricate working principles and what they are made of. So it is quite a let-off when you do not have to cater for these costs.
Renting a boat presents a learning experience. To enrich your boating knowledge, you can start by renting and inquiring about the boats. It will give you a good background, especially if you hope to own one in the future.
Challenges of Renting a Boat
There are a few disadvantages that you should know about renting. Though they may not discourage you from finding boat rentals, you need to know about their challenges.
You will need to carry your gear to and from the boat with each renting service. It can be pretty tiresome and bulky when you constantly have to take them in and out of the boat. It is also a delicate process since your gear can get damaged or lost during transportation.
During the peak season, availability can become an issue since there could be a lot of people. In this case, you will have to settle on what you will get. This can be an inconvenience and spoil your plans.
Getting a quality boat can be such a challenge. You must know and understand how boats work to ascertain the quality of the boat. It would help if you were keen on the boating accessories and parts to get the boat's accurate feel and condition.
Renting can sometimes become more expensive in the long run, especially if you go boating frequently. The cumulative costs might become even more than that of purchasing the boat. Therefore, you will need to put your finances in check lest you lose out instead of gaining.
Ascertaining liability costs can be pretty expensive for you. Though you might avert this by taking good care of the vessel, it may be challenging to cover the expenses in an emergency.
Where Can You Rent a Boat?
There are many boat rental companies that you can find near you. However, it would help if you visited an experienced store to get good quality boats. You may also find the best advice on using the boat and make the best out of your time and money when renting.
What Do You Need To Know Before Renting a Boat?
Some boat rental places will require specific requirements before letting you off with their boats, while some are easy-going with few conditions. Either way, it is essential to be safe rather than sorry. It would help if you prepared yourself adequately to ensure that you have a swift boating experience:
Prepare and pack your gear early enough
Know and understand the activity you intend to engage in. If you are not sure, make sure you have proper guidance on how to go about it
Learn about the boat and its safety features and procedures
Do not take anything for granted
Have an expert inspect and analyze the boat before setting off
Learn to diversify your trade and make the most out of any boat available
Research and analyze different renter's boats and prices before taking up on a single offer
Read through the renting agreement and understand the terms and conditions
Inquire on any clause in the agreement that you do not understand
Understand the liability clauses on where you might be held responsible for damages
Be keen on money matters, that is, the deposit and how to pay for your dues
Check on the vessel's insurance
What Do You Need To Rent a Boat?
Renting a boat is not a complex process. The most common requirement is an introduction and orientation on the boating features and purpose. In addition, you will need to understand how to work around each part of the boat and its importance.
Even though you might have a certified captain depending on the type of boat, you need to be adept at moving the boat. In addition, small boats like kayaks or water skis will often need a skilled expert to guide you and certify that you can use the boat—failure to which can cause severe injuries to the users.
There are no mandatory laws on holding a license to operate a boat. But you will need an understanding of using the boat. There are also some areas where you might need to have a right to operate any vessel before operating the boat.
Age is also an essential factor when renting a boat. Of course, children will have certain restrictions imposed to protect them from any danger that might arise during boating.
How Much Does It Cost To Rent a Boat?
The price to rent a boat will vary depending on the area and type of the boat. Larger and customized boats will always have a higher price than simple ones. In addition, the rent during peak times will always differ from off-peak times.
It will be expensive during the weekend and holidays. Hence, if you want to save on time, make sure you book your boat early during the week.
Is It Worth To Rent a Boat?
Renting a boat might be the best decision that you will make in your boating lifestyle experience. Despite being a delicate industry, there are so many benefits when you rent a boat.
It presents the best opportunities, especially if you want to thrive in boating and enjoy the best it offers. If you wish to learn more about this, contact us for more information.