2021 Boat Safety Checklist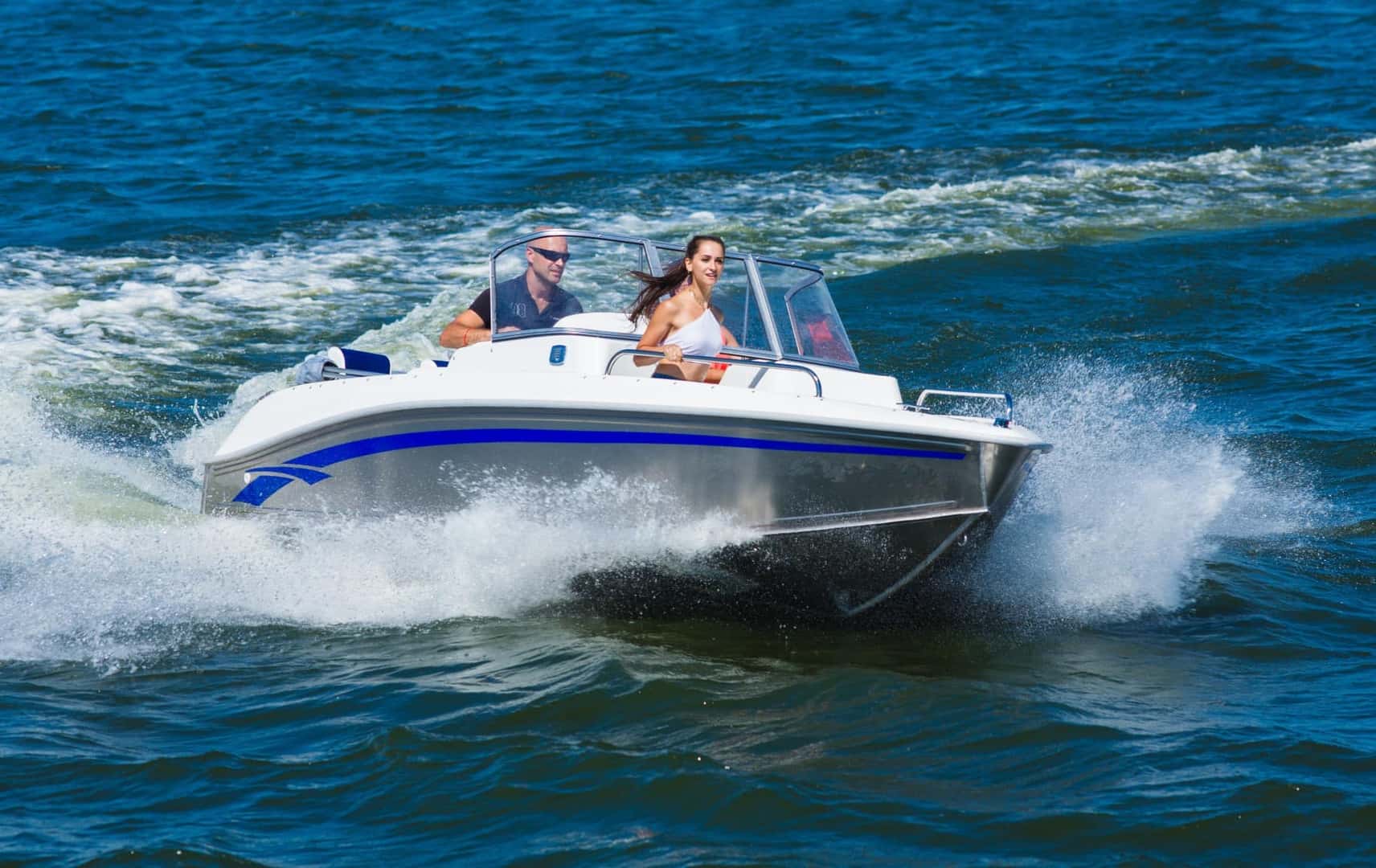 Boating is a fun activity. However, it can also prove dangerous.
A lot of things can happen when you're on the water. It's essential to plan for these instances before they happen.
It's vital to stay safe on the water, especially when operating a boat. You must take precautions and make sure you're prepared for emergencies.
Our checklists will help ensure your safety as well as that of your passengers. With our handy checklist of boating safety tips, you'll always remember the things you need to do to stay safe on the water.
For a 2021 boat safety checklist, keep reading.
The Importance of Boat Safety
Like most people, you're probably planning on having many great days on the water. However, you must first make sure that your boat is in good condition before departure.
Boat safety also means staying prepared for anything that could happen on the water. There are a number of ways to check your boat.
You might also consider taking advantage of a free vessel check offered by the Canadian Coast Guard's Pleasure Craft Courtesy Check Program. They'll provide you with a complimentary assessment and verify the condition of your boat as well as the presence of required safety equipment. They'll also provide you with helpful boating safety tips and recommendations.
Meanwhile, here are a few safety checklists to get you started.
Pre-Departure Safety Checks
This kind of checklist is primarily for small day cruisers and larger boats. However, even if you operate a small runabout or kayak, you'll want to review this list. The concept of safety preparedness still applies.
One of the top tips for boating safety is making sure that you have the right equipment. Before you head out, you want to make sure that your boat is equipped with required and auxiliary safety gear. You also want to make sure you know how to use all safety devices.
1. Preparing to Launch
Before you head out, check the weather report. Also, review the tides and currents.
In addition, it's important to provide a float plan to a friend or relative. You must tell someone responsible where you're going.
You must also tell them when you plan to return. Your contact person should also know what to do if you don't return as scheduled.
Also, take stock of your passengers. Here, it's important to identify anyone who doesn't know how to swim.
You'll need to supply these individuals with lifejackets. You must also make sure that they wear them at all times while on the vessel.
You also need to choose a second in command. This individual will take over in case you're incapacitated for some unforeseen reason.
2. Coast Guard Safety Item Checklist
Before launch, you'll also want to make sure that everyone on the boat is aware of the safety gear as well as its proper use. Furthermore, you want to make sure there are extra life jackets and that they are easily accessible.
You should also have safety extras such as a Lifesling or other throwable flotation device. Likewise, you should have signalling devices such as a horn. You also want to stock flares or other visual signalling devices.
Also, make sure that a fire extinguisher is among your safety gear. In addition, ensure that you explain the PASS method to passengers so they'll know how to use it.
PASS means Pull the pin, Aim the fire extinguisher, Squeeze the handles together, and Sweep across the base of the flame.
3. Equipment Checklist
You must also make sure the crew knows the location of all equipment. For instance, they should know about your VHF radio.
You'll need to show your crew how to turn it on and choose channel 16 if there's an emergency. Also, at least one person on the vessel should know how to transmit a Mayday signal.
Again, make sure that you have a few extra inexpensive lifejackets on your vessel. Your crew should also know how to shut down the engine. You'll also want to ensure that the navigation lights are operational.
Now, you want to inspect your bilges. You'll need to pump them dry if water is present.
4. Engine Checklist
There are a few things you want to do before you turn over your engine. If you're using a gas inboard engine, for instance, you want to run the blower for at least four minutes.
Also, make sure that you have plenty of fuel. You must also make sure that your engine panel buzzers work as intended.
Once you start up the engine, you want to verify that the cooling system is working properly. Also, check the engine oil level before you head out. In addition, make sure that the oil pressure is correct.
If you have a lanyard kill switch, make sure that it's connected. Now, disconnect the shore power line. Once you leave the harbour, make sure to establish a go-home waypoint on your GPS.
Seafaring Safety
There are a few things you want to keep in mind to remain safe while you're on the water.
When you're on the water, all passengers should drink responsibly. This point is especially important if you're the skipper. It's never a good idea to operate any motor vehicle under the influence of alcohol.
Also, check the weather channel on your VHF radio. You also want to keep an eye out for cloud formations and changes in wind speed. At all times, you should know the location of the nearest protected anchorage or harbour in case conditions change for the worst.
During your trip, you'll want to monitor your fuel consumption and remaining range. Here, you want to use the three-thirds rule. You'd reserve a third of your fuel for the outbound trip, a third for the inbound trip and a third for your fuel reserve.
You'll also want to monitor VHF Channel 16 for emergency traffic throughout the day. If someone needs help, stay prepared to offer assistance. You never know when another boater might need your help.
Water Situational Awareness
It's important that you know the water well, as well as how to navigate it. With this in mind, you'll want to refer to local charts.
It's important to always stay within marked channels. You also want to have an awareness of the tides and currents.
Also, remain aware that there are other boats in the water, and they're navigating too. It's always dangerous to navigate close to another vessel.
If you see an oncoming vessel, you'll want to take substantial and early action. Slow your speed and steer starboard right.
Return Safety Checks
When you return, there are a few more boating safety items that you want to mind.
Firstly, you want to follow the correct docking procedure. Docking can prove challenging depending on your boat and the type of wind.
If you have bumpers, make sure they're out as you approach the dock. The bumpers will prevent you from damaging your craft.
Also, reduce your speed. In addition, make sure that your docking lines are secured.
In some instances, you'll find that the wind is blowing toward the shore. If so, bring the boat 2 feet from the dock.
The wind will pull you in gently. You can then secure your vessel.
Other times, however, the wind will blow away from the shore. In this case, you'll want to approach the dock at a 20° to 30° angle.
This positioning will compensate for the wind. Again, make sure to secure your vessel once you pulled into the dock.
Securing Your Craft
It's important to secure your boat correctly. Make sure to moor the bow, stern, spring lines and fenders.
Also, make sure that your dock lines aren't chafing. If you have mooring snubbers, make sure that they're in place.
Before you head for shore, check your pump holding tank. Make sure to also add any needed tank treatment.
In addition, make sure that all always-on devices are turned on. These devices may include alarms, clocks and the automatic bilge pump.
Also, make sure that all nonessential devices are turned off. These devices might include your stereo, running lights and VHF radio.
Once you've checked the status of your devices, make sure to connect your shore power cable and that it's in good condition.
Now that you've completed all checks, you can sign and date the logbook. Finally, you'll close your float plan by notifying your contact person that you've docked safely.
Is It Time for Your Next Dream Boat?
Now that you've reviewed our 2021 boat safety checklist, you're hopefully well prepared for plenty of days of enjoyment at sea.
If you're in the market for a boat in or near Manitoba, we've got you covered. Whether you're looking for land or sea leisure craft, we have just what you need.
Westshore Marine & Leisure will help you find the perfect boat or recreational vehicle for your lifestyle. What's more, our experienced staff will provide you with an unmatched level of customer service.
If you have questions, please feel free to contact us at (855) 914-3870. Alternatively, you can check out our online inventory of new arrivals.