A Checklist to Get Ready for Boating Season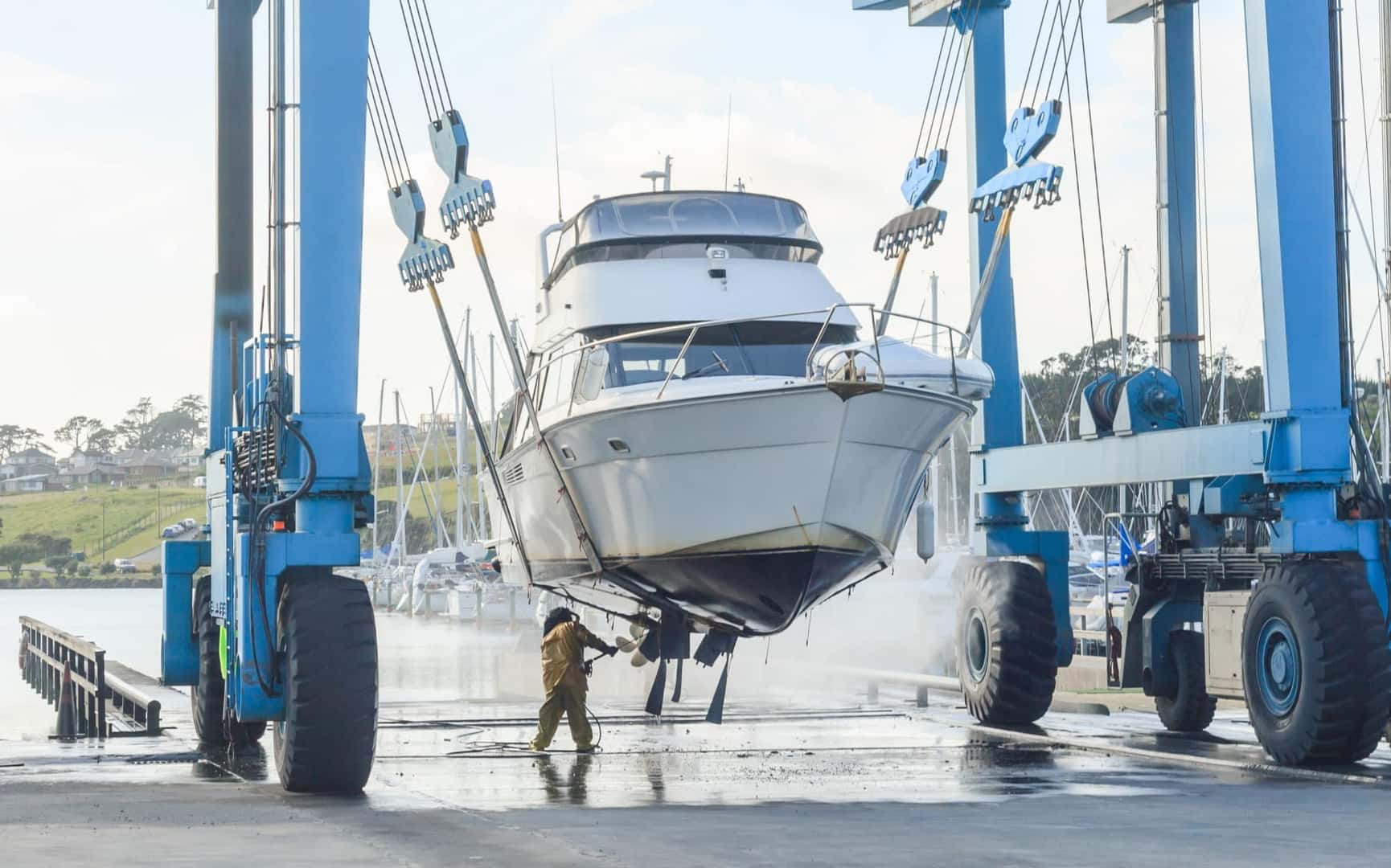 The days are getting longer, the warm sunshine is beating down, and you can smell the barbeques in the air. This can only be one thing—boating season is quickly approaching!
There's nothing better than a weekend spent out on the water with your family and friends, but is your boat ready for the summer?
After your boat has spent months in winter storage, you can't simply take off the cover and pop it in the water. Instead, you need to do a number of safety and maintenance checks, ensuring the boat and its equipment are ready for the water.
Wondering how to prepare for the boating season? If so, we're here to help—keep reading to find our ultimate checklist to help you get ready for your first day out on the water.
Renew Your Registration and Insurance
A new boating season means a new year has begun, so have you double-checked your boat's registration? It's a legal requirement for all boats to be registered with the government, just as you do with your car.
Before you take your boat into the water, be sure that your registration is still current, updating your address or contact details if they've changed within the past year.
You'll also want to renew your insurance if it's expired. Remember that your boat is a serious investment, so having comprehensive insurance is one of the best ways to protect your boat.
For most motored boats, owners can expect to pay around 1-2% of the boat's value in insurance costs. Just always read the fine print before purchasing, as some insurers have limits on geographical areas—for example, if you take your boat into a hurricane zone, you might not be covered.
If you're thinking of upgrading your boat this season, be sure to contact your insurance company, so they know that you've sold your previous vessel.
Or, if your boat's been sitting in the garage for more than a few winters, spring can be a great time to invest in a boater refresher course, making sure you remember how to operate your boat safely.
Boating Season Starts With Boat Maintenance
We know you're eager to get out on the water, but getting ready for boating season means doing some boat maintenance first. Here are some of the key tasks you should perform, along with a thorough check of your boat's motor and outboard motor.
Of course, not everyone is an expert in boat maintenance, so if you don't have the skills to service your boat, look for a local boat service that can inspect your boat before summer. They can provide peace of mind that your boat is safe and summer-ready.
Fuel System
Spend some time looking over your fuel system, as you need to make sure it's still in good working condition after a long winter. Inspect all of the hoses and tanks for leaks and make sure they aren't brittle or cracked—this can happen if they froze over winter.
Make sure all of your seals and containers are still secure and in working order, making any needed repairs before putting any fuel into the boat.
If it's been a while since you refuelled your boat, take care to use the right kind of fuel when you fill up for the first time this summer. Boat fuel should contain less than 10% ethanol (E10)—using the wrong type of fuel can do damage to your boat's engine.
Electrical
Your boat's electrical system probably hasn't been used all winter, so inspect it thoroughly before taking your boat out. Check out all of your electrical appliances and give them a test, including your radio, GPS, bilge pump, lights, and compass, making sure they're still in working order.
Check also that all electrical connections and cables are in good condition, free from erosion. If you're not an expert in electrical systems, however, it might be best to hire an electrician to look everything over for you.
You'll want to charge and test your batteries too, making sure they can still hold a charge.
Plumbing
Your freshwater plumbing system should have been treated with antifreeze during the winterization process, preventing any frozen pipes or cold weather damage. When spring rolls around, you'll want to flush out your plumbing, removing the antifreeze from your system.
Fill up your tanks and then let all of your faucet and showers run until the discoloration has gone away and the water looks clear. Then, keep it running for another minute or two so that you can be sure all of the antifreeze is gone.
Fluids
Fluids like engine oil, coolant, and power steering are essential to your boat's ability to function, so check their levels. Top-up when necessary, ensuring your boat has enough oils and fluids to run.
Although these fluids should've been checked before your boat was winterized, you can never be too cautious.
Examine the Hull
If your boat was left outside or in dry dock all winter, it should be in pristine condition—but you never know. Walk around your boat's exterior, making sure there's been no damage to the hull over winter.
Look for things like chipping paint, blisters, or scratches, making repairs when needed. Then, check the boat's propeller, making sure it's not damaged or dinged.
Inspect Your Boat's Trailer
Do you use a trailer to haul your boat down to the lake on the weekends? If so, it's probably covered in cobwebs, to say the least!
Give your trailer a clean, brushing off dust and debris, then make sure you haven't developed any flat tires over the winter. Sometimes tail lights can stop working as well—very dangerous when towing a boat, so make sure they're still working correctly.
Check Your Safety Gear
Enjoying a summer of boating needs to be done safely, so take the time to fully inspect all of your safety equipment. If you don't take boating safety seriously, you're at risk of accident or injury.
Here's our safety gear checklist for boating season prep.
First-Aid Kit
Does your boat have a well-stocked first-aid kit? If not, you should!
Do an inventory of your first-aid kit and see if anything's missing, replacing it if need be. Keep in mind that things like sunscreen, medication, and antiseptic creams have expiration dates, so toss anything that's past its use-by date.
As a responsible boater, it's always a good idea to know basic first-aid skills, in case they're needed while you're out on the water. The winter months and early spring are an ideal time to take a first-aid course, so your skills will be fresh once summer hits.
Life Jackets
It's a legal requirement to carry life jackets on board, but just having them in your possession isn't enough. They need to be in good condition, in an easily accessible place, and you need enough for each passenger.
Inspect your life jackets, making sure they're still safe to use. Tragically, 79% of fatal boating accident victims passed away due to drowning, so never leave the harbour without life jackets for both kids and adults.
Fire Extinguishers
Your boat should also have at least one fire extinguisher for emergencies—more if your boar is large. Although you might think fires aren't a possibility when you're surrounded by water, that's not the case.
Whether caused by electrical problems, lightning, or even a lit cigarette, fires can happen unexpectedly and can devastate your boat. Before setting off, check that your fire extinguishers are still current, replacing them if needed.
They need to be tagged and inspected by a licensed fire safety expert, as otherwise there's no way of knowing if they'll work in an emergency.
Contact Us for All of Your Boating Needs
With boating season quickly approaching, you're sure to be looking forward to another summer out on the water. Using this checklist, it's easy to know everything you need to do to prepare your boat, making for an amazing summer!
If you're shopping for a new boat this summer, or need help with servicing your current boat, Westshore Marine & Leisure can help. Based in Arborg, on the north side of Winnipeg, we're a family-owned business with over 85 years of experience in the industry.
We love boating and spending time outdoors as much as you do, so please contact us with any questions or to book a service for your boat—we can't wait to help you make the most out of the summer months!