Avoid Injury: Important Boating Safety Tips for the Upcoming Summer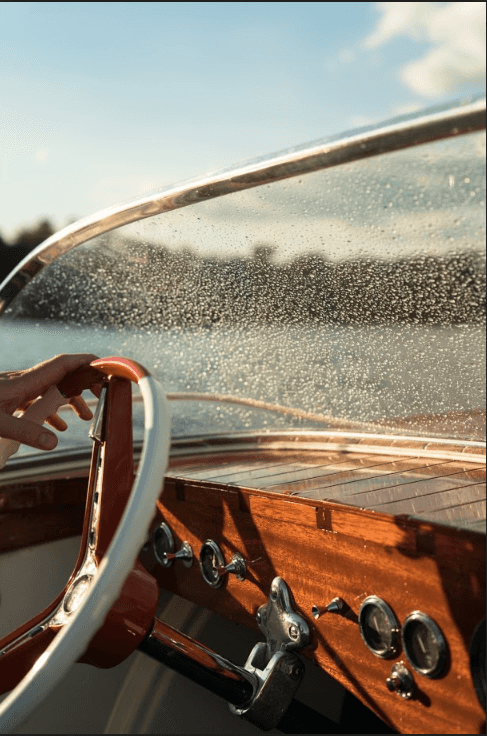 Summer is almost here, and you know what that means: Boating! You are probably thinking about dusting off your boat and marine equipment in preparation for the fun activities ahead.
However, as you get excited about spending time in the waters, don't forget about boat safety. Boating accidents are common in the country. In 2017, there were 4291 boating accidents with 2,629 injuries and 658 deaths.
Luckily, you can set sail and have an exciting time in the waters without compromising on your safety. Protect yourself and your loved ones by observing boating safety tips.
Our Top Eight Boating Safety Tips
Keep reading to learn our top boating safety tips to prevent injuries, property damage, and fatalities. These tips will also prepare you for a thrilling and adventurous boating experience. 
1. Prep Your Boat for Summer Use
Your vessel has been tucked away in storage since the last boating season. You can't just dust it off and set sail. Summerize your boat to prepare it for the upcoming summer activities. 
Maintenance should involve thorough boat cleaning, checking the oil, inspecting electricals, and refilling the boat anti-freeze. Also, examine the fuel lines and tank components for damage.
Check the boat's safety gear and equipment and ensure they are in excellent condition. Replace anything that could jeopardize your safety while in the waters.
We recommend you get a professional boat service before setting sail. Expert services include thorough safety checks, repairs, and general maintenance.
2. Invest in Safety Equipment
Having the right safety equipment can make all the difference during a boating emergency. Thus, start stocking up on items you don't have or which were damaged after the last boating season.
Some of the essential safety equipment include Coast Guard-approved life jackets, a fire extinguisher, first aid kit, ropes, and a whistle. Get a flashlight to help you see around the boat in the dark.
Duct tape and a bucket will also come in handy if there is a leak. You can use the bucket to get rid of water and seal the leak with the tape.
Get garbage bags as well. They can be used for covering your valuables if it rains while you are out in the water.
3. Take a Boating Course
Operator error is one of the leading causes of boating accidents. These incidences and fatalities could be reduced if more boaters enrolled for state-approved boating courses.
Consider getting a boating course in your province or state as you wait for summer. You'll learn the following:
Basic boating rules

Safety and emergency tips

State and federal boating laws

Navigation aids

Accident reporting
Most courses take around six weeks only, and you'll be fully equipped to take on the waters. A state-approved course can also get you a few dollars off your boat insurance.
However, if you don't have time to take a full course, you can go to a boating seminar and learn the basics of boating safety. You can also complete it online by clicking the banner below.


4. Avoid Overloading the Boat
You have a large party, and everyone wants to come on your boat and have a good time in the water. However, is your boat's capacity able to handle the load?
Overloading can cause the boat to sink or capsize, and this will endanger the lives of everyone on board. Thus, before any boating trip, ensure that the weight of passengers plus the equipment is within the recommended limit.
Check the operator area for information on the boat's capacity. Alternatively, you can contact your boat's manufacturer for the info.
5. Don't Boat Under Influence
Boating under influencing (BUI) impairs your judgment and puts others at risk. Do not take alcohol or abuse illicit substances and prescription medication before handling a boat.
BUI will attract penalties such as fines, jail time, and suspension of boating privileges. Some states may also issue a felony conviction and require you to complete a boating safety course or alcohol program.
Don't allow your passengers to carry alcohol and substances on the boat either. What seems like a good time out in the water can quickly turn tragic if they get too drunk or high and disorderly. 
Save the liquor for after the boating experience. This way, you can enjoy it at the shore without worrying about incidences such as capsizing or accidental drowning.
6. Check the Weather
Storms, flash floods, and heavy rains are a possibility during the summer. If your vessel is caught in the storm, you risk suffering injuries and property damage.
As you prepare for the boating season, keep an eye on the weather as well. Stay up-to-date with local weather reports to know whether it's safe to go boating. We recommend that you check the weather updates even on the boating day.
However, if the unexpected happens, you need to be prepared. Ensure you carry safety equipment and distress signal tools such as flares, whistles, and emergency beacons. 
7. Create a Pre-Boating Checklist
Before the d-day comes, you need to write a checklist to ensure you don't forget anything vital to your safety. Your list should include the following:
Inspecting the vessel 

Checking the fuel and oil

A visual confirmation that all safety equipment is available and working correctly

Checking for docking and anchoring tools

Going over boating rules and regulations

Inspecting navigation equipment
This checklist is not exhaustive. Add anything else you feel is necessary for your trip. For example, you can include a reminder to carry drinking water and wind-friendly accessories.
8. Take Charge of Your Boat
When you're operating a boat, every passenger on it is your responsibility. If someone gets hurt, you and your insurance company will be liable for the damages.
Thus, you have to take charge of your boat. You are the captain. Set safety rules and instruct everyone on board to abide by them.
For example, you should ask everyone to wear their life jackets before undocking. If someone resists, give them a choice to leave or abide by the safety regulations.
Get Ready for a Safe Boating Experience This Summer
With these boating safety tips, you are now set to enjoy an exciting boating experience this summer. Always remember to stay alert at all times and operate at reasonable speeds.
Do you need a new boat for the summer? Or are you looking for replacement parts for your old one? Contact us today for a free quote.