How to Properly Summerize Your Boat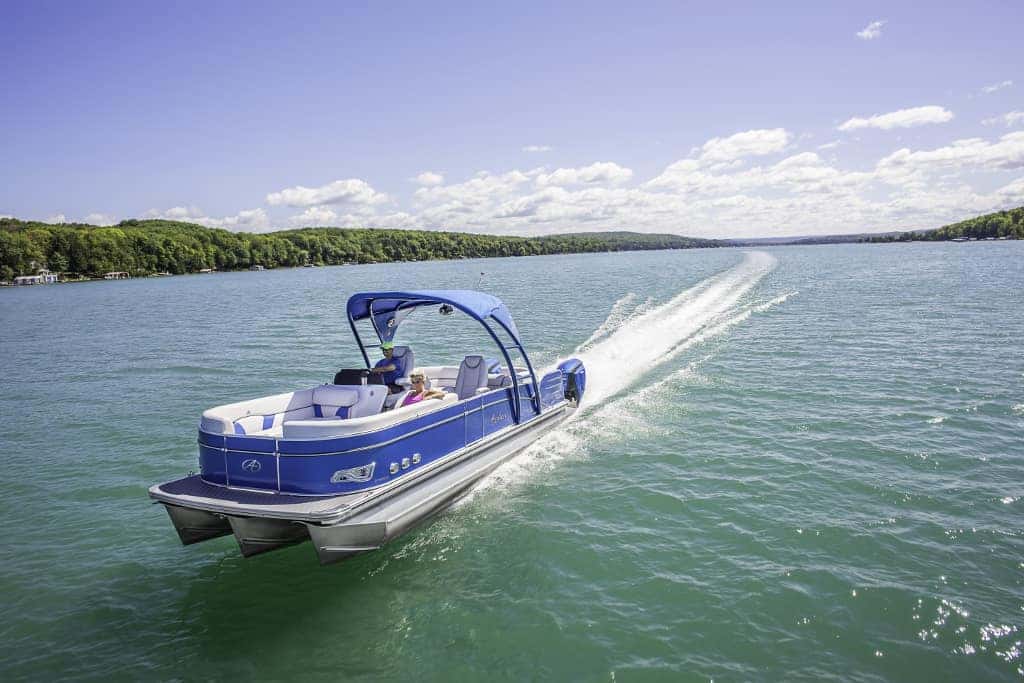 After the winter season passes, you'll probably be looking forward to planning your next summer boating adventure. Once summer arrives, you might think that bringing out your boat for a quick spin isn't going to be a problem. However, immediately using your boat after winter storage without proper preparation is one of the worst things you can do for your boat.
Just as you should winterize your boat before storage, you should also thaw out your boat and get it ready for summer. As a responsible boat owner, preparing your boat before its first summer ride should be one of your top priorities. If you do not know how to summerize your boat after winter storage, we highly recommend that you seek out the help of experienced professionals with years of experience in summer boat preparation.
Why You Need to De-Winterize Your Boat For The Summer
By now, you have probably realized that summerizing (or de-winterizing) your boat is of utmost importance. There are countless reasons why summerizing your boat after winter storage is necessary.
For starters, this simple preparation process can extend the lifespan of your boat. Properly getting your boat ready for summer also ensures your safety and security during your first summer boating trip. This process also increases the longevity of your boat's various machines and mechanisms.
Boat maintenance can be tedious and might even cost a pretty penny. However, doing so will definitely help you save a lot in the long run. Learn how to summarize your boat now!
How You Can Get Your Boat Ready For Summer
Before reading the following summer boat maintenance tips, you should know that there's no one-size-fits-all procedure for summerizing a boat. With the countless boat brands like Lund Boats, and Bennington Pontoons and models available everywhere, you should expect different maintenance procedures for each. While your best bet to know how to de-winterize your boat is by reading the owner's manual, here are some of the general steps that you can follow if you want to prepare your boat for its first summer run:
Inspect, Clean, and Repair Your Canvas and Vinyl
Check your canvas and vinyl materials like the Bimini, dodger, cushions, and enclosure panels. Make sure to clean those and check for loose stitching or loose threading. Repair and patch up your canvas and vinyl after properly cleaning them. Don't forget to clean your boat upholstery with our easy step by step guide.
Check your Boat's Battery
In general, batteries for boats usually last 4-5 years. Within that period, always refill your battery with fresh distilled water and check its charge level during the summer maintenance period. As long as your battery can still carry a relatively strong charge, your battery is in good shape and good condition. After checking the charge, make sure to clean the battery and grease it afterward.
Perform an Oil Change When Necessary
Having a habitual oil change schedule is probably one of the most vital parts of summerizing your boat. Check the oil level of your engine post-winter storage. If you weren't able to change your oil before storage, now would be the best time to do so. Do not forget to fill or change the outdrive oil as well.
Check Out Your Boat's Electrical System
Make sure to test out the electrical system in your boat before the start of the summer boating season. List out all knobs, switches, and electrical equipment in your boat. One by one, flip them on and off and see if some are malfunctioning or not working at all.
Even the smallest electrical equipment can make a difference when it comes to your safety, so make sure to check every single electrical switch you can find. Once you've checked every electrical connection and electrical equipment, repair the ones that need fixing.
Refill your Cooling System
Before storing your boat, you may or may not have filled the cooling system with water and antifreeze. Regardless of what winterization or storage maintenance method you did, drain out whatever is left in your cooling system and fill it back up again. After filling your cooling system, check your hoses if there are any cracks, wears, or leaks. Make sure to replace your hoses if you find any form of damage.
Inspect Your Fuel Lines and Gas Tank
Probably some of the boat parts that are more sensitive to rusting and damage during winter are your gas tank and fuel lines. To prevent that from happening, you should have filled up your gas tank before winter storage to avoid moisture from settling. For your fuel line, there's no way to totally prevent cracks during winter. Just make sure to check out your fuel lines for signs of damage during the de-winterization process. If you see cracks or other forms of damages, replace your fuel line immediately.
Check Out Your Boat Safety Gear and Safety Equipment
Checking your boat safety gear and equipment is perhaps one of the most important steps that you should make before you set out for your summer sea voyage. Apart from making sure that your boat runs well, you also need to ensure that all safety gears and safety equipment are present and working properly.
Check out the available flotation devices and try to bring as many as the number of people your boat can accommodate. Inspect your flotation devices like life jackets and check for holes, wears, and other forms of damage. Switch the devices that need replacing.
Additionally, you should inspect the fire extinguishers, signal flares, horns, and whistles in your boat. Make sure that they are working properly and that they aren't past their expiration date (for fire extinguishers).
Finally, check all the lights in all the rooms of your boat and make sure that all are working properly. Do not forget to have your boat's paperwork with you for emergency purposes.
These are just some of the many steps you can do to prepare your boat for the upcoming summer season. Apart from these, you should also inspect your sails and rigging, check and clean your hull, clean your interior, and inspect the deterioration level of your inboard motor and outboard engines. Additionally, monitoring your fluid levels, fuel systems, as well as checking your spark plugs will help your boat last for a longer period of time.
Prepare Your Boat For Your Summer Sea Adventure with Westshore Marine & Leisure
Now that you know how important summerizing your boat is, you should be looking for ways to perform this type of maintenance properly before the summer boating season. If you do not have enough experience in doing summer boat maintenance, schedule your service today with professionals like Westshore Marine & Leisure now! Let us take care of your boat's summer maintenance, and you'll definitely use this for the years to come.