How to Clean Boat Upholstery: Your Complete Guide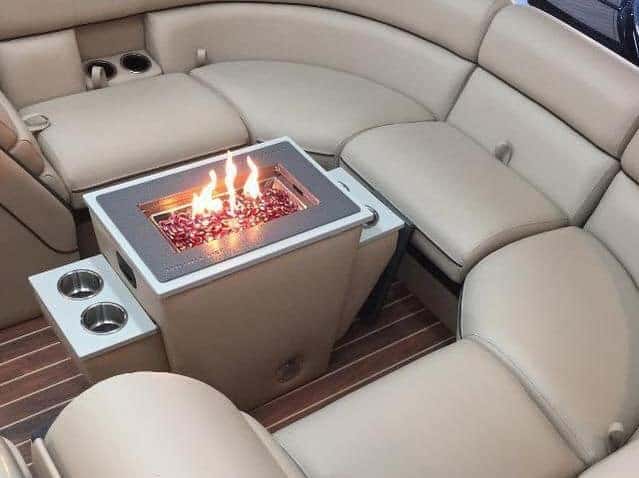 Boat upholstery gets dirty fast, especially when you're fishing hard or live in a hot climate. Learn how to clean them for whatever comes your way here.
Canada's recreational boating industry makes more than $10 billion in revenues every year.
In 2016 alone, more than 37.3 thousand new powerboats were sold and found their new Canadian owners. That's aside from the 63,505 used units also sold the same year. That's how big and important recreational boating is to the nation.
As a Great White Northerner yourself, it's most likely you have your own boat. You take serious pride and enjoyment in this vessel that lets you access more than half of the world's natural lakes.
But in all your fun, don't forget boat upholstery and seat maintenance. Granted, your water vehicle may not be the $2-billion Eclipse. But you should still invest time and effort in its upkeep, or you'll end up looking at even higher ownership costs.
So, read on to learn more about boat seat and upholstery maintenance, including those you can do on your own.
What Your Boat Upholstery Maintenance Program Should Look Like
So, how often should you give your upholstery surface wipe-downs? At least twice every year. Letting them sit for too long will lead to a buildup of dust, debris, grime, mould, and mildew (among many other gross things).
All these put your upholstery at risk of fading, cracking, and bubbling. That means more costs for replacing them sooner! With insurance, moorage, and fuel costs already on the rise, a premature upholstery replacement is one thing you want to avoid.
It's also best to schedule your boat for professional servicing at least once a year. Certified boat technicians know exactly how to give your boat's seats and cover a deep and thorough cleaning, which your routine upkeep may not have taken care of.
Pre-Cleaning Considerations
Before anything else: Cleaning marine upholstery is different from cleaning your sofa or couch. Never use chlorine-based solutions or household bleach for the former. Especially on vinyl upholstery, since these chemicals can strip off the material's top protective coating.
Also, keep in mind that vinyl isn't the only type of upholstery material used in boats. There's canvas, laminate, mesh fabric, and for the fancier vessels, leather.
That being said, the easiest and safest way is to use a cleaning solution designed for the specific upholstery you have.
Don't forget to invest in cleaning solutions rated for marine applications. You may feel tempted to go with regular soap, but the phosphates they contain can lead to algae growth. Some household detergents also have microbeads, which fish may mistake for dinner.
So, if possible, clean your upholstery on dry land. If not, then make sure you use marine-rated cleaning products.
The Step-by-Step Cleaning Process
Unless you have a massive boat with lots of upholstered furnishings, cleaning the upholstery won't take you more than a day. Here's your guide on the right – and safe – way to clean your prized boat's upholstery:
1. Get Rid of Visible Dirt and Debris
Using a soft-bristled brush, "sweep" away dust, foreign particles, leaves, and yes, even dead insects. Ensure you collect them in a bin as it'll save you time in cleaning the rest of the boat. Also, you don't want trash, especially inorganic ones, contaminating the waters.
2. Check for and Clean Mold and Mildew
Even with a seat cover, mould and mildew can still grow on boat upholstery. Your ride is in the water most of the time, after all.
You want to get rid of these microorganisms ASAP, as letting them stay there gives them even more time to spread. That'll make cleaning even more difficult, or worse, almost impossible.
The good news is, you can make your own DIY mould and mildew removers with household items!
For instance, you can mix three parts of white vinegar with two parts of water. Put the mixture into a spray bottle, direct the nozzle at the mould-covered area, and spray away. Leave it for a while before rinsing with warm water.
Baking soda and tea tree oil also work wonders on stubborn stains. All three of them are also natural fungicides, so they can help prevent future growth.
Whichever of these three you use, make sure you don't forget to let the upholstery dry completely lest you want more moulds to deal with.
3. Use a Brush or Sponge for More Stubborn Stains
What if stains remain even after letting the cleanser sit for a while? In this case, a brush with soft bristles or the green side of a sponge may do the trick. Be sure to apply only gentle pressure when brushing or scrubbing, though.
This can help loosen mould, mildew, and other particles holding on to the fabric. Make sure you also do the same to the stitching. You may not see them, but residue and moulds love to hide in these areas.
Again, don't forget to let the upholstery dry. Use a clean, highly-absorbent towel to mop off excess moisture. Microfiber towels are perfect for this job since they can absorb liquid weighing up to eight times more than their weight.
4. Finish Off with a Protective Solution
Before you call it a day, apply marine upholstery protectant on your seats. High-quality protective solutions provide an extra layer of protection against UV damage. They can also make upholstery more resistant to inclement weather and the elements in general.
Proper Upholstery Maintenance is Key to Preventing Expensive Replacements
Boat upholstery is expensive, so you want to hold on to yours for as long as possible. As such, do your part in keeping it in great condition. Investing in professional cleaning at least once a year also helps make the material's colour and quality last longer.
Of course, there will come a time wherein you'll already need repairs or replacements. In this case, please feel free to connect with us. We'll be more than happy to address your concerns about marine upholstery or any other boat part/accessory you need.