Do You Need a License to Drive an ATV? Answers to your ATV FAQs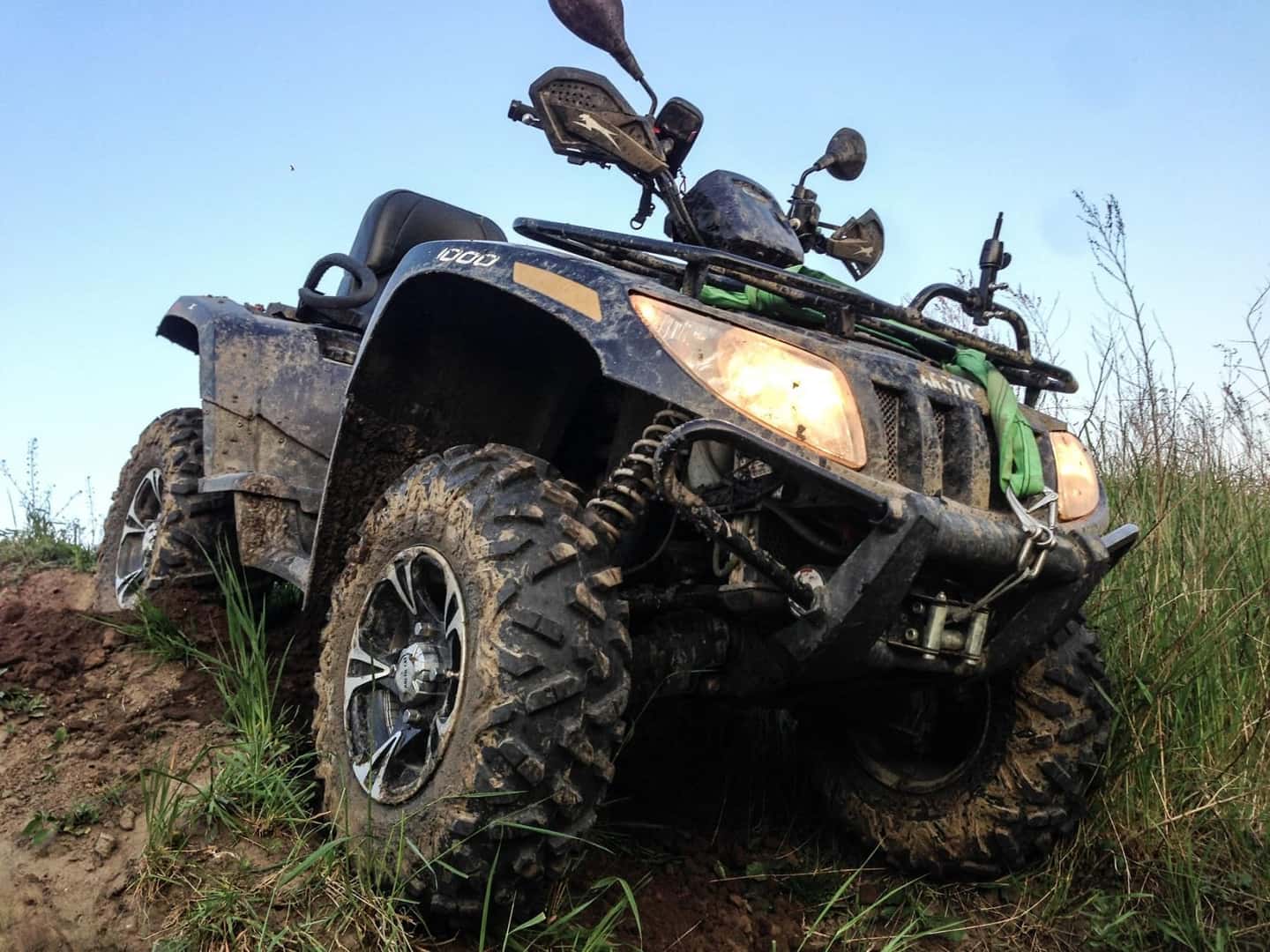 Do You Need a License to Drive an ATV? Answers to Your Legal ATV FAQs
It doesn't matter if you're looking for a Yamaha ATV for sale or another make of ATVs, ATVs are an exciting experience that can be enjoyed by almost every age and experience level.
However, it's important to keep in mind that to fully enjoy your ATV ride, you and your whole family should be well aware of the rules, security measures, and current safety laws that are in place.
For example, you want to cover all the important information, like: do you need a license to drive an ATV? Are you allowed to ride without a helmet?
If you're new to the world of off-road driving and are yet to be aware of the laws and regulations, read on to make sure all your bases are covered before jumping on for your next ride.
Do You Need a License to Drive an ATV?
One of the most common questions drivers have about driving an ATV is whether you need a license to actually drive it. This will depend greatly on where you live as well as what you plan on using the ATV for.
For example, if you plan on using an ATV as part of your occupation, or as an instructor that will be taking other ATV participants on a tour, then you'll likely be required to complete an ATV certification course.
Not only does this law protect you as a driver, but it also protects your employer from any pending lawsuits that can arise due to improper use of the ATV.
This will also depend on the type of ATV you're using and where you're using it. For example, ATVs can typically travel on highways  500-2899, 7000 series highways, and highways that don't experience too much traffic.
If you're planning on using your ATV on the road, then it's best to check in with your current provincial or state laws to better identify whether a driver's license will be required.
Rules for Driving
Just because your ATV can pack some serious horsepower doesn't mean that ATV drivers are free from following specific driving laws and regulations.
This means that while driving on the road, you must remain within 20 km/h on roads with a 50km/h or less speed limit. It also means that you're only able to drive up to 50km/h on roads with speed limits above 50.
Where you drive is always important, as well. Laws state that you must always drive in the same direction as traffic, on the shoulder or secure portion of the road, with headlights on.
Who Can Ride an ATV?
The law also has some say as to who can ride an ATV. However, these laws vary depending on where you plan on driving.
It's best to be aware of laws for both on-road and off-road driving so you can prepare yourself for whatever is to come.
If you plan on ATVing with a tour guide or company, we suggest reaching out to the company to learn if there are any additional supplies or safety gear you may need.
On-Road Driving
For ATVs that are being driven on-road, drivers must be at least 16 years old. These drivers must have a G2 or M2 license (depending on the province/state) and must wear an approved motorcycle helmet.
In ATVs that are equipped with a seat belt, a seat belt must be worn and all speed limits adhered to in accordance with the guidelines listed above.
There are also some regulations in regards to passengers riding in an ATV. All passengers must be at least 8 years old. They are also required to wear a seatbelt when available, and a secure helmet is required at all times.
Off-Road Driving
If you plan on driving your ATV off-road, then the laws slightly vary. The driver, in this case, can be as young as 12 years old, and while they don't need a specific license, they must hold a registration permit or true copy.
Passengers have similar laws in regard to age, seat belts, and helmets as would be expected from on-road laws. No one younger than the age of 8 may ride as a passenger, with seat belts and properly fitting helmets always required.
Taking the Right Steps to Be a Responsible Driver
Despite what the law may or may not require, you should always do your best to take whatever additional measures you can to be a responsible ATV driver.
This means taking an extra ATV safety course, having a solid pre-ride inspection, oil change and ATV Repairs done, and always riding within your skill level.
The more time you invest in becoming a secure and responsible driver, the more comfortable you'll feel with your ATV and the more fun you'll have.
Extra training will also get you one step closer to becoming an instructor or leading your own ATV tours.
Life on the Edge (Within the Law)
Addressing important information like whether you do, you need a license to drive an ATV, age limits, and safety measures, are an essential part of living life on the edge. Remember, living a full and exciting life means being prepared for whatever is thrown at you.
Which is why we suggest always taking the time to learn about your adventures before you go on them. Whether you're taking out your new snowmobile or diving into an adventurous fishing trip, we've got you covered.
Keep scrolling our blog for more information on these adrenaline-pumping experiences that allow you to give it you're all. We offer the perfect reference sources, whether you're just starting out or have been an adrenaline junky for years.