Safety Tips for Off-Road Vehicles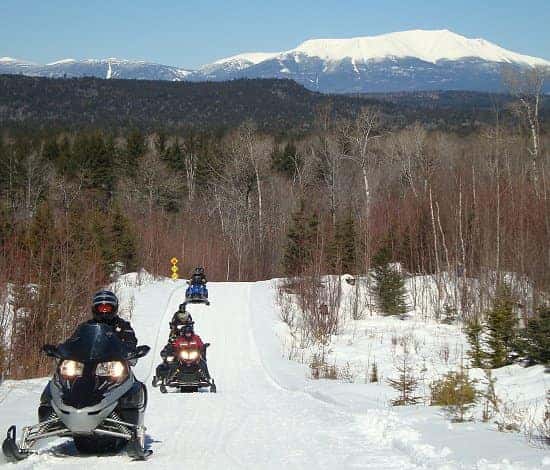 If you've got a passion for off road driving, you're not the only one. You've got a lot of company! Lots of folks just like you love the thrills and chills that come with off-road exploring. Whether it's a wilderness, an old mining area, hidden historical sites, forests, tall mountains or just tearing up the closest utility trail, off-roading is fun!
However, going off-road does come with some inherent dangers. There are a few "must-haves" you'll need before venturing off into the wilderness. Things will break and wheels can become stuck. It will invariably get dark before you realize it, and countless other things can happen that can make a joyful event, much less joyful.
Be prepared
Our first off-road driving tip is to remember the Boy Scout motto: Be Prepared! Preparation is the key to a successful off-road adventure. Before you head out, take a good look at your vehicle. Give it a close and thorough inspection. The following are some things you should check before you begin your adventure. Not all of these will apply to every vehicle, but if something applies, be sure to check it:
Check your vehicle
If your vehicle has a radiator, check the level. Using four-wheel drive will put a lot of stress on your engine, and you should make sure you have the proper coolant levels. Coolant should be mixed according to the manufacturer's instructions, considering your location and the season of the year.
Check windshield washer fluids and make sure they're topped off. Clean the windows with the proper cleaning products depending on how its made. Check the wiper blades and if they're worn, replace them.
Check your oil level. Many of today's vehicles have a tendency to burn oil. Top it off to the line indicated, or if it's close to when the oil should be changed, go ahead and get it done before you take any long trip.
Verify there are no broken hoses, leaks, spills or oil spots. If there's a problem, have it fixed before you leave or you'll be asking for trouble later on.
Check the tires. Don't leave without at least the protection of mud tires to give you extra traction. Make sure there's plenty of tread to go where you intend to go. Check the inflation and if you drop the air pressure out on a trail, be sure to fill it back up when you're back on a regular surface. You won't have an enjoyable ride and you wouldn't want to be driving at highway speeds with tires that are underinflated.
If you're planning on driving to your location, check to see that your sway bar disconnects / quick disconnects are connected and properly locked. When you arrive at your off-roading location, you can disconnect these once you've arrived.
Check all headlights and taillights to make sure all bulbs are functioning correctly. If headlights aren't adjusted for the proper height, readjust them before you leave.
Go through your owner's manual to check any other regular services that might be needed before venturing out on your journey. If your vehicle will be due for a regular service while you're away, have it done before you leave.
Plan for safety
Be sure that all seats, seat belts, restraints, and safety devices are functioning properly. If you plan to drive without the doors or roof, be sure that everybody takes the proper wind, eye, and ear protection with them, plus bug repellent and sunscreen.
Bring things you'll need
Take items along with you that will help if you get into a jam. Carry a hand winch, tow strap, shovel, a first aid kit, jack, and a few wood blocks. If you're going deep into the wilderness and won't be able to comfortably walk back, pack survival gear. Take extra clothes, plenty of water, canned food, and a sleeping bag to survive until someone finds you. With the proper gear and proper tools, you should be in good shape.
You can also review out Gear Checklist to make sure you are ready for anything.
Once you're on the road, here are a few tips to consider while you're driving:
Speed is not your friend
Sometimes a little speed can be required so you can climb a hill or get through a hazard. But most of the time, a little extra speed can create additional problems instead of curing one you already have. There's usually no problem driving over relatively easy terrain. But if an obstacle requires an additional 10 mph to get over, you may find that going the extra speed doesn't help. You may wind up damaging something unexpectedly or wind up getting stuck in.
Can you get there from here?
Even with the most skilled driver and a well-equipped vehicle, on some occasions it's simply impossible to get somewhere you want to go. It may often be a much better idea to find an alternate route to your destination than doggedly insisting on going your planned route when it's not going to work out. You may soon discover that finding someone to come to your rescue may be much harder than taking a few extra minutes over a longer but easier route.
Stay on the trail
The trail you're following is there for a reason. Even though it may look less inviting than blazing your own, you may find that it's actually the safest or most prudent path to follow. Even though it may be full of ruts and uncomfortable trenches, it's served many other riders other than you for a long time. Creating your own special trail doesn't carry the same guarantee that the one everyone else has been using. At least they actually made it to their destination. A new path that you blaze through the forest may damage the environment, or worse, you may get completely lost.
Walk a new path
In challenging areas, when you're at a point that you aren't sure your vehicle will be able to continue, stay at a safe place. Get out of your vehicle and walk the path ahead of you on foot. If you aren't able to negotiate mud, sand or obstacles by walking, it may be quite unlikely that your vehicle can't make it either. When there's a path covered with water, unless you've seen another vehicle proceed through the area, you cannot be completely certain that yours will get through it safely.
Be able to turn around
Unless you are sure you can go back the way you came, don't tackle part of a trail when you're unsure whether you'll be able to get through. Be ready and able to turn around if you come across an impenetrable obstacle. Often your cell phone will be useless if you're far off-road. Even if you can get a signal, there's no guarantee you'll be able to reach someone who can help unless they're specifically expecting your call.
Road service tow truck drivers will rarely take their vehicles off a paved road; the farmer with a tractor may not be home or may simply refuse to help you. Anyone you flag down on the highway may or may not be able or willing to help you, and even if they want to, they may not have a tow strap or 4-wheel drive.
Advise someone just in case
Make sure your off-road experience is a good one. Just in case, always tell somebody where you intend to go and when you expect to come back. If someone knows you're missing, they can contact authorities and tell searchers where to start looking.
Westshore Marine & Leisure
Our team at Westshore Marine & Leisure is one of the largest power sports dealers in Manitoba and the Prairies. We would love you to come in for a test ride. We'll be glad to show you a great snow sled from our huge selection of new and used snowmobiles, ATVs, dirt bikes, motorcycles, and generators. Come in and give our welcoming team a visit whenever it's convenient for you and your new snowmobile rider.
Westshore Marine also offers a wide selection of UTV and ATV Rentals so you can try the Off-Road vehicles before you purchase.
Our family-owned and operated business is located in Manitoba on the north side of Winnipeg. We pride ourselves on giving you the best and most enjoyable customer experience possible. From sales to service, we look forward to providing you soon. Come see why Westshore Marine is the fastest growing Powersport dealer in Manitoba!