8 Best ATV Trails in Canada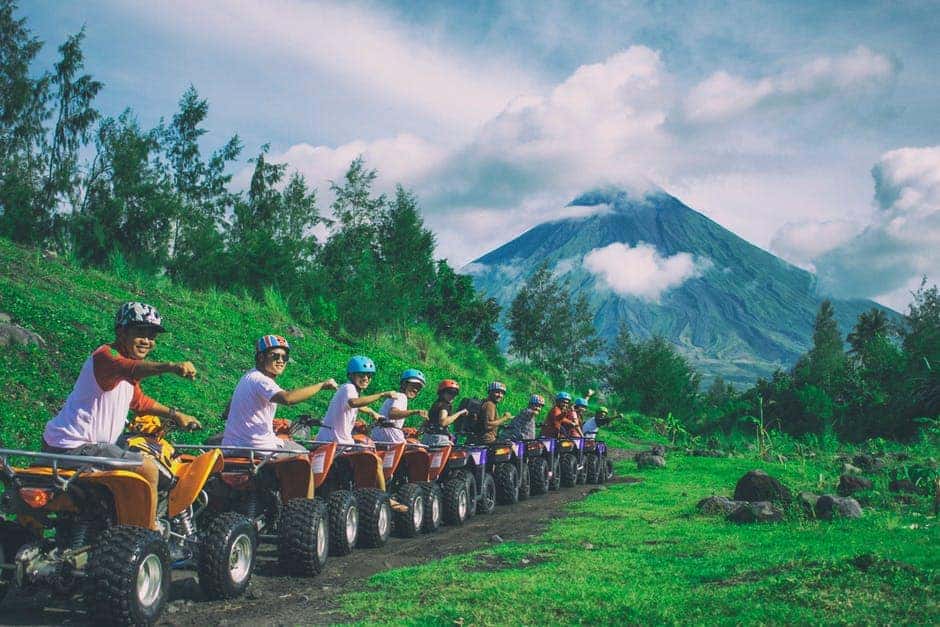 Canada is one of the best places for those who love to ride ATVs or UTVs. There are many ideal locations to explore that are vast, beautifully picturesque, and not very populated. There are also many options for trail riders of all experience levels.
Do you want to take your ATV to the best spots for off-roading in all of Canada? Use this guide to the best ATV trails in the country to ride safely on your next adventure.
1. One of the Best ATV Trails is on Blackcomb Mountain
Blackcomb Mountain, British Columbia, is a beautiful location for ATV riding and other outdoor sports and activities. Blackcomb mountain has become a great place to spend time with friends and family skiing, hiking, sightseeing, and ziplining. There is plenty to do for all levels of fitness, including a ride on the gondola holding the Guinness World Record for the world's highest lift of its kind.
When you are ready to set out on the trail, you can book a guided tour and off-road up the mountain terrain, climbing over rocks and hills to see some of the most awe-inspiring views that are only accessible by ATV.
2. Pleasant Valley to Eugenia Falls, Ontario
The ATV trail from Pleasant Valley to Eugenia Falls is a section of the Dufferin Grey ATV Club trail system. While riding on this trail, you will start at the Pleasant Valley Cemetary. Then you'll come to an old, abandoned ski resort before making it to Eugenia Falls.
Eugenia Falls is part of the Niagara Escarpment and is one of the most beautiful and impressive falls in the region. If you are feeling adventurous, you can walk the trail along the gorge. Just be careful, as it can be pretty steep in some areas.
The view here is wonderful and great for pictures. But be prepared, it is not a comfortable trip. If you are not an advanced hiker or climber, it might be best to avoid it and enjoy the view from above.
3. Elliott Lake
Located in Northern Ontario, Elliott Lake ATV trail systems are scenic and well-marked with easy to follow map systems making them easy to navigate as well. Elliott Lake also has very well-designed ATV trails – they loop to take you back where you began.
The trails are interwoven with rivers and lakes with many great spots to stop for a picnic or some fishing. For a great view of the village of Elliott Lake, take a trip out to the Fire Tower Lookout and Ranger Heritage Center.
4. Duck Mountain Trails
The Duck Mountain Trails are located in Duck Mountain Provincial Park, Manitoba. These trails are nestled into the remote forests of Manitoba, making them perfect if you're looking to disconnect and get off the grid. Just be sure to be prepared and have plenty of supplies on hand.
The terrain is thickly wooded with several deep clear lakes perfect for freshwater fishing. Plus, there are lots of wildlife and camping sites if you plan on hitting the ATV trails for more than one day.
5. Seguin Trail
The Seguin Trail is located in Ontario and is part of the former Grand Trunk Railway. It is one of the most popular ATV routes in Ontario. The trail follows the old Parry Sound railway route that was originally constructed in the late 1800s to bring lumber from the Ottawa River to shipyards on the Georgian Bay.
This old railway route now offers plenty of beautiful scenery and is fairly flat, making it ideal for new riders. It's just challenging enough for experienced riders as well. The trail is managed and maintained by Park-to-Park Trail. When you purchase an access pass, your proceeds go to help to maintain the park.
6. Trans-Quebec #63
The Trans-Quebec #63 ATV trail is one of the most famous trails in Ontario and is so long that it qualifies as a highway. This trail is perfect for those who want to go on an extra-long ride, with perfect year-round conditions.
ATV riders can cruise alongside the Auberge Beaux Reves, where they can stop to fish, swim, and explore the whirlpools in the river. You can also choose to camp or stay at the inn, lodge, or spa. There is something for everyone on the Trans-Quebec #63 trail.
7. Deer Lake to Bishop's Falls Trail
A popular East Coast ATV trail is the stretch from Deer Lake to Bishop's Falls in Newfoundland. It begins at the Cold War-era radar station in Deer Lake and crosses over Grand Lake. You'll then go through a quarry before ending up at Bishop's Falls.
This ATV trail will have you admiring the rugged all-terrain landscapes and vast skies along the way.
8. Voyageur Multi-Use Trail System
The Voyageur Multi-Use Trail System stretches between the Algonquin Highlands and Laurentian Mountains. It's bordered by the Mattawa and Ottawa Rivers in Ontario. This scenic trail has something for everyone — relaxing tours through the forest in the back-country or challenging treks across bridges and steep climbs.
There is plenty to see along the way, including the old mica mine that has long been abandoned. You can even ride into the nearby towns for a bite to eat.
Which Trails Are You Excited to Explore?
These are only a handful of the best ATV trails in Canada. There are many more out there for you and your friends and family to explore.
If you are ready to hit the trails, please visit our website for more information on a new ATV today!