What You Need to Know About Winter Boat Storage in Canada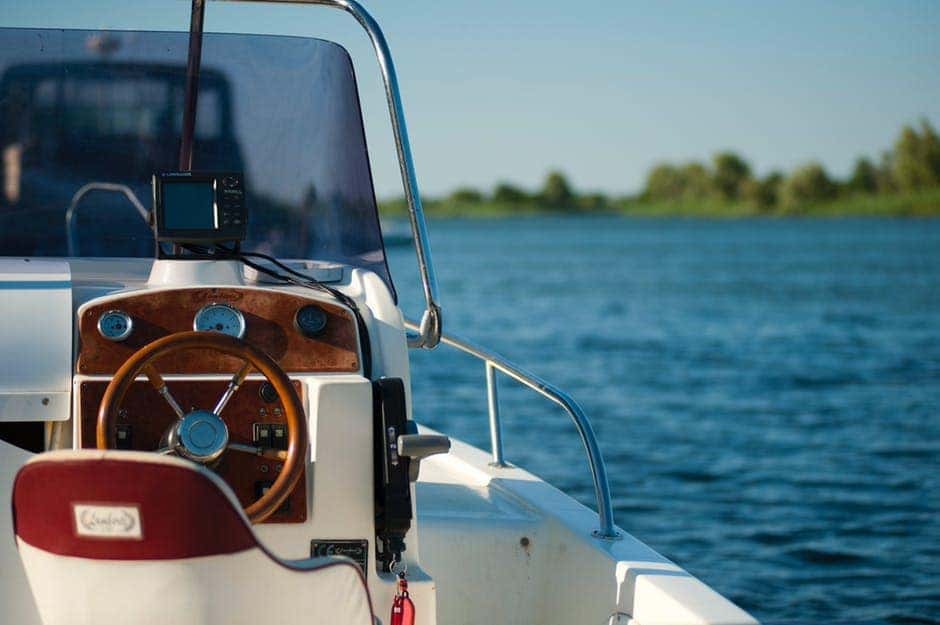 Want to avoid an insurance claim on your boat? If you're heading into Canada's cold winter months, now is the time to fully prep your vessel for storage.
Both novice and experienced boaters can benefit from understanding the needs of a boat during the winter season. To avoid long-term damage to your vessel, take some time to read our guide on Canada boat storage.
Why Do You Need to Winterize Your Boat?
If you're a boater in Canada, taking proper care of your boat will help you enjoy the waters even more. The cold season can be harsh on your boat and cause severe damage if preventative steps aren't taken.
Boat winterization is required for most boaters unless they have access to a heated garage or storage facility. If this isn't an option for you, then you need to properly winterize your boat before the cold weather hits.
New to boating or want to improve your winterizing process? Keep reading for the top tips you need to know to properly store your boat during the Canadian winter.
Tips for Winter Boat Storage in Canada
A boat is an investment that requires regular servicing to remain in good shape. When exposure to the elements becomes the most severe in winter, you'll want to take precautions against damage like mold or rust. With these boat storage tips, you'll soon be feeling reassured about the health of your boat.
1. Know Your Skill Level
How well you know your boat will depend on how long you've been boating and how involved you've been with boat maintenance. When it comes to storing your boat, knowing your skill level is essential to successfully winterize your boat.
Even if you've been boating for years, you may not know the in-depth details of your boat's fuel system. If you've never taken the time to fully winterize your boat, you'll need plenty of extra help to learn the process.
What's the benefit of learning the ins and outs of winterization? You'll not only increase the lifespan of your marine vessel, but you'll also become a more experienced boater.
2. Start at the Beginning: The Owner's Manual
Depending on where you live in Canada, your winter may range from moderate to severe. But no matter what the temperature drops to, prepping your vessel for winter storage means it will be in better shape when the weather turns warm again.
If you're learning how to winterize your boat, a good place to start is to read the owner's manual. This manual will contain information that's specific to the type of boat you own.
Winterization steps will vary according to the type of boat, the size, and the type of motor it uses. Knowing this basic information about your vessel will help you customize a proper winterization.
3. Water and Fuel Systems
Taking care of the fluids in your vessel is a major step in proper boat maintenance and boat winterizing. You should always replace the engine oil and flush and drain cooling water.
Other important steps include replacing gear oil and replacing any old or leaky batteries. Since your boat is about to be sitting in storage for an extended time, the last thing you want is for leaky batteries to sit and cause even more damage.
Finally, don't forget to grease engine fittings so that they don't rust or corrode over the winter. Make sure you're using the right gear oil for the job.
Before you move the boat into storage, you should also winterize the shower and water tank. Drain all hoses and pumps, and empty all fish boxes. The last step you'll want to follow is to pull the hull plug and position the boat with the bow high.
4. Take Care of the Environment
An important part of boat ownership is taking environmentally-friendly steps to care for your boat. During the winterizing process, you should fully clean your entire boat before moving it. This will prevent accidentally spreading invasive plants.
The Invasive Species Council of British Columbia has designed a cleaning program to help boaters properly clean and dry their boats for winterization. If you'd like to learn more about this process, contact our trained professionals.
5. Indoors or Outdoors?
When prepping your boat for winter, an important thing to consider is where you'll be storing it. If storing your boat indoors, you'll want to make sure the space is temperature-regulated and protected from the weather.
If storing your boat outdoors, there are some extra steps you'll want to take to protect it from damage. For outside storage, you should remove and safely store all seats and cushions to avoid insect infestation. You should also consider a shrink-wrap system for your boat so that vermin can't gain access to it during the cold months.
6. Consult the Professionals
Although there are benefits to DIY winterization, sometimes the best route is to seek help from a professional. This is especially important if you are winterizing your boat for the first time.
A boat specialist will be able to walk you through the steps and teach you about taking proper care of your vessel. It can also be more cost-effective to hire a professional. Why? Because a poor DIY winterization can lead to severe damage that will cost you more in the long run.
Extend Your Boat's Lifetime
Canada's cold winter months can cause extensive damage to your boat if it isn't properly prepped and stored during the season. When considering your options for boat storage, it's essential to consider factors like location so that you take the proper steps.
Need extra help to winterize your boat? Schedule a boat or motor service today to make sure your vessel is in proper shape for the season.