What To Do if Your Boat Gets Hail Damage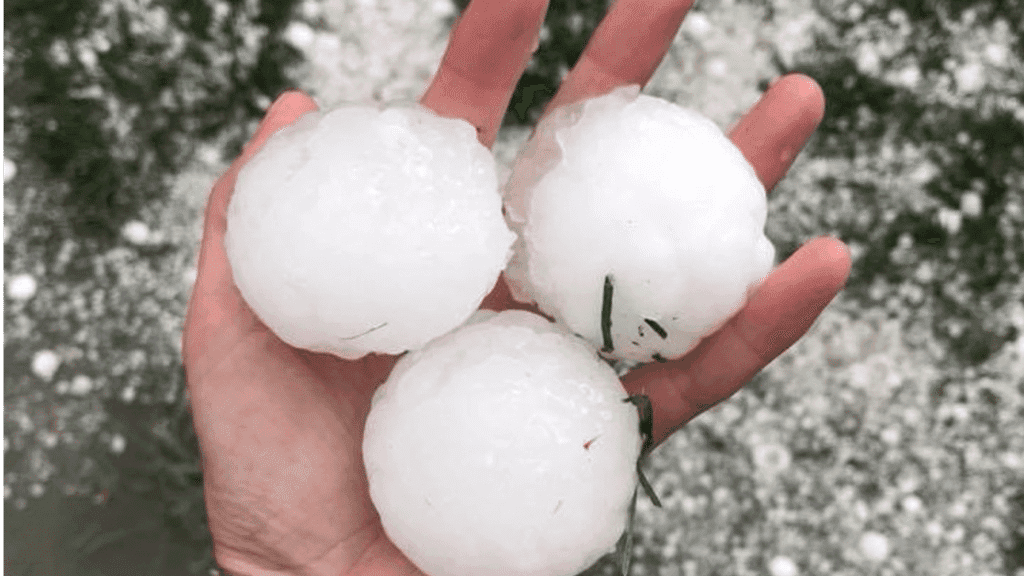 Did your boat get damaged by hail?
Did your Lund Fishing Boat you just purchased get hail damage? Damage to your boat from hail can be a huge headache. Wind and hail damage are the second most common causes of boat insurance claims. And you need to remember that when the damage occurs, you might have only a limited time to submit your claim to the insurance company.
For boaters who don't get out on the water very often or when your boat has been in storage for the season, it might be easy to forget to check for damage. Not remembering to do this can be a very costly mistake.
Equipment may also be covered
In some cases, boat insurance can also help cover the equipment you keep on your boat, such as fishing gear, tools or other items. Check your policy or ask your insurance agent to verify what kinds of storm damage your policy covers and whether it covers equipment or personal belongings on your boat.
Any time there's a major storm strong enough to cause damage to your home or property, you should immediately check for storm damage. Examine your boat along with your house, garage, car, and property carefully to not miss anything. Usually, wind or hail will be the culprits, but even flying debris can cause damage. Whether your boat is kept at home or at a marina, you'll need to know as soon as possible whether it has suffered any damage during a major storm.
Time limits
In most cases, time limits apply to any insurance claim you may make. If you don't discover damage from hail until weeks or months after it occurs, it may be too late to submit a claim through your insurance company. Even if you do discover damage before the time limit runs out, you could still have difficulty with the claim because you waited too long to report your loss.
Damage can even get worse over time. The longer your boat sits with damage that you're unaware of, the worse the damage can become. If hail causes a small leak or crack in the hull of your boat, thousands of dollars worth of deeper damage below the surface can occur over time. Even when you have insurance for losses from hail damage, your insurance company may not cover it. By not immediately checking for damage after a storm, or by not performing regular maintenance, your insurance company may not pay you for a loss.
There's also the problem that when you don't look for damage immediately after each storm, it can be extremely difficult to pinpoint later that the damage was directly related to an earlier storm. This is especially true when there have been other storms or other issues in the area afterward. It can be much more complicated if storms have occurred between when the damage occurred and the processing of your claim. As a result, your insurance company may not cover your claim.
Many times your boat may survive mild or even moderate hail storms without any problems. But severe or persistent hail can cause extreme damage and even a "total loss" if the storm is very intense.
Check after any storm
While you are checking your boat for damage after a storm, you should always be on the lookout for any new dents or nicks on the surface. Check all of the windows to make sure there is no broken glass, and look for any cracks or tears in the upholstery.
Damage to electronics and equipment should also be checked. This is especially true if the storm had been accompanied by lightning strikes. Look for leaks in seams or seals or to canvas covered areas. If other boats or the dock were nearby, check to make sure there's no damage from collisions or from floating debris in the area.
Take photos or videos
Remember to take photos or videos of all damage as soon as possible after you suffer storm damage. And make sure you contact your insurance company immediately to report in detail that your boat suffered damage during the storm. You might also consider contacting a professional appraiser or someone else who is qualified to place a value on the damage. Remember that the insurance company's appraiser will probably make damage estimates based on the viewpoint of the insurance company. Since they are contracted and paid by the company, they will probably not take your side if you disagree about repair costs.
Do not make any repairs until the insurance company's adjuster has looked over the damage or has given you permission to repair the damage. Although each boater's insurance coverage is unique, coverage for hail damage can fall under a marine policy, an auto policy, or even under your homeowner's insurance.
The Deductible
Depending on the terms of your insurance coverage, you will likely need to pay a deductible amount before your boat insurance will reimburse you for any covered hail damage. In addition, as with any insurance coverage, a maximum limit will apply to how much the company pays you. Check your insurance policy to see how much the limits are on your particular policy.
Some boat insurance policies may help pay you for damage in one of two ways. Some boat policies issue reimbursements based on what is referred to as an "agreed amount value." This is the amount you and your insurance company had originally agreed that your boat was worth at the time you purchased it. It is also the maximum amount that your policy will pay you in the event that the company considers your boat a total loss.
Other insurance policies provide coverage on an "actual cash value" basis. This means that if your boat is declared a total loss after a covered claim, your insurer will reimburse you based on the depreciated value of your boat at the actual time it was damaged.
Boat insurance can help pay you to repair damage done by hail in a number of different situations. By having an understanding of how your boat insurance works and what it covers and does not cover, you'll be better prepared for the unexpected, and hopefully, will have more peace of mind before a storm occurs.
Westshore Marine & Leisure
If your boat has been hit by hail or damaged and needs insurance or repairs remember Westshore Marine is a authorized repair facility. We also have a state of the art bodyshop in Manitoba with specialized equipment to colour match your paint pefectly everytime.
Whether you're looking for a new boat, remember that Westshore Marine & Leisure is one of the largest power sports dealers in Manitoba and the Prairies. We are one of Canada's only Tri-Line outboard motor dealers, and specialize in Evinrude, Yamaha, and Mercury outboard motors.
Package this with Lund fishing boats, Bennington and Berkshire pontoon boats, and Thunderjet fishing boats, no matter what your brand or power preference is, we have you covered.
Contact us today to get the boat and motor package you want at Westshore Marine & Leisure, centrally located just north of Winnipeg, Manitoba between the big lakes. We look forward to serving you soon!