A Line Up of the Top Kids & Youth ATV Picks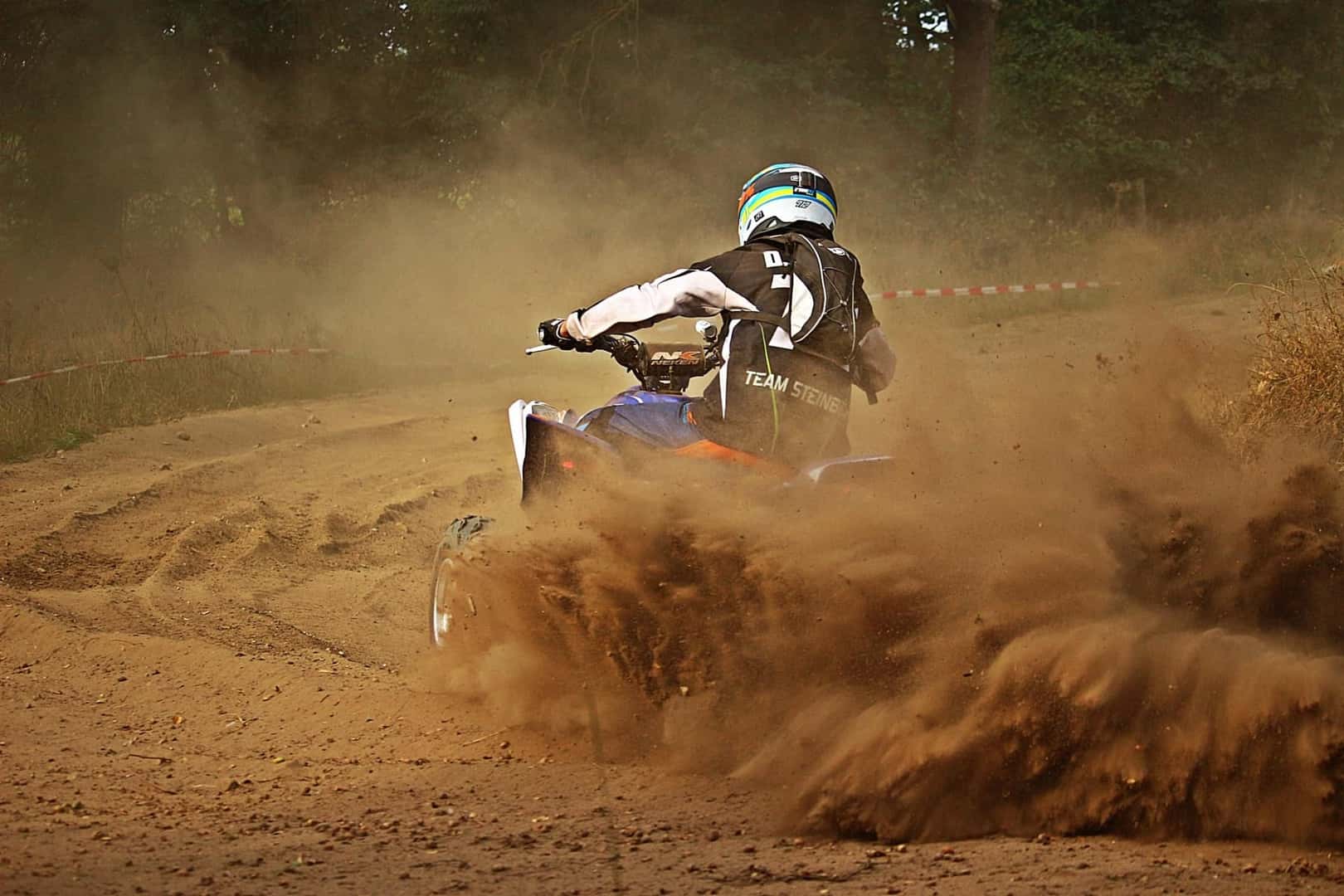 Top Kids & Youth ATVs
For those with a love of adventure, ATVs are a great way to explore the terrain and go deeper into nature. But, if you are planning to explore with kids, there are several things you need to keep in mind to make sure that they stay safe.
Teaching a kid to ride a bike comes with its fears and anxieties, but when you add a motor to the equation, those concerns multiply.
What happens if something goes wrong? How do you pick the right kids' ATV? What kind of gear do they need?
Read on to figure out how to set your child up for ATV riding success, and how to keep them safe on every journey.
Choose the Right Size
Choosing the right size ATV for your child is a lot like the story "Goldilocks and the Three Bears." If it's too big for them, it may be too powerful for them to control, and they may not be able to reach all the necessary controls. If it's too small, they could overload the engine with their body weight and break the machine.
48-70 cc.
These are where the powerful ATVs for kids start. These are ideal for the smallest riders since they don't have too much power.
Top in the market right now is the Polaris Outlaw 50cc. Rated for kids 6+, it has a push-button start and an engine stop lanyard meaning the machine will turn off if your child falls. Parents can also adjust the max speed for their rider, so the ATV grows with them.
70-112 cc.
This range works well for riders that are ten and older, but they're still powered low enough for safe control. The 70-112cc range offers more power, so older kids don't get bored, but not too much that they lose control.
The Yamaha Raptor 90 comes with an adjustable speed limiter, a safety tether, a helmet that matches the machine, and a training DVD.
125-250 cc.
If you're looking for ATVs that are suitable for teenagers and adult beginners, this is your sweet spot. Riders who have more experience and an understanding of how to ride an ATV will love the excitement that this adds to the experience.
The power of the Honda TRX250X is perfect for the teens in your life, eager for adventure. This style comes with a front suspension for trail rides and the Honda sport clutch, which helps riders learn how to master the clutch.
250 cc. and Up
This range is the most powerful, ideal for intermediate and advanced riders. These are great for more extreme adventures or those needing an ATV with power for work.
Those who are seeking high powered adventures, the Yamaha Raptor 700, is beefy enough to get you through trails and over dunes in style. It also boasts "Big-Bore Power," which gets you to top speeds in record time.
Battery Powered ATVs for the Littles
If your child is too young for the bigger ATV machines, consider a battery-powered, slow speed Mini-ATV. These will introduce the adventure of an ATV adventure without the power risks that come with the other options.
These can range from 6-volt to 36-volt batteries for a safer, slower ride.
Keep Them Safe
Your kids must understand all the vital safety features of their ATV and rules of the road before they begin riding. Most states allow older kids and teens to ride ATVs, even without a driver's license but make sure you know your laws before you start riding. If your child is younger or if the laws of your state don't allow this, make sure you adjust your adventures accordingly.
While picking the right ATV for your child is a big step, their safety is the most important.
There are lots of great options for keeping your kids safe, but the most critical thing is sizing. Make sure whatever you pick for your child fits them properly; otherwise, the safety features won't be useful.
Invest in an ATV helmet to protect their face and head.
Get goggles or other eye protection to keep their eyes safe and avoid vision altering debris.
Have your child wear long sleeves and pants made of durable material. Protect their skin from branches and other things that may hit or scratch them while they're riding by covering all their surfaces.
Select a pair of sturdy ATV gloves or your kid to keep their hands safe while riding, so they don't lose their grip.
Here are some more safety tips to keep in mind:
Only ride during daylight hours with excellent visibility.
Instruct kids to ride at safe speeds.
Learn basic first aid to treat minor injuries or to make your child safe for travel should a more severe accident happen.
Follow your state's laws for safe riding and to avoid legal issues. Most paved and public roads are off-limits unless you are crossing them for a trail.
Only ride with the recommended number of people on each ATV. Children should never have a passenger when they are driving.
How to Pick the Right Kids ATV
Shop around and take your child with you when you're looking. Have them sit on an ATV to see if it's a comfortable size and to see if it sparks their excitement.
Talk with professionals in-store to see if the ATV you and your child like is a safe, suitable choice for them. Make sure the size and speed range are within your child's capabilities. Don't forget to research both new and used and learn about all the ATV Financing programs you have available so you can get the most for your money.
Kids ATVs can be just as safe as a bicycle with proper education, gear, and ATV upkeep. Don't let fear hold you back from having a grand adventure with your kids! You, too, may love the exciting experience that ATV riding can bring!
Contact us today to start your journey!