Used ATVs: 9 Essential Tips You Should Know When Buying a Used ATV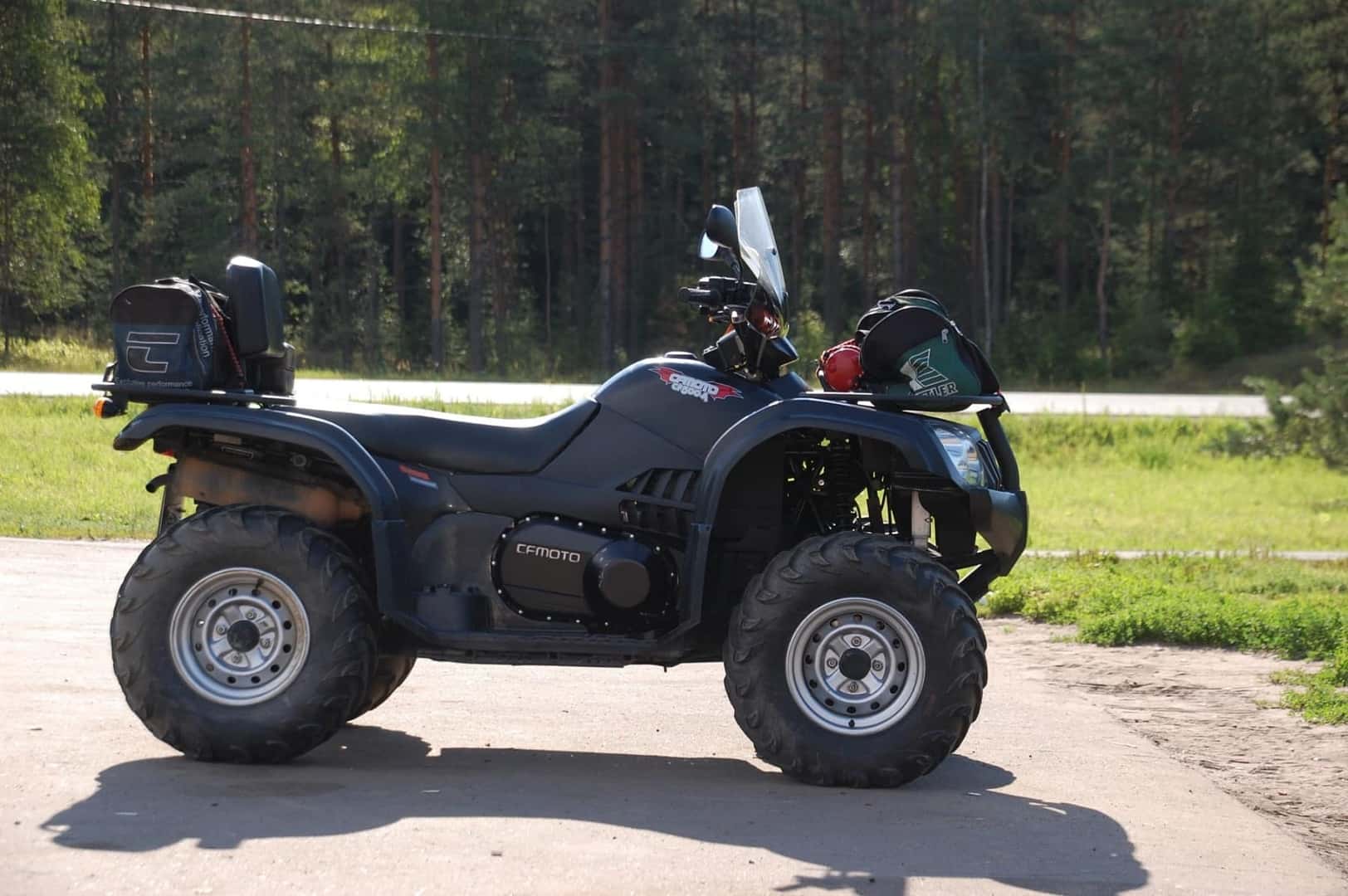 So, you've always wanted to purchase an ATV, but you've just never been able to justify the pricing.
Or, maybe you're already the proud owner of one and looking to add to your collection.
Regardless of the situation, your search for the right pricing has brought you to the options of buying a used ATV model.
Although a great option, buying a used ATV should be a carefully thought-out process.
Here are a few things to decide on before getting the used ATV you've always wanted.
Eyes on the Prize!
Even though you have a budget you're looking to stay within; you need to know which models are the ones you're interested in.
While you've undoubtedly had your eyes on a few models when they pass by, that's not enough to go by during your search.
It's time to do your due diligence by researching online to find the best ATVs for your intended use.
What size do you need? Will you be using it for trails, hauling, or both? Which brands are the most reliable?
All just a few of the questions you should have answered through your online research.
Compile a List
After you've done your research, it's time to compile a list based on what you've found.
Writing down a few of the models and brands that you're eyeing can help you stay focused during your search.
Ultimately, your budget will have to line up with the models you're interested in (and vice versa).
This gives you a "checklist" of sorts to filter out options and reduce it down to the last two or three that check all the right boxes.
Check Local ATV Dealers
Anytime you're looking to purchase a used ATV, opt to purchase from an ATV dealer with experience.
No matter how attractive the price may be on the ATV someone is listing on Craigslist, remember that you're seeking coverage in the form of a warranty.
This will also help you learn more about the specific models that you're looking at through someone with experience and knowledge of it.
Ask Questions
Whether this is your first time purchasing an ATV or not, be sure to have prepared a list of questions for the seller.
How long have they owned the ATV you're looking at?
Where's the history facts and records on the specific ATV?
What was the seller's typical use of the ATV, and how often did they use it?
The answer to these types of questions will give you an idea of how well-kept the ATV has been.
Observe the ATV's Oil
While you're visiting the ATV in-person, give it an in-depth eye test to understand the condition it's been kept in.
Ask the seller to check the oil for any debris or dirt that's been collecting in it during rides.
Any seller can clean the outside of the ATV before you arrive to see it, but the inside will tell you more about its condition.
Ask to Check the Coolant
ATV engines go through a lot of wear and tear during their use. From offroading to hauling heavyweight around the backyard, the engine is often forced to work overtime.
That's why it's important to ask the seller to see the coolant of the ATV you're looking to buy.
Just like the oil, make sure the coolant looks clean; also, take the time to check the radiator hoses for any dents or bumps.
If both of those are in order, it generally means the engine is in good shape!
Check the Customizations
Also, take this time to ask the seller if there were any customizations or modifications they've added on to the ATV during their time with it.
Simple add ons can affect how the ATV runs and your overall riding experience.
Whatever customizations were made, check or ask for the model of the features that were added on, so that you can research the brand.
Take It for a Test Drive!
Even after the hours of research and filtering down you've done, nothing will tell you more about the specific used ATV than a test drive.
Startup the engine and make sure everything runs smoothly. Make a few notes on how it rides as you drive it around (however short that maybe).
This is your opportunity to see what the experience is of owning it will be like, so make sure to focus upon the overall quality of the ATV during the ride.
Making the Purchase
Once you've found your dream ATV, inspected it, and taken it for a spin, it's time to finalize the deal!
Much like buying a car, you want to gather as much documentation during your purchase as possible.
Do they have a warranty attached to the ATV? Perfect, make sure to get that in some form of writing.
If you'd like to pay cash, they'll gladly accept it.
If you're looking for finance options, be sure to have them thoroughly explain the concept to you before signing the dotted line.
Find the Used ATVs of Your Dreams Today!
Now that you've read up on things to consider when you buy used ATVs, it's time to start your search!
Be sure to read this article on the comparison between 2-stroke and 4-stroke ATV engines.
That way, you'll have a better understanding of which one is the better choice for your needs.
For more inquiries, please reach out by phone at 855-534-7333.