Spring Boating Maintenance Checklist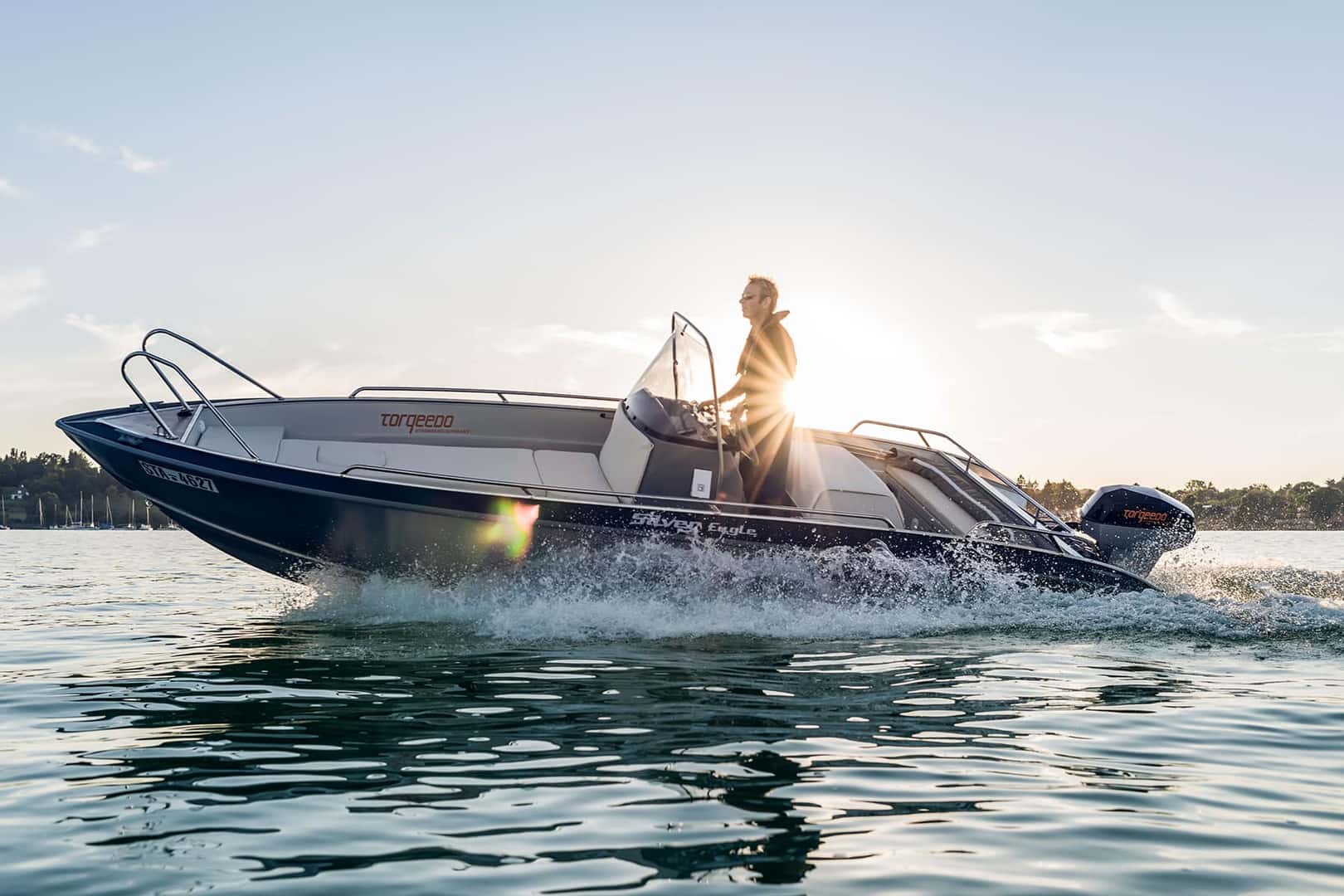 The past several months may have seemed longer and colder than ever before, but the good news is that spring is just around the corner! With signs of spring in the air and the snow receding, it's time to take your boat out of storage and put it back into the water.
Time to hit the water again!
All boaters look forward to the end of winter and taking their boat back out on the water again. And, just as you got your boat safe for storage throughout the winter, it will probably need a little work to get it ready yet for the warm summer months. If you winterized your boat when you put it away for storage, you probably saved yourself some spring boat prep time and possibly some headaches. If not, or if you want to make absolutely sure everything's in tip-top order, here's our guide to help you be sure that when your boat hits the water again. With these tips and this pre-launch checklist, you and your boat should be ready to have a safe and fun boating experience for the entire summer season.
Your Spring Checklist!
The first thing you should do to make your boat ready for the season when taking it out of storage is to make a complete visual inspection of the boat.  If there's been a canvas or tarp covering the boat, check to see if there are any tears or damage. Once the boat is uncovered, inspect every inch. Tighten up any screws or fittings and make sure they are properly lubricated. Look for any cracks that may have appeared in the hull or if there's damage to the paint that might have appeared over the winter.
If you see any dust or mildew or even small animals under the cover, take care of it at this time. An in-depth boat upholstery cleaning or washing down will get rid of any foreign debris before the summer boating season is in full swing.
Check the trailer
Your spring boat maintenance inspection should also include checking the trailer you'll be using to transport your boat to the dock or water's edge. Check that no damage to the wiring has occurred and that the turn signals and brake lights are working properly. One thing that is often neglected is the boat trailer wheel bearings, make sure you check your bearings in case they need to be repacked. Make sure all the supports are in proper working order and haven't suffered any damage while the trailer was in storage.
It's also a great time to clear and air out the onboard storage spaces on your boat. Those closed-off areas are likely to have a lot of built-up dust and mildew in them. They will also probably be full of items you left there last fall that have expired or that you have no more use for.
Inside your boat
Once you've finished checking the outside of your boat out, it's time to move on to your boat's mechanical and electrical systems.
If the boat has been in winter storage for more than just the winter season, you may need to change or charge batteries. If they are in good condition, clean off the battery terminals and all the electrical connections. Make sure that all the control cables, lights, pumps, gauges, cable ends, and the rest of the electrical system is working properly. If any bulbs have burned out, replace them. If there's rust or debris inside the bulb housings, use a wire brush to clean it out. Use baking soda or a rust inhibitor so you won't have problems with the running lights when you're far away from land.
Checking the engine
Next, make sure that your boat's engine is running correctly. Your engine is the heart of your boat, and if it's not operating correctly, you can be in serious trouble later on when you're out on the water.
If you didn't change the engine oil at the end of the previous season, then do it now. After you've run your boat all summer long, it's likely that water, acids, and other by-products have built up in the tank. By changing the oil, you'll prevent corrosion and excessive wear that can lead to loss of power, poor fuel economy, or even engine failure. Check all fluid levels and change the filter and transmission oil or the outboard's lower unit as well.
Check the fuel hoses and the entire fuel system if you're in doubt whether the fuel left over in your boat's tank may have become contaminated, don't take chances. Just drain it out and replace it with fresh fuel. The fuel in your boat will become contaminated when it interacts with water. If your tank has been sitting for three or more months and moisture collects inside due to condensation, the fuel needs to be replaced.
Check the bilge pump and flush the cooling system. Replace the antifreeze with the recommended ratio of water to coolant. Check the oil, spark plugs, all fluid levels including the power steering fluid, ventilation systems, fuel filter and don't forget the outboard's lower unit to make sure there won't be problems later on when the boat is in operation. Replace air and oil filters when necessary to ensure the boat's motor operates in the best condition possible.
Idle, look, & listen
Let the engine idle for a while and listen to how it sounds. Check the oil pressure. If you notice any abnormal noises, it might be a good idea to take it to a professional mechanic. Check the power steering and rev the engine to be sure it is going to respond normally when you're out on the water. Check the steering controls and tighten all connections. Look carefully for any fuel leaks. Leaks can usually be easily spotted by looking closely and using your nose to locate problems.
Now is also a great time to check and make sure that your boat's safety gear is up-to-date regarding boat regulations and safety inspections. Boat safety is especially important, so check the expiration date on the life jackets or flotation devices, as well as any flares or fire extinguishers on board. Be sure that you're completely up-to-date on all the items you will be needing before going out on the water. Check and see if there's a boat maintenance checklist app on the web that you can download to make sure you aren't missing anything.
If everything seems to check out and feels normal, and you haven't forgotten to get your fishing license, you should be ready to go! Enjoy the upcoming summer season out on the water as often as you can. Smooth sailing!
Westshore Marine & Leisure
When you're looking for a new boat, remember that Westshore Marine & Leisure is one of the largest power sports dealers in Manitoba and the Prairies. We are one of Canada's only Tri-Line outboard motor dealers and specialize in Evinrude, Yamaha, and Mercury outboard motors.
Package this with Lund fishing boats, Bennington and Berkshire pontoon boats, and Thunderjet fishing boats, no matter what your brand or power preference is, we have you covered.
Get the boat and motor package you want at Westshore Marine & Leisure, centrally located just north of Winnipeg, Manitoba between the big lakes. We look forward to serving you soon!