Mercury vs. Yamaha: Which Outboard Should You Choose?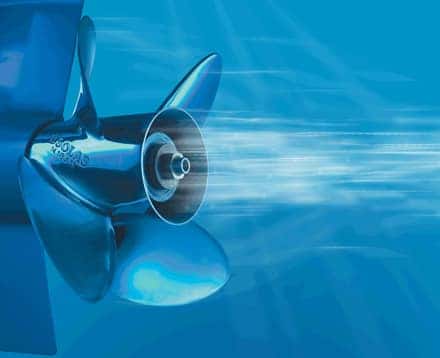 Having trouble deciding between Mercury and Yamaha outboards for sale? Here's a look at Mercury vs Yamaha outboards so you can decide which one is right for you without having to go to a boat show to find out.
When it comes to buying a new outboard motor for your boat, why not choose the motor that US Customs trust? Today US Customs agents in south Florida use four supercharged Mercury Verado outboard motors. That's 1,400 horsepower!
Ok back to reality, while that much horsepower is enticing, it's probably overkill and out of your budget. That's ok, instead, you could go with one or two quality outboards.
Now maybe you're a die-hard Yamaha fan, wondering if you're missing out by not going with the Mercury. Yamaha has proven that their outboard motors are a force to be reckoned with.
We are going to help you decide by doing an in-depth comparison of Mercury vs Yamaha. We are going to give you a little history of each company, and a guide for how to compare the two companies' motors.
Mercury Marine
Mercury originally started in 1939 when Carl Kiekhaefer bought an outboard motor company. He started out wanting to make magnetic separators to be used in the dairy industry.
Through the purchase, he ended up with 300 outboard motors. His employees fixed them up and sold them to Montgomery Ward. Ward ended up being so happy with the quality work that they ordered more.
Through the years the company has maintained as a staple in American culture as a go-to company for lightweight small motors. Today, their line includes outdoor motors ranging from 2.5 hp to 400 hp.
Yamaha Outboards
Yamaha began producing outboard motors in 1958 thanks to two engineers. It took 2 years of testing and tuning before Yamaha was ready to release their first model.
At the time, Yamaha was known for making musical instruments. This led many people to joke around that this was the reason the motor was so noisy.
This was the beginning of Yamaha's tradition of paying close attention to market research and customer feedback. Thanks to Yamaha paying attention, they have continually improved their motors to meet the needs and desires or their customers.
US Market
Yamaha outboard motors entered the US market in 1970. Thanks to the Enduro line, Yamaha was a success.
In 1984 the first 4 stroke motors hit the market, which made Yamaha an industry leader. Through consistent innovation and development, Yamaha has continued to develop their line of outboard motors.
Today, customers have their choice of 4 stroke motors from 2.5 to 425 horsepower motors.
Mercury vs Yamaha
Both Mercury and Yamaha have long histories of producing quality outboard motors. You can't really go wrong by choosing either, but you may find that one suits your needs slightly better than the other.
We are going to go over a few different factors that you should consider when making your decision.
Environmental Impact
Most outboard motors are not green, but newer motors have made great strides in becoming environmentally friendly. They have fewer emissions and much better fuel efficiency.
Mercury
While Mercury actively works to tweak and improve their motors, they don't offer electric options. They make every effort to provide high performance while still be clean running.
Yamaha
Currently, Yamaha offers a couple of electric motors. They are smaller and really only perform well on smaller boats operating in calm water.
Warranty
Pretty much all outboard motors these days come with a warranty. You need to pay attention to terms though as they can vary between the different brands.
You may also find that the warranties will be different based on what your intended purpose is for the motor.
Mercury
Mercury Outboards makes it easy to figure out what exactly is covered on your mercury outboard motor by providing a handy chart. These plans typically last 3 years at most, so they make extended warranties available. This will give you coverage for up to 8 years.
Mercury Warranty Coverage as of July 2018
Yamaha
When you first buy your motor, the dealer will fill out and register your purchase online. Then you will get sent a warranty card.
Your dealer manual will outline the specific terms and conditions for your motor. Don't worry about losing the card though, all you need is the PID number on the port side of your motor to get service.
Service and Maintenance
All outboard motors will need maintenance at some point. It is important to pick a motor that will make it easy for you to maintain and repair it.
Some motors have DIY kits available so that you can do most of the work yourself. This can make maintaining your outboard motor a breeze. If you are someone who is familiar with how motors work this is a good option for you.
You also need to think about where you will get your regular maintenance done. You need to have a local mechanic who is knowledgeable about the motor you buy so they can perform the work.
Mercury
Just this year Mercury partnered with Dealer Spike, an SaaS company that will help increase Mercury's presence in the market. Mercury dealers will be able to upgrade their service with custom high performing websites and top of the line services.
Yamaha
There are over 2,000 Yamaha service dealers to help provide you with quality service. This kind of coverage ensures that there is always a qualified professional nearby to assist.
Horsepower
We're sure you know by now that the more horsepower you have, the faster you can go. But that doesn't necessarily mean that you need the most horsepower you can buy.
You will find that most outboard motors are between 2.5 and 350 horsepower. The lower horsepower motors in the 2-4 range work well for small watercraft like canoes or kayaks.
Smaller fishing boats don't need to go super fast, but they tend to carry a lot of cargo in the way of coolers or equipment. You'll want a motor with horsepower in the range of 10-18 horsepower.
Medium fishing boats will need a bit more horsepower in the range of 20-35 horsepower. This should get you up and moving in the 5 to 30 mph range.
Large deck boats and pontoon boats need a lot more horsepower to move them through the water. These boats are large and carry a lot of people and belongings.
If you have an offshore boat, bass boat, or cabin boat then you will need the most amount of horsepower. You will be looking at the top end of the horsepower motors in the 150 to 300 range. This should get you up and moving at about 60 mph.
Mercury
Mercury has four different categories of outboard motors that range in horsepower from 2.5 to 400 horsepower. They are the Verado, Pro XS, FourStroke, SeaPro, and Jet.
Yamaha
Yamaha offers a wide range of motors from the smallest at 2.5 horsepower to the largest at 425 horsepower. They also offer jet drive and high thrust models.
Features
If you are looking at buying the latest in outboard motors, you will see that they now include a couple different smart features. Some motors now include GPS.
This is especially helpful for those new to boating or those who aren't familiar with the waters. The GPS can help you know where you are located to have a better understanding of the current depth and nearest land.
Mercury
The outboard motors from Mercury feature touches that make operation more pleasant. This would include cowling to dampen sound making for a quieter ride or the top cowl service door for easy oil checks.
Yamaha
When you buy a Yamaha outboard motor you'll have feature options such as the Helm Master SetPoint and touchscreen display. The Helm Master is a control system that lets you operate your boat with complete control and precision.
Accessories
Most people buy additional components when they buy their outboard motor. Look to see if the manufacturer offers these accessories separately so that you can buy them later on if you choose.
Charging kits are becoming a must-have as more people opt for buying an electric motor. You'll want to carry a charging kit with you so that you ensure you won't get stuck anywhere.
Propellers usually come with your motor, but you may have to buy one later on. This could happen in the event that your propeller becomes damaged.
Everyone needs a flush kit as it is required for you to keep your motor clean and running right. This should be a part of your regular maintenance.
Finally, the last accessory you'll want to consider is an engine cover. You will need one that is specifically made to fit your motor so that it can stay protected while not in use.
Mercury
Mercury makes it easy to find accessories and parts by offering both an online store, and a serial number lookup. You can buy everything from fuel care and lubricants to rigging accessories and paint products.
Yamaha
You will find a variety of accessories available from Yamaha. These include components like LCD displays, switch panels, controls, and gauges.
Choose Your Outboard Motor
When it comes to comparing Mercury vs Yamaha you will find that both companies are a great choice. It really comes down to a matter of preference.
Both companies have long histories of producing durable and quality outboard motors. Both companies offer a wide range of horsepower in their models ensuring that every boater can find what they need.
Both companies have extensive resources for owners offering everything from manuals, to parts, to accessories. They also have vast networks of service dealers to ensure that your outboard motor is always well maintained.
Let us help you choose the right outboard motor for your boat today.