How to Find the Best Small Outboard Motor Options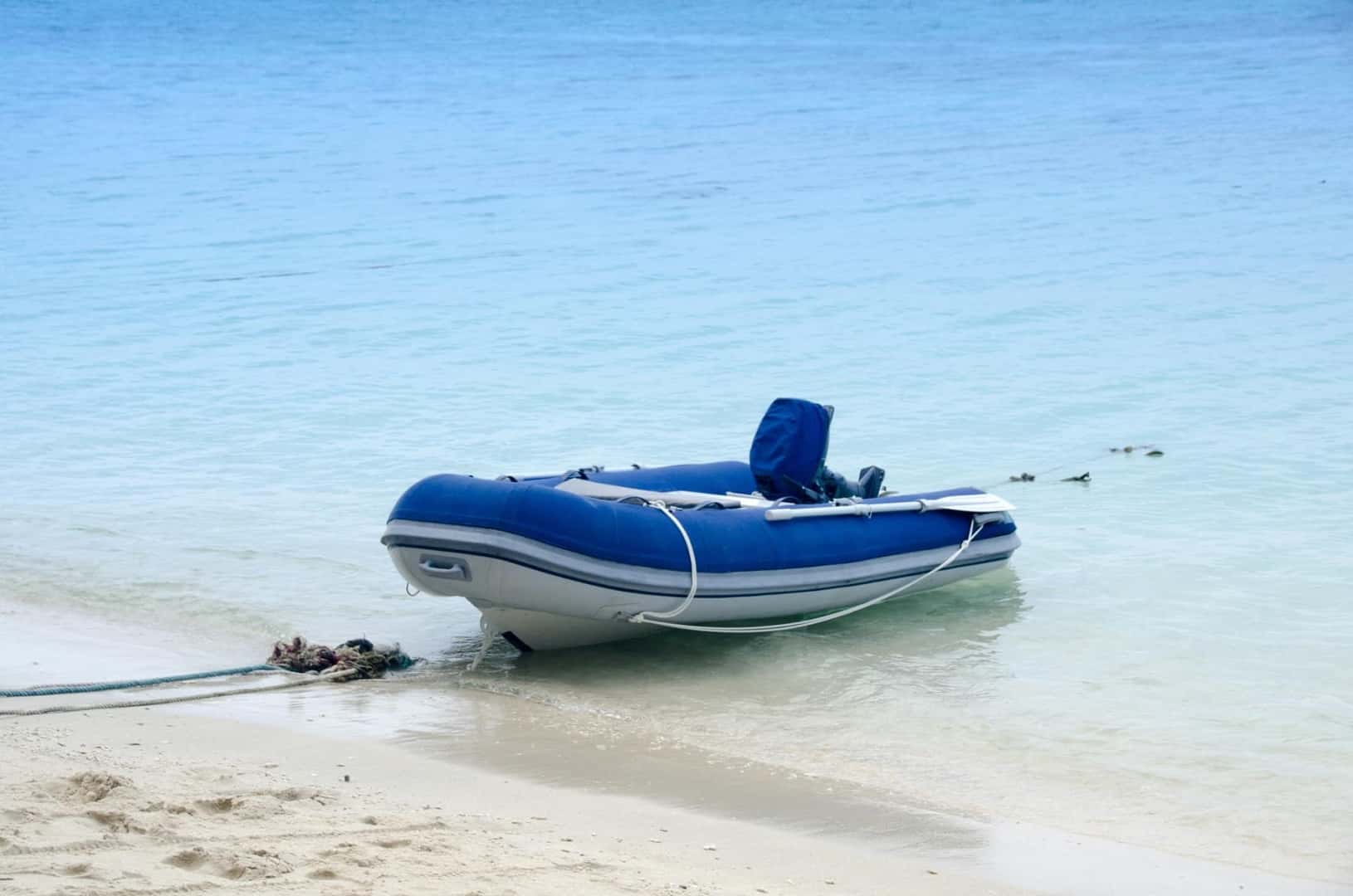 Did you know that there are almost 12 million recreational boats registered in the USA? Recreational boating is becoming more popular than ever before.
The majority of these boats are small craft for use by families and fishermen at the weekends.
If you have a boat and are looking to replace the engine, or you are looking to start in the small boat world, there are many options available.
If you want to know the best small outboard motor available, how can you find out?
Why not read our in-depth article below. You might just be inspired.
1. Sea Dog Water Sports Outbound Motor 2 Stroke
If you are looking for a good all-round traditional 2 stroke engine, this model is a good option. despite its lightweight construction, it packs significant power of up to 6 HP.
This much power in a lightweight frame makes it suitable for small craft, inflatables fishing boats or small dinghies. Another advantage of this outboard is its large fuel tank. It can hold up to 2.5 liters of fuel. This means that you can use this model for longer trips.
Another interesting feature is the 360 steering rotation. Instead of stopping the engine and switching to reverse, this engine has the ability to be rotated to a reverse position.
The shaft is a tad long at 26 inches, however, if it fits your boat this is an outstanding all-rounder.
2. Leadallway 4-Stroke HP Outboard Motor
If you are looking for an engine that can handle a range of weather conditions then this one is for you. It is claimed that it can start under any weather conditions.
It is a 4 stroke engine with 4 HP but can give impressive speed. At 20 pounds this is one of the lightest engines on our list. Despite its noticeable sound level, it is suitable for many small boats, inflatables, and dinghies.
It comes with an air-cooling system and a shaft of 15 inches. This means that it will fit most small boats today.
3. Leadallway 4-stroke T4.0HP Air Cooling Outboard Motor
If budget is a major factor in your considerations then this might be a great option for your needs. Not only does it come with a low starting price, but it also uses a very small amount of fuel. It is claimed that it will use as little a 0.08L per hour. Definitely one of the lowest on our list.
With a low fuel consumption rate and a large fuel tank (1.9L), whether a boat party or fishing trip, you will be set for any type of outing. This engine is suitable for use in either saltwater or freshwater conditions.
As a downside, this engine does not have a reverse gear. You will have to make use of the forward and neutral settings to maneuver the boat in the direction you want it to go.
4. Sea Dog Outboard Motor 2-Stroke 2.5 HP
Do you love water sports? The Sea Dog Outboard Motor 2 is a popular choice amongst light water sports enthusiasts. At 21 pounds, it can be fitted and used with a number of boat designs.
The engine is robust and built with materials that will resist corrosion. However, its lightweight design allows the user to remove and refit the engine easily.
This is a simple and hard-wearing engine that is also one of the most desired on the market.
5. Leadallway 4-Stroke 4HP Air Cooling Outboard Motor
LeadAllWay is a popular motor manufacturer because they use the latest technology in their designs. This means that they can guarantee an economical fuel consumption rate.
By the way, have you spent time considering your engine options and what the trade-in price might be for your current engine? This engine will continue to save money while you use it thanks to its maximum fuel consumption of 1.4HP per hour.
This engine has a maximum of 4HP and is cooled by an air cooling system. Its 17-inch shaft will fit most boats. As is often the case, the motor can be tilted to allow for use in shallow waters.
6. Hafiy 2/4 Stroke Heavy Duty Outboard Motor
If you see the advantages of both 2 and 4 stroke engines, then this engine may be the one you have been looking for. It has both. The 2 stroke produces 3.6 HP and is cooled by water, while the 4 stroke produces 4 HP.
This means that both of these engines have enough power to meet the most reasonable demands and more. The casing of the motor is made from durable cast aluminum. The motor has start-in-gear protection. This means that when the engine is in neutral, the propeller will not continue to rotate.
The motor has a fuel tank capacity of 1.2 liters and weighs only 21.6 pounds. It can be easily fitted to most boats and inflatables. It also features a propeller that can be rotated 360 degrees. This can make reversing a boat at speed easier.
It is true that this boat could have been fitted with a larger fuel tank. This would have been especially useful considering the large engine capacities.
Read to Kit Yourself out With the Best Small Outboard Motor?
Whether you are looking for the best small outboard motor or any other recreational vehicle part, it pays to do your research beforehand. If you are looking for the latest and most trustworthy guidance on these topics, then we are here to help!
We leverage our years of marine experience to help you to make the best choices regarding boating equipment. Why not contact us or follow our blog to see how we can help you today.