A Step by Step Guide to Learn How to Drive a Pontoon Boat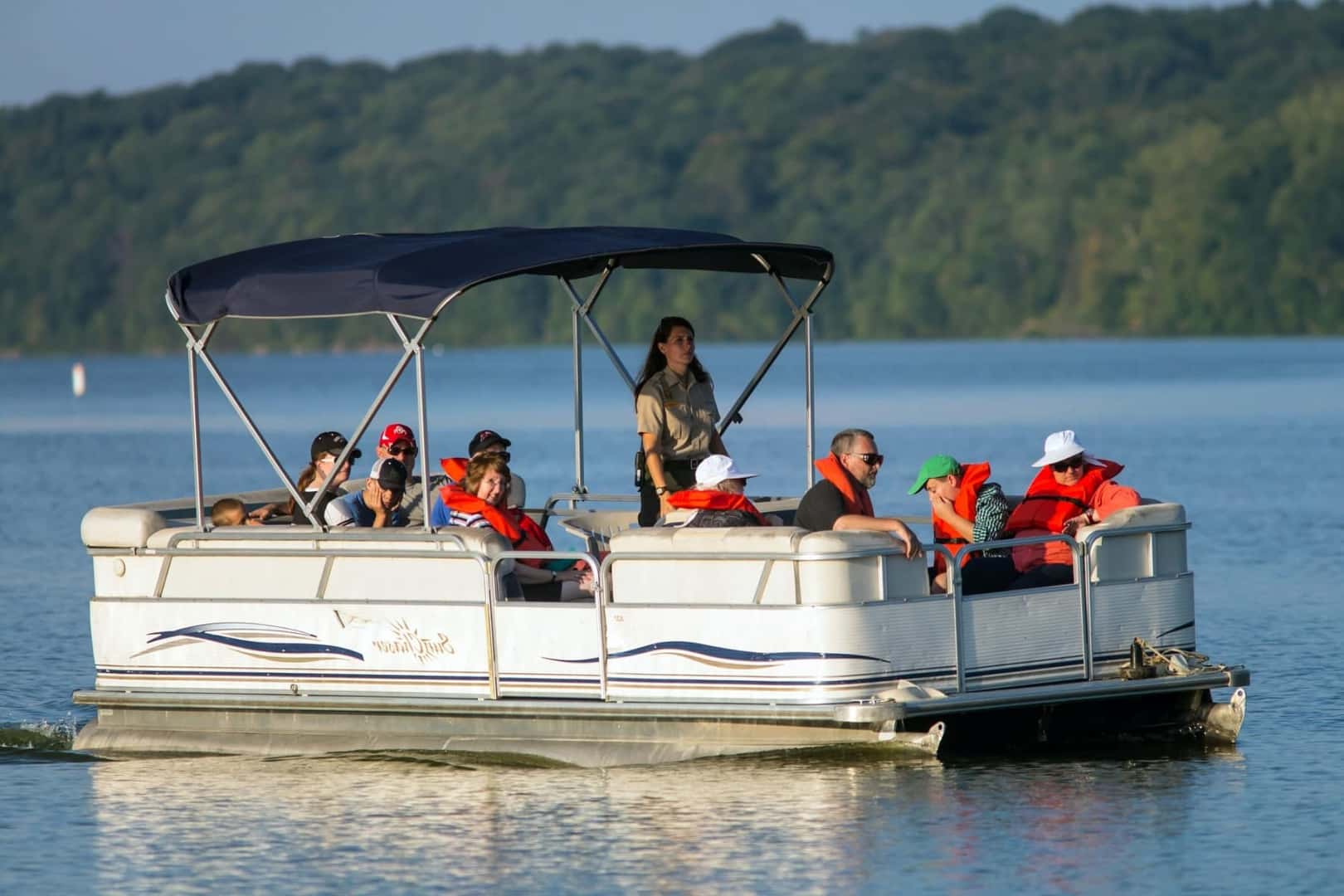 In 2018 nearly 60,000 pontoon boats were commercially sold, marking a noticeable increase from previous years. The convenience pontoon boats offer make them an attractive option for cruising through the waves.
From spending a day fishing or doing water sports, a pontoon's design is modest, but convenient. Compared to boats with deeper hulls, pontoon boats are easy to move around on and can easily accommodate large parties.
Driving a pontoon boat isn't much different from one with a standard v-hull, but it still takes experience. Keep reading to learn more about how to drive a pontoon boat and conquer the open water with ease.
Safety Checks
Before you set out into the water, ensure your pontoon boat is properly equipped with necessary safety supplies. No one is exempt from this, including the most seasoned boaters.
At a minimum, there should be at least one lifejacket for every person on board. Also, be aware of fuel levels if you're travelling a long distance. Your pontoon boat should also possess a radio, flares, and a fire extinguisher.
Whether there's a fire or you are caught in a storm in your boat, unforeseen dangers can quickly escalate out on the water.
Compared to most other boats, pontoons are at a slight disadvantage because their open space provides minimal storage compartments. Be mindful of items stored in open areas and tie them down if needed to prevent from falling off.
Starting the Engine
Once you're properly equipped and fueled, you can start your pontoon boat's engine. Make sure the battery is turned on, and the engine is at a proper trim level. This is how shallow or deep the motor is positioned, depending on how many feet of water you're in. You can adjust this using the switch on the boat's throttle.
Turn the key in the ignition to turn on the engine. Once started, remain in neutral and let the pontoon boat sit idle for a couple of minutes to warm up. This is especially important if it hasn't been used in a while.
Undocking
Check your surroundings before leaving land. As you untie from the dock to disembark, make sure all ropes and lines are inside the pontoon boat and not hanging off to the side or in the water. This could cause issues if they get caught in the engine.
Using the pontoon boat's throttle, you can either move ahead or in reverse by pushing forward or backwards. Take it slow and use the steering wheel in conjunction with the throttle as you move away from land.
Because of their larger and wider design pontoon boats carry a lot of momentum. Evenly space out passengers and equipment on board so that the pontoon boat maintains a steady balance and equilibrium.
Navigating the Water
Before increasing speed, make sure you're out of a slow no-wake zone. These are designated areas where all vessels must remain at a slow speed that causes no wake behind their engine. There should be signs notating this.
Once you're in an open area and feel comfortable, you can begin cruising at a faster speed. Don't rapidly push down on the throttle. Instead, gradually move it forward the same way you would accelerate a car merging onto an interstate.
Always keep one hand on the steering wheel with the other hand on the throttle. This allows you to stay in full control of the pontoon boat in the event you need to change direction or speed suddenly.
Watch out for your surrounding areas. Unlike the brake pedal of a car, it's impossible to bring a boat to a complete stop when travelling at high speeds. The friction of the water will carry it to an exaggerated, gliding halt.
Because of their large size, turning a pontoon boat can sometimes be challenging in tight areas. Allow yourself plenty of room when making a full turn. Give notice to all passengers before making any sharp changes in direction to ensure everyone's safety.
Regardless of your experience level, only operate a pontoon boat at a speed you're most comfortable with. Also, use caution when navigating in new or unfamiliar areas.
Docking
When the time comes for returning to land after a day of fun in the sun, you'll need to dock your pontoon boat properly. This isn't difficult, but does take focus and is best done if a passenger assists.
Slowly approach the dock without creating a wake. Gradually pull back on the throttle and put it into neutral when you're about 10 to 15 yards away. This distance may vary depending on water conditions or the dock's positioning.
Let the pontoon boat ride the momentum at a slow speed as it approaches. Put the throttle into reverse, but keep the speed as close to neutral as possible without flooring it backwards.
Have a passenger ready to grab hold of the dock and position the pontoon boat so you can tie and secure it back in place.
Aftercare and Maintenance
Once back on land, there are still required steps to keep your pontoon boat healthy and in a safe condition for future use.
Wash down the boat and remove all trash and debris. If you're in saltwater take extra time to spray all throughout the vessel and the pontoon boat's engine as salt can cause corrosion over time if not properly removed.
Understanding How to Drive a Pontoon Boat
Whether you're operating a sailboat or a cruise ship, safety always comes first when navigating on the open water. Driving a pontoon boat can be a relaxing experience, but still requires basic boating knowledge and safety awareness.
If you're new to boating or have limited experience, practice operating a smaller watercraft to become more comfortable as you work your way up to learning how to drive a pontoon boat.
Are you looking for the next step in your boating ventures? We have a large inventory of new and pre-owned vessels for all of your boating needs. Contact Westshore Marine & Leisure today to learn more!