Generator Buying Guide: How to Find a Model That Suits Your Needs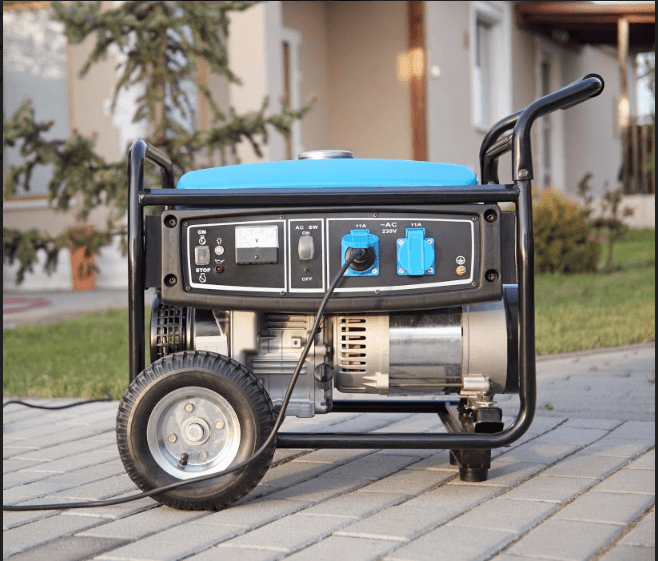 There are over 9 million homeowners in Canada. If you own a residence, your main goal should be putting the right safeguards. Properly preparing for things like natural disasters and power outages is a must.
One of the best investments you can make as a homeowner is in a functional and reliable generator. Whether you are going to use this generator to restore power during a storm or on a campground, taking your time to find the right one is essential.  Taking the time to look at an online generator buying guide is important when trying to narrow down the selection at your disposal.
Often times, working with a seasoned generator supplier is a good idea. These professionals can take information like your budget and what you will be using the generator for and help you find the best model.
Here are some of the things you need to consider when trying to buy the best generator on the market.
Figuring Out How Much Power You Need
Most people are surprised to learn just how many different generators there are on the market. The main thing you need to figure out before going to shop for a generator is what your power needs are.
If you are attempting to power a refrigerator with a generator, you will need a minimum of 600 watts of electricity. Things like sump pumps and portable heaters require up to 1,500 watts of power. The last thing you want to do is to get a generator that is too small to accommodate your power requirements.
The best way to avoid this mistake is by making a list of the things you will be powering with the generator. Once you have this list, you can present it to the professional helping you. They will be able to help you narrow down the selection of available generators with ease. Below will give you an idea.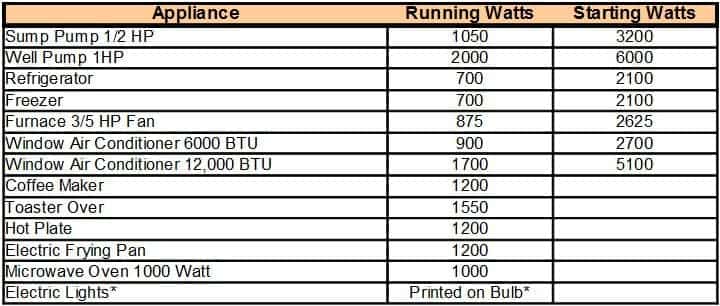 Picking the Right Type of Generator
Before you go out to shop for a generator, you need to figure out what type is best suited for your needs. A home standby generator is installed permanently and runs on either propane or natural gas. These types of generators are designed to immediately come on in the event of a power outage.
Often times, a home standby generator will be a bit costly, but they are definitely worth the money. If you live in an area that gets a lot of severe weather, a home standby generator can help you keep the lights on.
A Portable Generator
A portable generator is a good option for a person who does a lot of camping or only needs to power certain things in the event of an electricity outage. These types of generators run on gasoline and cost far less than home standby generators. In most cases, these generators will provide up to 8,500 watts of electricity.
An Inverter Generator
If you are looking for a generator that is quitter and more powerful than a portable generator, then an inverter generator is a great option. The engines in these types of generators are more complex than portable models, which is why they will cost a bit more. Often times, an inverter generator will be more efficient and will emit less harmful gases than a portable generator will.
Choosing the Right Generator Features
As you begin the process of looking for a generator, you will have a number of features to choose from. Instead of rushing through the generator feature selection process, you need to think long and hard about what you need.
The Automatic Start Feature
If you are in the market for a home standby generator, you need to think about getting one with an automatic start feature. This feature will allow you to get power restored immediately.
When a generator with automatic start senses the power has gone off, it will immediately kick on. This means you don't have to worry about going down and manually starting it in the event of a power outage.
If you are getting a portable generator, you should try to find one with an electric start feature. This feature helps you avoid the work and frustration of trying to pull-start the generator. An electric start model will have a battery and push-button start switch.
Choosing a Generator With Multiple Outlets
When taking a portable generator to a campsite, you will need all of the outlets you can get. The more outlets your generator has, the easier you will find it to power things like electronics and other vital equipment.
Ideally, you want to choose a generator that has four or more outlets installed. You need to realize that using all the plugins on your generator at once may reduce the amount of power it generates. This is why you need to only use one or two outlets at a time.
Choose a Generator With a Transfer Switch is Wise
If you are buying a generator to be used in your home, then getting one with a transfer switch is essential. A transfer switch will connect to the circuit panel in your home. This switch is designed to make using the generator safe and less stressful.
Once you have purchased a generator with a transfer switch, you need to working with a professional electrician to get it installed. Trying to do this work on your own can cause a number of crucial mistakes to occur.
Now That You Have Read Out Generator Buying Guide It's Time to Make a Purchase
The next step after reading out generator buying guide is beginning the search for a quality generator. Consulting with knowledgeable professionals is the best way to ensure this decision is made correctly. Once you pick out your future generator you should read our generator safety tips to avoid any costly or dangerous mistakes.

Are you looking for a durable and affordably priced generator? If so, contact us now to find out more about the products we have in stock.