9 Generator Safety Tips The Outdoorsman Must Know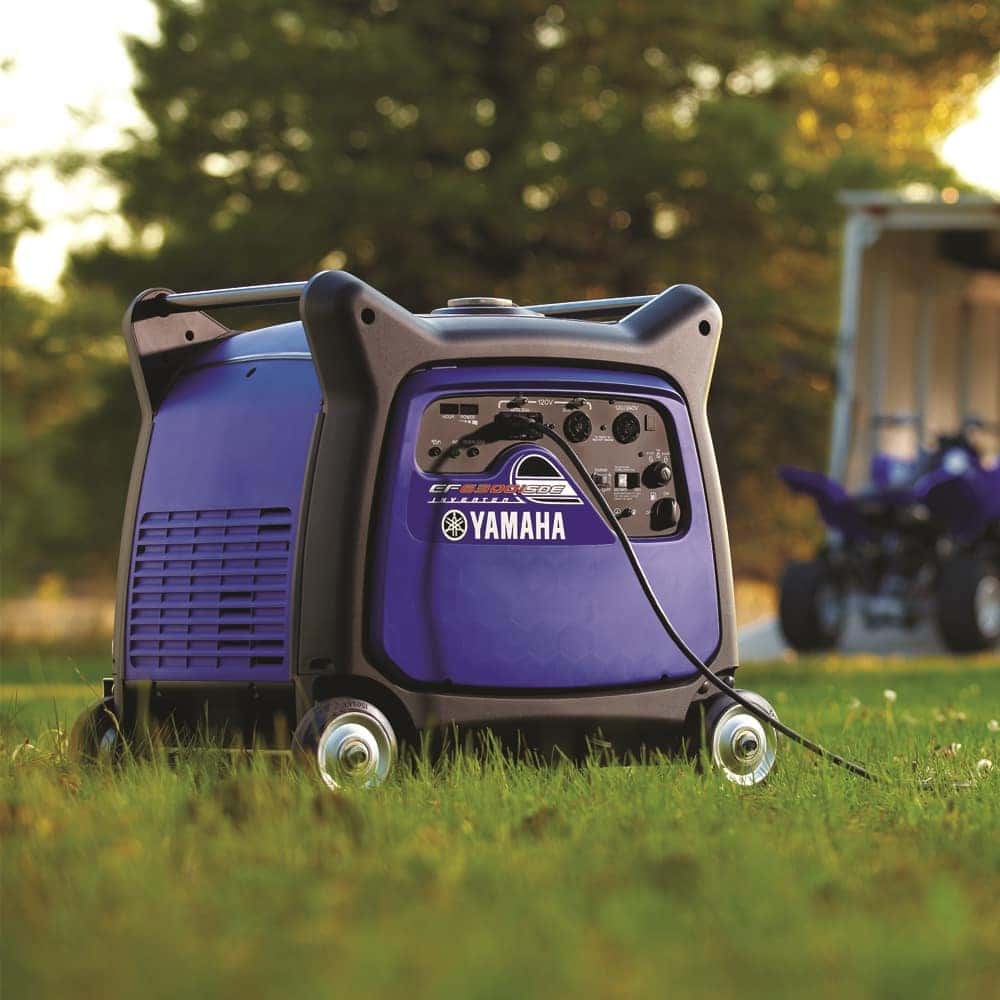 Generators were responsible for over 81 percent of all carbon monoxide-related deaths between the years 2004 and 2013. The fact is, careless or improper use of a portable generator can result in all types of safety hazards.
While carbon monoxide poisoning is the most prevalent injury that occurs, some of the others include fire, electric shock, and personal injury. You can alleviate these dangers and achieve a safer and more reliable performance by using the generator safety tips found here.
1. Read and Understand Included Safety Documentation
Before you begin using a portable generator, you need to ensure you read all the safety instructions included. Make sure anyone else using the generator reads the documentation too.
This is where you are going to find all the "do's and don'ts" related to the specific model and type of generator you are using. It's also a good idea to take note of all of the unit labels and warnings found in your manual and on the generator itself.
2. Keep Your Generator and the Nearby Area Clean
If you want to have the safest possible environment, you need to keep the generator itself and the surrounding area free from trash and debris. Some tips to help you do this include:
Remove any snow, ice or grease

Don't use the generator near standing water

Remove rags or other items that create a fire hazard

Clean up all oil or gas spills
By keeping things neat, you can use your generator safely and feel confident no adverse issues are going to occur.
3. Secure the Portable Generator If You Are Leaving It Unattended
It's important to prevent your generator from moving out of its proper position. If this happens, it can create a potentially hazardous situation.
If you aren't going to be around or nearby while the generator is on, make sure to:
Leave it on a flat surface to avoid movement

Lock the wheels if possible

Position the generator out of the way
If you are using your generator outside, at a campsite, or while participating in some other activity, you need to make sure to follow these tips. This is especially the case if there are other people nearby.
4. Be Careful with the Placement of the Cord
You should make sure that you don't run your generator power cord through main walkways. This could create a tripping hazard.
If the cords are in the way, they may be snagged or pulled out accidentally. This could cause damage to the generator outlet, or the cord itself.
It's also a good idea to move the generator as close to where it is being used as possible. This is going to help prevent cord-related accidents and injuries.
5. Be Aware of Moisture Issues
It's important to exercise caution if you are operating a generator close to standing water. If the standing water is exposed to electricity, anyone who is in the area is at risk of being shocked.
There's no question that water exposure can cause damage to the generator; however, if water seeps into unprotected extension cord ends or outlets, it may result in breakers tripping or short-circuiting.
6. Don't Overload the Outlets
Even though a splitter is going to let you plug in more equipment, they can result in additional electricity being used from the outlet than what is actually safe. This may cause outlets to overheat, blow fuses, short circuit, and cause damaged diodes.
If you have to use splitters, make sure you contact the manufacturer to find out what precautions need to be taken.
7. Refuel Your Generator Carefully
You can prevent the possibility of a fire while taking special precautions when you are refueling the generator or working around the fuel tanks.
Some tips to use include:
Avoid refueling when the engine is hot or running

Store fuel in the proper container

Keep fuel out of busy areas

Keep a fire extinguisher close by

Don't use an open flame or smoke near a gas can or generator
By using the tips here, you can avoid serious issues and injuries when using your portable generator.
8. Use a Generator in a Properly Ventilated Area
Exhaust fumes that come from a gas engine, like a portable generator, often contain carbon monoxide. This is an odorless, invisible, and possibly deadly gas.
This is why you should never operate your portable generator in an area that is not well-ventilated. This is also something that applies to generators that are rated as CARB compliant. Even though these are a bit safer, they still give off the dangerous exhaust fumes.
9. Have the Generator Serviced Regularly
If you want to ensure your generator works properly and efficiently, you need to make sure it is serviced on a regular basis. Be sure you don't do any work on your generator when you are fatigued, as this can lead to injury-causing mistakes.
If you aren't confident in doing electrical work or other repairs on your own, a better option is to hire the professionals for help. During your inspection, if you notice issues with certain parts or components, be sure to replace them right away.
Generator Safety Tips: Now You Know
By using the generator safety tips found here, you can ensure that no injuries or accidents will occur. Being properly informed means you will use this type of equipment safely.
If you are ready to purchase a new portable generator, then check out our selection. We offer a wide array of affordable options that will give you the power you need, regardless of how you plan to use it.