Bennington Pontoons vs. Premier Pontoons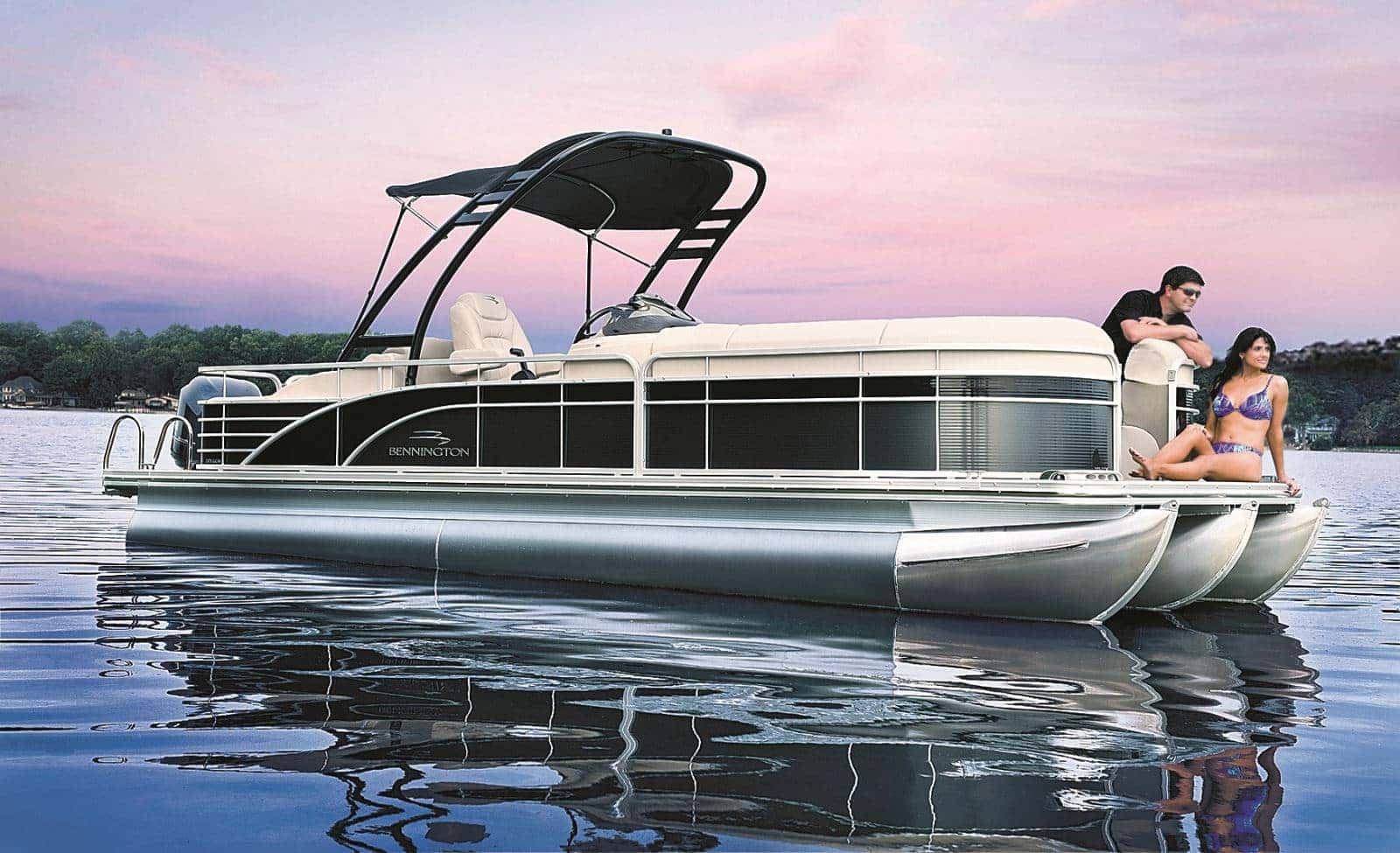 Bennington Pontoons vs. Premier Pontoons – Who Wins The Competition?
Now that the season for watercraft sports and activities is coming, you may be interested in having a pontoon or two to enjoy with your friends and family. Having your own boat or pontoon is not just a great experience, but also an extremely convenient one. Although the initial cost may be higher than if you're just going to rent it, the investment on this watercraft will definitely pay off over time.
Buying a Pontoon for Personal Use
During this season, many people become interested in purchasing a pontoon of their own. However, they don't know the first thing about quality pontoons. They also don't know the best brands to approach if they want a functional and long-lasting watercraft like a pontoon.
If you are among those people, you have come to the right place. Here at Westshore Marine & Leisure, we know the best brands and best deals when it comes to a watercraft like a pontoon. Read through our product buying guide know to know more.
Comparing Bennington Pontoons against Premier Pontoons
If you think of pontoons, two main brands will definitely come to mind: Premier pontoons and Bennington pontoons. These are some of the best watercraft brands in the United States, and they have provided high-quality pontoons across the country for years.
While you can safely choose among any of their pontoons without question, there are some differences between Bennington pontoons and Premier pontoons that you might be interested at. Here are some key variances between boats from Bennington pontoons and Premier pontoons:
Premier pontoons offer a 7-year comprehensive warranty for their pontoons. They also offer a limited lifetime warranty on their rotocast furniture frames, decks, Bimini brackets and frames, rails, tube welds, and gates. They provide a 7-year warranty on furniture fabrics and a decade-worth of warranty on luxury-woven vinyl flooring.
Bennington pontoon, however, offers a much more jam-packed warranty package. They provide a lifetime structural warranty, a lifetime deck warranty, a 10-year bow-to-stern warranty, and transferable warranty. Additionally, they do not hand-off pontoons under warranty to suppliers. Instead, they handle the issues on their own. Bennington doesn't pro-rate its boats. It also provides 100% retail shop labor rate to its dealers so your always front of the line priority service.
Both Bennington pontoons and Premier pontoons offer long-lasting warranties that would definitely serve you well for the years to come. However, there's a clear winner when it comes to providing a longer list of warranties and benefits that come with their products.
Bennington takes pride in the structural integrity and quality of its products. They even developed their own THRU-BOLT™ technology to secure their hulls, providing a much more stable and calmer ride. To make their customers' ride even smoother, they also designed their M-deck brackets to be extruded and made their elevator bolted deck fanged for a solid ride.
They weld their aluminum construction to make their structures stronger and more durable, which is why manufacturing Bennington boats take longer than average, but its worth the wait. When it comes to furniture, they don't skimp on finer materials as well. Their ergonomic design on their boat furniture offers comfort and support that this watercraft activity requires. The material of Bennington boat furniture is also resistant to moisture and mildew.
While Bennington mainly focused on the structural design of its boats, both Premier and Bennington have a wide selection of designs to choose from.
When it comes to floor plans, Bennington and Premier pontoons offer relatively similar layouts. As they both have smaller pontoons and luxury pontoons, the size and spaces among all boats do vary. However, the spaciousness and placement of the boat furniture and special compartments are somewhat the same.
When selecting which floor plan is better, consider the overall design of the boat. Rest assured, however, that whichever you choose among the pontoon boats of Premier and Bennington, you will not be disappointed.
Both Bennington and Premier offer pontoon boats with different materials, build, and overall quality.
However, at the moment, the preferred boat brand by a majority of boating enthusiasts is Bennington. This is because they are clear about the details of their manufacturing and construction, and they offer incredible warranty packages to its boat owners. There are even cases of second-hand owners getting Bennington boats fixed beyond warranty dates, which means that Bennington does get behind the boats they produce.
This is not to say that Premier does not offer quality services as well. However, Bennington covers more of the market share because of its overall quality manufacturing and customer service. For every pontoon boat a competitor sells, Bennington sells 5 pontoons which speaks volumes about the quality and service you receive.
Purchase your new Bennington with Westshore Marine & Leisure
Now that you have read our Bennington versus Premier review, you might be even more excited to buy your own pontoon boat. It isn't easy making a choice between the two as they both offer special manufacturing qualities unique to their brands. However, you can gain more insights about these two brands when you approach a company that knows watercraft well like Westshore Marine & Leisure.
What are you waiting for? Let an experienced and well-connected reputable company like Westshore Marine & Leisure help you find your new pontoon boat. Contact us now to know more about the differences additional benefits of owning a Bennington Pontoon boat!