The Beginner's Guide to Summer Snowmobile Storage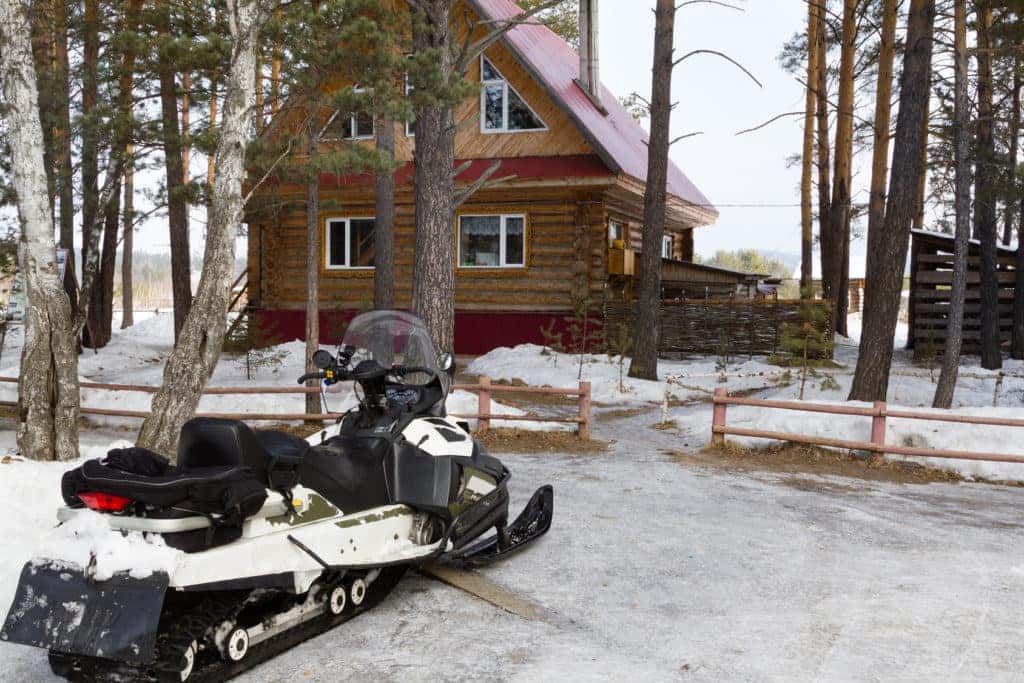 The Beginner's Guide to Summer Snowmobile Storage
For many people, the arrival of warm weather is a welcome sight. But for those who love to get out and ride on their snowmobiles, it may be a bittersweet time. 
In the U.S. and Canada alone, there are over 100,000 snowmobiles sold, and there are nearly 2 million registered snowmobiles in the two countries. It's clear that people love their snowmobiles, but unfortunately, we can't all ride them year-round.
Most snowmobile storage happens around this time of year as the weather begins to heat up, and the last of the snow melts away. It's a reasonably straightforward process, and storing it the right way can save you money and extend your sled's life.
If you've only recently bought your snowmobile, then you may be wondering what to do with it this summer. What are the cardinal rules of snowmobile storage? 
It doesn't matter if you own, leasing or financing your snowmobile, you're responsible for it and storing your snowmobile improperly can damage it. Read on to learn more about how you should be storing your snowmobile this summer.
Snowmobile Storage Tips
1. Clean It Off
The chances are that your snowmobile has taken on some mud and grime as the weather warms up and the snow begins to melt. But that grime isn't harmless, and it can corrode parts of your frame if you aren't careful. 
Salt and dirt are the last things you want to sit on your snowmobile all summer. Grab a hose, a brush, and a sponge, and get to work before you put your snowmobile away.
Use warm, soapy water to clean the hood, seat, nose pan and tunnel. Take your time and get it all, then apply some wax to repel dirt over the coming months.
Remember that your snowmobile storage will only keep your machine as clean as the cover you put on it, so make sure you wash that as well. Most shelters will be able to go directly into the washing machine.
2. Use Fuel Stabilizer
Don't just drain your gas tank. Most snowmobiles nowadays are fuel injected, which means that the system relies on the presence of fuel to remain lubricated. Taking away that fuel essentially deprives the engine of what it needs to stay protected.
Not to mention that this can cause water to condensate on the inside of the tank, and that will create plenty of issues that you don't want to deal with.
Instead, pour fuel stabilizer into the tank to help prevent the breakdown of the gasoline, and it will also help prevent the condensation we just mentioned. 
Some people advocate for keeping the tank completely full of gas and stabilizer, others for filling it less than halfway, and then pouring in new gas at the start of a new season.
Either way, make sure you run the sled with the stabilized fuel in it for a few minutes before putting it away for good. This will move the stabilized fuel through the engine and help protect it during the summer months. 
3. Lube It Up
It's a good idea to keep any moving parts lubricated over the summer to protect them. You should lube fittings on the suspension and steering systems, as well as grease any other lube points that you normally would during the winter. 
Spray other metal surfaces on your snowmobile with WD-40 to help protect them, but remember not to spray the clutches. 
4. Fog the Engine
Fogging your engine is an excellent way to help protect your sled's engine from corrosion, and you should do it before any snowmobile storage. Fogging the engine displaces moisture and adds extra lubricant to your engine, helping preserve it from corrosion over the summer.
You'll have to remove the airbox and foam to gain access to the carburetors or throttle bodies. While the engine is running, spray the fogging oil into each intake, alternating until the engine sputters out or a thick white cloud comes out of the exhaust. 
The white cloud is why it's known as "fogging the engine." You should be able to pick up the fogging oil at most auto parts stores. 
Alternatively, if your snowmobile is oil injected, you can hold open the oil pump cable and run the engine for ten minutes. That will pump a thick oil mixture into the engine and protect it in a similar manner. 
After the engine has been fogged and the fuel has been stabilized, you can drain the carburetors using the drain on the float bowl. 
5. Reduce the Tension
No one likes unnecessary tension. It's true in a room full of people, and it's certainly true for your sled's track during the summer. Reduce the tension on the track to keep it from stretching or cracking while you've got it stored over the summer.
You'll just have to remember when the first big snow comes that you still need to tighten the track back up.
And summer is a great time to inspect your track for signs of wear and tear that may signal you should replace it for the coming winter. Fine cracks in the rubber, several missing track clips, or missing lugs are all signs that you need to thoroughly inspect your track, and possibly start looking for a replacement.
6. Remove Your Battery
Some people don't do this, but it's a good idea to remove your battery and use a battery charger and maintainer to keep it at the optimal charge while it's not in use. Store it out of the sunlight in a controlled environment. 
Leaving your battery in your snowmobile all summer means you may have to deal with a dead battery when you attempt to start it. Using the battery charger and maintainer will keep your battery ready for you all summer and extend its overall life.
Just pop it back in, and you're ready to ride again. 
7. Remove Your Drive Belt
This will lengthen the life of the belt itself, and it will also take some pressure off your clutches. It also lessens the chance of any pesky condensation building up on those clutches. 
Remember that you're essentially unwinding and relaxing most of your sled when you put it into storage for the winter. Some parts are easy to forget about, so go over everything twice. 
8. High and Dry Snowmobile Storage
You've worked your tail off to make sure that every aspect of your sled is ready for summer snowmobile storage, so don't neglect the most important pieces–where and how you store your sled.
First and foremost, the snowmobile should be off the ground. Storing it on the floor, even in what seems like a dry area, allows moisture to climb it and begin corrosion. 
The rear end should be jacked up, and the springs should be unhooked while it's stored. This removes tension from the rear suspension, ensuring that it lasts longer.
Place the front end of the chassis on milk crates, wooden boxes, or some other sturdy support so that it can hang freely. This will also relieve tension and help make sure your sled is in tip-top shape come next winter. 
But remember that where you store it can make just as much difference as to how you store it. Snowmobile storage should ideally be in the driest place possible. 
Don't just throw a tarp over it and call it a day if you can help it. Instead, keep it inside a garage or shed, and use the soft cover that's built specifically for it.
A loose tarp will trap moisture underneath it, which is the last thing you want near your sled after all the work you've put in getting it ready for storage.
9. Block Off Holes
And by holes, we mean the exhaust, air intake and cooling holes. Why? Because those holes and small, warm spaces can tempt critters to make homes in them.
Acorns, insulation, twigs and bark can all come flying out when you start up your snowmobile for the first time after a long summer, and no one's going to be happy about that.
So block up the holes with a little steel wool, and you'll be able to keep your sled free of uninvited guests this summer. 
Now We Wait
Proper snowmobile storage is essential to the longevity of your sled. Taking the right precautions when you put it up for the summer will also save you time and frustration when you finally break it out for that first ride of the winter. 
No one wants to get fired up to ride, only to realize they have a massive problem with their sled that could have been prevented with the right snowmobile storage. 
So do yourself a favour and check things off the list as you finish them, then double-check it all thoroughly. You'll be glad you did when you see those first flakes drifting down from the sky next winter. 
And if you're looking for a new or used snowmobile, then come check out the inventory at Westshore Marine and Leisure. We have a great selection of new and preowned sleds.
One of them is bound to be perfect for you, so give us a call today!
49

Matching Vehicles

Found

MPG Disclaimer:

Based on model year EPA mileage ratings. Use for comparison purposes only. Your actual mileage will vary depending on how you drive and maintain your vehicle.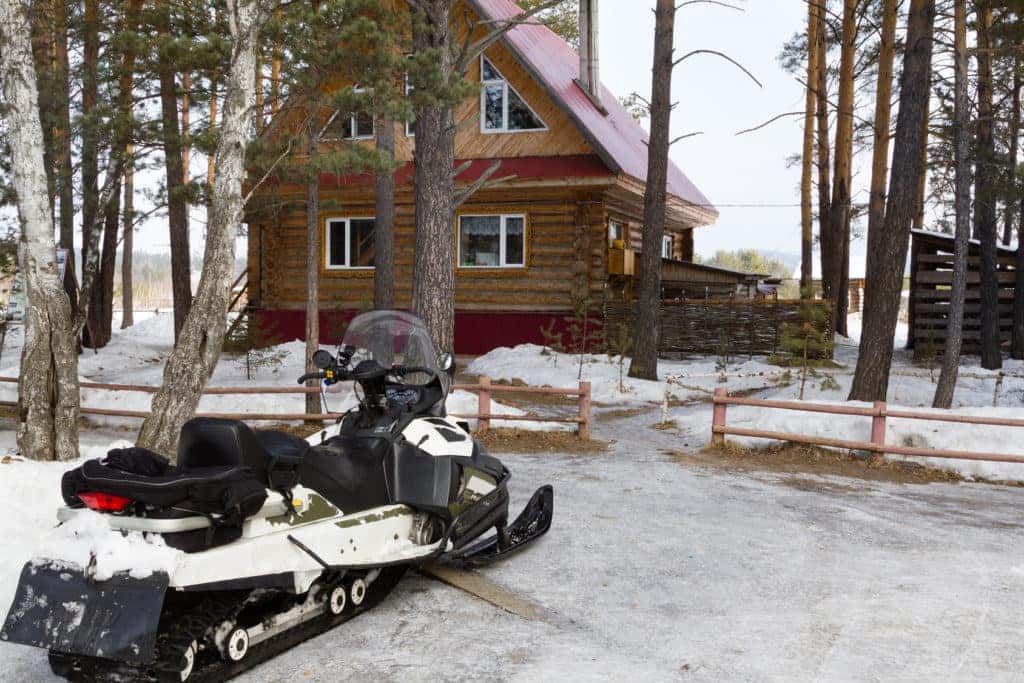 Disclaimer:
New vehicle pricing includes all offers and incentives. Tax, Title and Tags not included in vehicle prices shown and must be paid by the purchaser. While great effort is made to ensure the accuracy of the information on this site, errors do occur so please verify information with a customer service rep. This is easily done by calling us at 855-534-7333 or by visiting us at the dealership.
**With approved credit. Terms may vary. Monthly payments are only estimates derived from the vehicle price with a month term, % interest and % downpayment.