6 Considerations When Shopping for a Used Boat Trailer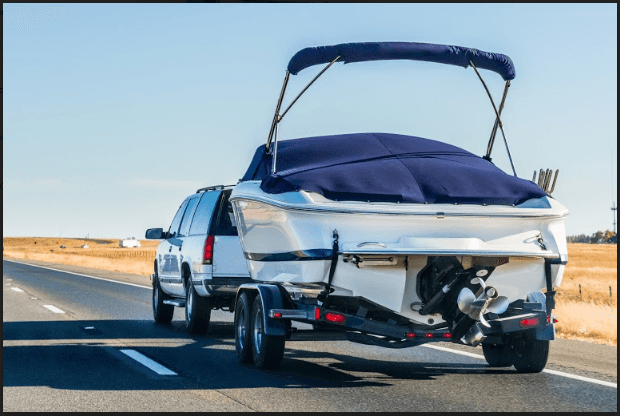 Recreational boating is at a ten year high with spending at $39 billion. This isn't for just new boats. Enthusiasts are buying used boats, engines, accessories, services, and new and used boat trailers. 
If you have a boat and don't live on the water, then a boat trailer is a must have. But buying a new trailer can get expensive. A great option is to buy a used trailer. 
Just like buying anything used though, there are certain things you need to look for. We've created this guide to help you buy a quality used trailer for your new boat. 
1. Know the Regulations 
Before you start shopping for a used trailer, you need to know what law may affect you. Not all trailers are built to the same specifications, and some might be illegal for your particular location. 
So educate yourself about the towing rules and regulations throughout Canada. You also need to check what brakes are required. 
Trying to retrofit brakes is an expensive venture. So if you need brakes on your trailer, this is one of the first things you should check. 
2. Check the Tire Diameter 
The size of the tires on your trailer matter. Drive for an hour at highway speed, and a 13-inch tire is going to spin 10,000 times more than a 15-inch tire. 
The more tire rotations, the more friction, and the more heat generated. Both friction and heat cause wear and tear to your trailer's components. That means more expensive maintenance costs and increased risk of problems. 
While you are looking at the tires, make sure that the seller has actual trailer tires on there. Trailer tires and car tires are not the same things. 
Trailer tires have thicker walls. This reduces sway and helps them support the extra weight. 
3. Read the Paperwork 
If there is missing or incorrect information for the trailer, then you'll run into problems at the DMV. You need the VIN to be legible and match the ownership paperwork. 
If you find a problem with the paperwork, do not buy the trailer. While it could be a simple mistake, it could also be a red flag of a dishonest seller. 
To save yourself a lot of headache and expense, have the seller fix any issues before you hand over any money. 
4. Inspect the Parts 
When you find a trailer that will suit your needs, go and take a look at it in person. You want to look for signs of aging and wear and tear.
Since the trailer is used, you can expect some wear. Excessive wear though is a red flag, and you won't want to buy it. 
Frame
Inspect the frame for corrosion and rust. Most trailers are going to be either galvanized steel or aluminum. Steel or painted steel is going to be expensive and heavy, but suitable for freshwater use. 
Aluminum is going to be lighter, and the smartest choice for saltwater use. They also have an attractive look to them.
Brakes 
If your trailer has brakes, they will be either electric or surge. Electric is nice because you can start braking the trailer before the vehicle. However, you don't want this style if you are going into saltwater. 
Surge brakes are best for saltwater trailers. They are more complex and require more maintenance than electric brakes. But they will be more reliable. 
Springs 
You have two options when it comes to springs, torsion, and leaf. For a smoother ride and low maintenance, torsion axles are the way to go. However, the maintenance on them can be a pain. 
Leaf springs are an excellent choice for smoothing out the ride on uneven roads. This is especially true if your trailer has multiple axles. Plus they are easier to repair. 
Wiring
If you live in a coastal area, and it is likely the trailer was launched into saltwater then looking at the wiring it a must. You want to see tinned-copper wiring. 
You also want to see heavy grommets and chafe protection anywhere where the wires enter or exit the trailer frame. You don't want to have to pay to replace the wiring, so make sure it's all in good condition. 
5. Look at the Capacity Plate 
Check the capacity plate to know what the axles capacity is for the trailer. Unfortunately, you probably won't be able to read this plate, or even find it. Used trailers tend to have worn capacity plates. 
You can still figure out the trailer's axle capacity. Start by measuring the axle diameter. 
1.75 inches: One ton 

2.375 inches: 3,500 pounds 

3 inches: 5,200-7,000 pounds 
Remember that the axles are also supporting the weight of the trailer. So you need to subtract the trailer's weight from the maximum amount of weight allowed. 
There are single and multiple axle trailers. Don't assume that you need multiple axles. Single axle trailers are going to cost less, require less maintenance, and be easier to move around manually. 
The advantage of multiple axles trailers is that it will track better on the road. They are also safer in the event of a blowout. 
6. Don't Buy the Cheapest 
Whatever you do, do not buy a used trailer solely based on price. Buying the cheapest trailer you can find puts you at risk for acquiring a broken trailer. Or you may end up with a trailer that doesn't work for your needs. 
You'll save money in the short run, but it will cost you more in the long run. 
Buy a Used Boat Trailer
Now that you know what to look for, you are ready to start looking for your next used boat trailer. Remember that you are looking at trailers that someone else has used, so you'll want to look at how they maintained it. 
Check the paperwork, know your state laws, and inspect the trailer parts. With a little due diligence, you can find a quality used trailer for an affordable price. 
Start shopping for a used boat trailer today.