Your Ultimate Guide to 2020 Polaris Snowmobiles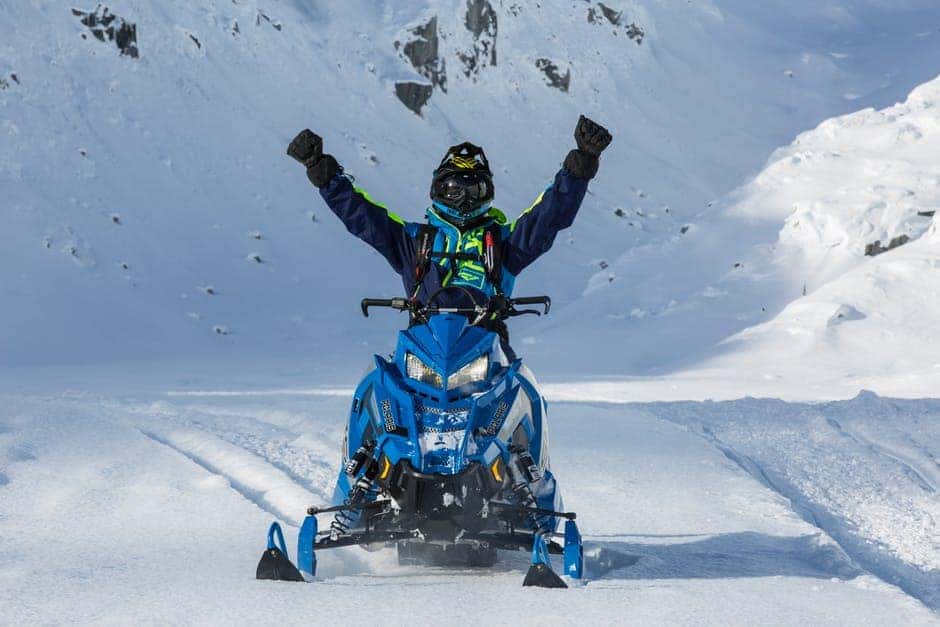 Polaris has been around since its founding in 1954. Famed around the world for it's All Terrain Vehicles, the company is even better known for snowmobiles. The father of snowmobiles, Edgar Hetteen, helped found Polaris.
Every generation Polaris continues to improve. The 2020 Polaris snowmobiles continue that proud tradition. With industry-leading power and control, these snowmobiles are powerful and fun to operate.
2020 Polaris Snowmobiles
Polaris produces industry-leading and benchmark lines. Their sleds have led the way for sixty years. All around the world, the name Polaris has become well known for trail sledding and off-trail wilderness adventure.
The snowmobile you choose will depend on what you intend to do with it. Polaris with the help of consumers and Polaris dealerships providing feedback produces several different lines that specialize in diverse terrain and conditions.
Before you purchase your snowmobile, decide what you will be doing with it most.
Mountain Snowmobiles
The most extreme, fun and sometimes scary place to operate your snowmobile is on a mountain. With steep slopes and a lot of up and downhill action, mountains can challenge the best rider.
In 2020, the Polaris RMK is the design line that is designed to tackle mountains. If you live in a steep hill country or plan to operate in any kind of mountains, this is the sled for you.
Designed to be the lightest and strongest possible, the 2020 RMK will get you up and down safely. The RMK is also designed to have power where it counts.
These sleds come with three different types of engines: the 600 and 800 Cleanfire and the 850 Patriot Engine. The RMK is known as the ultimate mountain sled you can buy.
Trail Sleds
Nothing beats the fun and joy of sledding down trails with power at your fingertips. The smooth speed and acceleration make trail sleds a joy to operate.
If you are operating mostly on trails, the 2020 Polaris Snowmobile line has you covered. The Indy and the Rush are the two models designed with trail sledding in mind.
These vehicles are built to be comfortable and durable. Sledding down a trail on your 2020 Polaris snowmobile will feel great and won't leave you sore and tired.
The Indy snowmobile is designed to negotiate trail conditions with speed and a smooth ride. You can add extra seating or storage to your sled quick and easy.
The Rush snowmobile line is all about performance. If you want to turn tight corners, beat your buddies to the end, and not bounce around, this is the ride for you.
Both lines come with the 600 and 800 Cleanfire and the 850 Patriot engines.
Off Trail
You might be the kind of person that likes to get out where not many people dare to go. If you want to make new trails for you and your friends to ride or see the unspoiled wilderness, Polaris has a line up for you.
The Voyageur line is designed for those who want to get out and experience the wilderness by going off-trail. These sleds have power and performance to be both fun and functional work vehicles.
If you are breaking trails or want to joyride around, these sleds are built to perform. If you have to journey into the wilderness for work, the Voyageur line will deliver accessories and capability to match.
Accessories are available to help you with hauling tools, equipment or people.
Voyageurs don't have a lot of frills, just good dependable engines that come in a 550 Fan or 600 Cleanfire. Agility and suspension means that you can get these snowmobiles where you need to go.
Crossovers
You may be surprised to know that crossover isn't just a term used for SUVs. The Titan and Switchback are designed with both off-trail and on-trail performance.
These sleds are built to be able to handle the rigours of work and play. They feature durable but lightweight construction. The efficient use of engine horsepower allows these sleds to shine.
Coming in with an 800 Cleanfire engine, the Titan is both fast and agile. With this power at your fingertips, you can negotiate even the toughest off-trail riding.
A smooth ride ensures that you will also be able to enjoy yourself on familiar trails. The Titan is considered the ultimate crossover for a reason.
The 2020 Polaris snowmobile Switchback is for on and off-trail riding. It is less agile and powerful than the Titan, but even more smooth and steady when sledding.
The Switchback is a perfect sled if you aren't sure whether you are going to need to go off-trail or not. You can feel safe knowing that this machine will do what it needs to for you to enjoy yourself and get home safely.
Work or Play
The 2020 Polaris snowmobiles are functional and fun. If you have to work outside in the winter and face challenging conditions, you will want to purchase a Polaris that is designed with your needs in mind.
If you want to joyride or race trails with your friends, get the trail model. What makes Polaris so great is that their sleds can do both.
The primary use of your snowmobile should determine what type you get. Talk to your dealer about what you want and need. They will be able to help you make an informed decision.
Owning a Polaris
The 2020 Polaris snowmobiles are as expensive as you want them to be. The prices vary by line and performance. You can get a basic snowmobile to haul food to your house or a racing sled to blow your friends away with.
Enjoying the great outdoors is what it is all about in the end. Don't let long winters and lots of snow keep you away from the outside. Breakthrough the barriers that sit in front of you today.
Whether you are sledding solo, with friends or teaching your family how to operate a sled, Polaris is the best choice for you. Westshore Marine & Leisure has a reputation for excellence and performance that goes back 60 years. We have what it takes to make your ride the best it can be, so contact us today.