Winter Boat Storage 101: How to Prepare Your Boat for Storage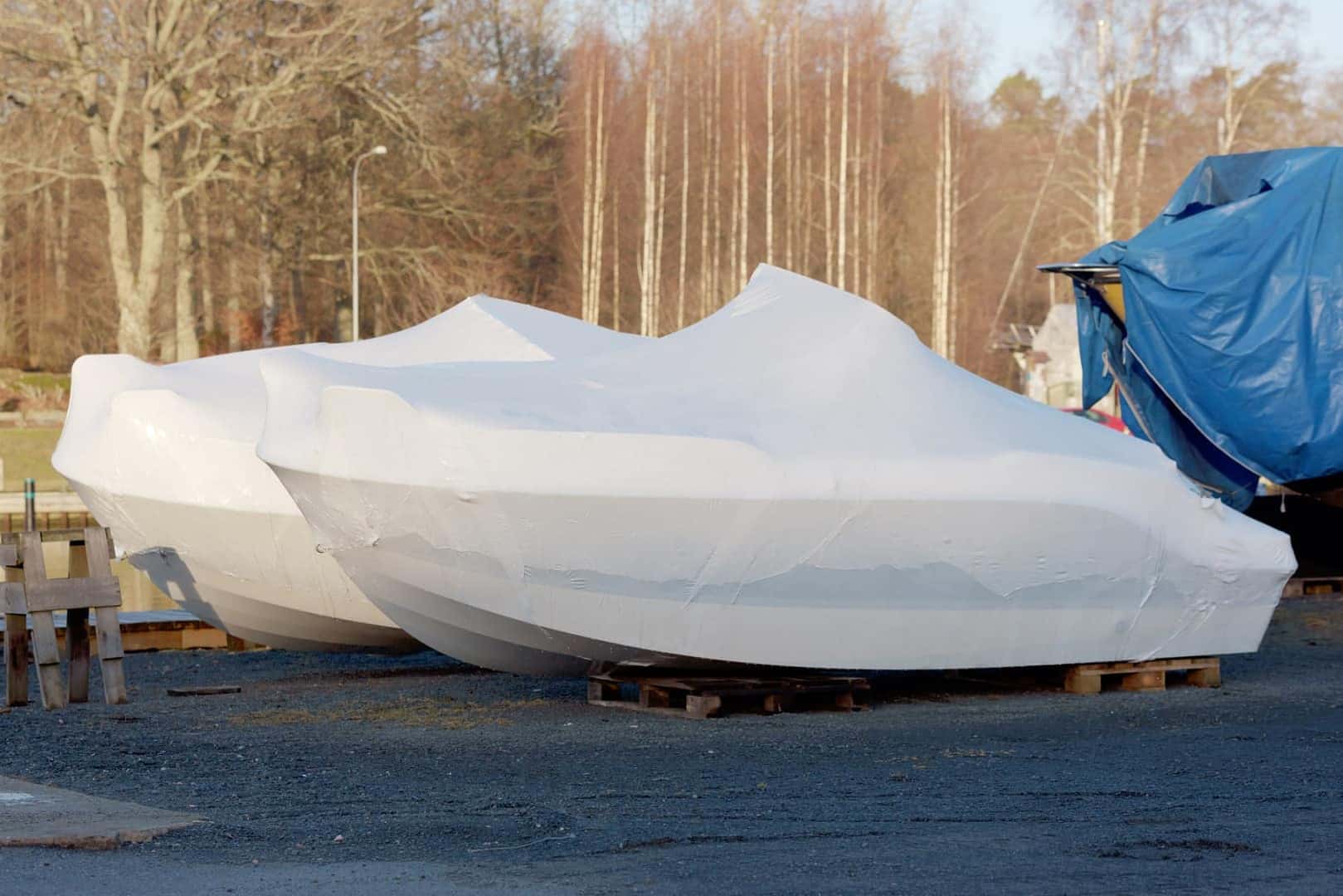 HOW TO PREPARE YOUR BOAT FOR STORAGE
If it's the first winter you've had to store a boat you're probably wondering exactly what you need to do to protect it.
It's not quite as simple as finding somewhere to moor it over the cold season. Winter boat storage takes preparation, so now's the time to get your vessel in order.
Storing your boat is easy when you know how. This quick guide helps you cover every important step for safe boat storage this winter.
Why is Winter Boat Storage Important?
Seawater and freshwater both freeze in low temperatures – and even if it's not solid ice, very cold water can damage your boat.
It's important to haul your vessel out of the water in cold periods to prevent ice or weather damage to the hull. Mooring your boat outside in winter also leaves it open to storms that could capsize or ruin it.
4 Tips to Protect Your Boat Outside in Winter
It's entirely possible to store your boat outside during winter months without finding a boat shed or storage facility for it. However, you'll need to take serious steps to make sure it remains safe and protected over the coldest months.
1. Haul It Away From Water
Haul your boat well away from water. Leaving it near a shoreline isn't going to protect it against high winds, water spray, and ice.
If you must leave it near to the lake or harbor, find the most sheltered area possible. Avoid parking your boat under trees on the lakeside, however: this becomes a huge hazard in high winds and falling branches could damage your boat.
2. Use Boat Wrap
Boat wrap is easy to find at your local hardware store and adds an extra layer of protection against the elements. Spend time wrapping your boat with care, from bottom to top, to make sure it's fully protected throughout the winter months.
As well as boat wrap, use a custom boat cover for your boat that fits snugly, especially over the top. This will prevent snow building up or rain collecting and turning to ice in the nooks and crannies – causing significant damage.
3. Secure Everything
Remove any personal belongings including electronic guidance systems that can be taken out. Take home and store anything that's not tied down as an integral part of the boat. This not only protects against theft but also prevents items from growing mold and mildew or being damaged in sub-zero temperatures.
Secure everything else on the boat to withstand high winds. Tie ropes, tarpaulins, and other items tight so they don't come loose in bad weather.
4. Drain All Internal Water
Don't forget about internal moisture! Drain your water tanks, ballast tanks, and fuel lines before you store your boat for the winter. Skipping this step risks the liquid becoming frozen – this causes cracks in the engine or even the hull.
You may also want to consider taking your boat for a service. While you've got it out of the water and stowed for winter, any repairs can be carried out with plenty of time to spare. A service will also check your engine parts and make sure your fluids are fully drained for winter storage.
How to Prepare for Indoor Boat Storage
If you're not comfortable leaving your boat outside in winter, you can find boat storage solutions. Here's how to choose the right one, and how to prepare your boat for storage.
Decide on Your Indoor Storage: Home or Rented Facility?
You may wish to keep your boat on your own property. Check the dimensions of your garage or shed to confirm it will accommodate your boat – including its trailer.
Keeping it at home is cheaper but a rented boat storage facility may be a better option overall. These facilities offer climate control and additional protection against theft, making the store a safe place for your boat.
If you opt for rented storage make sure you check the access requirements. Some facilities stack boats like you would see in a garage, which means you may not have instant access to your vessel.
Book a Full Service on Haul Out
When your boat is hauled out of the water it's a good time to check it over for damage and put it in for a full service.
Some boat storage facilities will offer this, or opt for a boat specialist offering a detailed winter service near to your location. The service will check that your engine is in order, your hull is in good repair, and your fluids are drained for storage.
If the service shows the need for repairs, winter is a good time to do this as the boat is out of action anyway. Ask your boat service engineer about repair lead times, dry dock costs, and storage requirements.
Remove Your Belongings
Always take all of your belongings out of your boat for indoor storage, even if you're keeping it at home or a secure facility.
Remove any loose items such as life vests, then clean and air them out before storing at home. This prevents your belongings from getting musty or rotting over the winter period.
Take any electronic items such as navigation systems, too. This prevents the theft of the items but also protects against accidental damage, too.
Use a Waterproof Cover
Even boats stored indoors will benefit from a waterproof cover. This will reduce dust ingress during the winter months, but also protect from any accidental roof leaks in the storage building.
A cover also provides an extra security element. When tied and secured tightly to the boat it's very difficult to remove items from the boat or steal the vessel itself without attracting attention.
Schedule Your Winter Boat Service Now
It doesn't matter whether you're planning indoor or outdoor winter boat storage: a service before you store is always a good plan.
Your service engineer will spot any potential issues in good time before you relaunch your boat in the springtime, as well as prepare your engine for winter storage.
Book your full service online today to get ahead of the winter rush!