Where To Go Off-Roading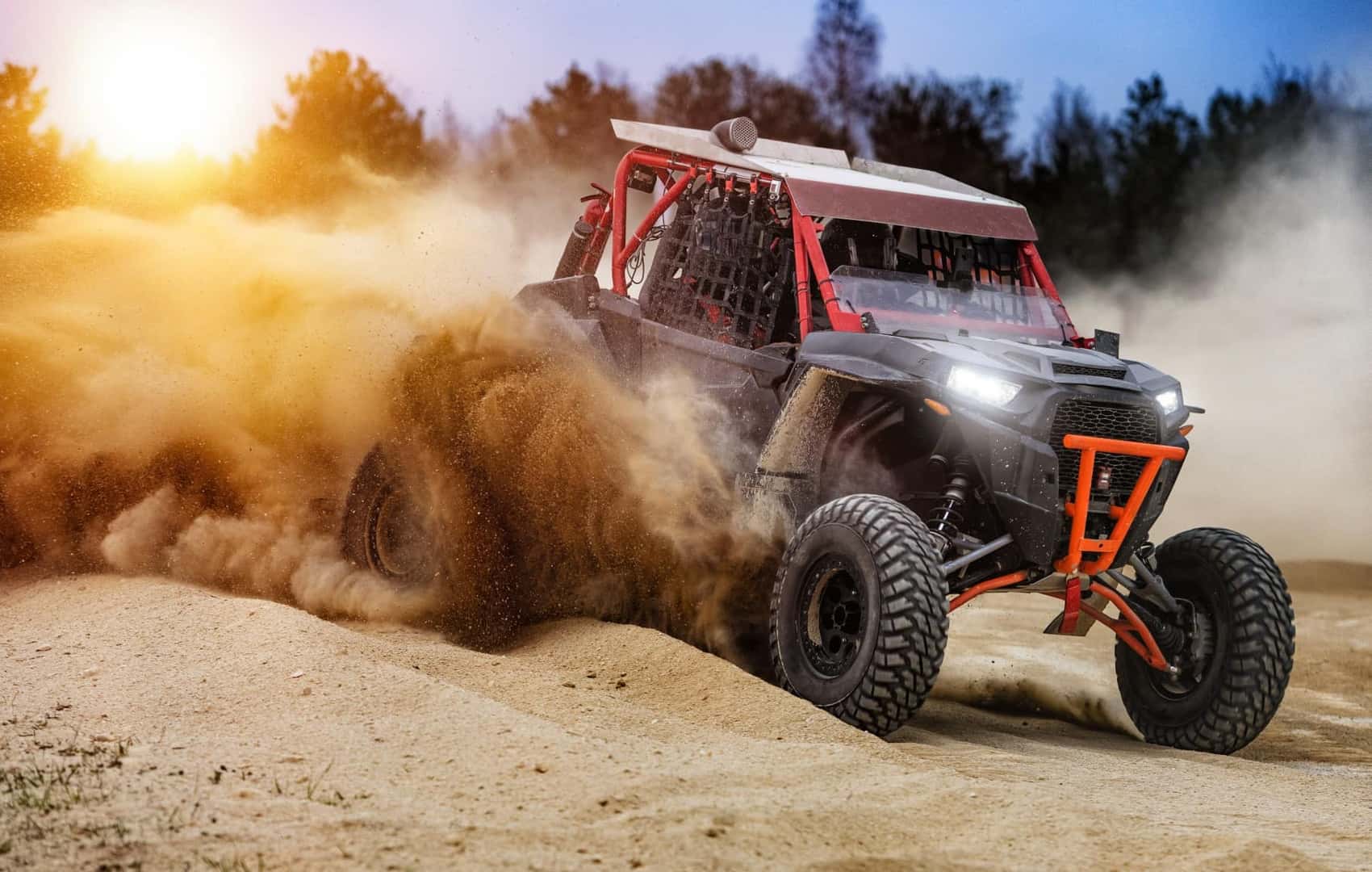 So, you've just purchased the off-roading vehicle of your dreams. Now that this hurdle is out of the way, you're probably wondering where to go off-roading.
It's time to head out on those dusty forgotten trails. But where are they?
Don't worry! We're here to help with a list of the best places that will suit any off-roading style. Whether you're looking to push your vehicle to the max, or simply explore the wilderness, we've got you covered!
This list will take you on a tour across the states and Canada to all the must-try destinations. Keep reading to find where the best off-roading locations are in North America!
Where to Go Off-Roading: Moab, Utah
With some of the most stunning scenery in the US, Moab simply should not be missed. Worn red sandstone makes incredible rock formations that look out of this world!
It's in a great location surrounded by grocery stores and restaurants in the near vicinity. Stock up on your supplies and then head for some camping and star-gazing. Be aware that temperatures at night can get very cold – so pack accordingly.
The sights are surely not to be missed, and Moab accepts all kinds of off-roading vehicles to explore them. From ATVs to biking to 4-Wheeling – heck even ballooning is an option here. Fishing, canyoneering, and rock art are sure to keep you amazed.
If you are looking for some tips to improve your off-road driving, check out our handy technique tips here!
Death Valley, California
If you're looking for a challenge with plenty of risk and reward, this is the place for you. As the name would suggest, Death Valley is the site of several disappearances and deaths over the decades due to the high temperatures. It frequently reaches over 120 degrees and temperatures of 130 degrees or more have been recorded.
But this shouldn't deter you. With over a million visitors a year, so long as you are prepared, you should have an incredible time.
See Death Valley in the best way possible through off-roading. That crazy cracked desert floor with the famous sailing stones are all yours for the viewing. One of the most fun options is to hunt down the many Star Wars filming locations in the valley.
Even if film sites don't interest you, there is so much more to do. With plenty of hiking, camping, and incredible views, Death Valley will keep you occupied. Plan your trip to Death Valley now!
Ocala National Forest, Florida
You're probably surprised to see Florida on the list. After all, it's pretty flat. But that doesn't mean you won't face some off-roading adventures!
This is definitely a different kind of off-roading experience, but it's worth your consideration. With tons of scrub and the largest amount of sand pine trees in the world, the scenery is certainly different.
For those craving wildlife and a change of pace, this forest is filled with trails that dip in and out of this subtropical oasis. Sandy terrain and 500 natural lakes and ponds will give you a different sort of challenge.
Consider timing your visit to line up with the annual Jeeptober Fest. Here you're sure to make friends and join in a community of dedicated off-roaders. There's even a dedicated Jeep trail for those with high-clearance SUVs!
Incredible camping, alligator encounters, and other activities abound in the Ocala National Forest. Be sure to check whether your vehicle will need a permit to go on some of the trails.
Thetford Mines, Quebec
Let's head back northeast to this popular and all-year accessible location. It may be known as the asbestos capital of the world (that's what they were mining) but you won't have to worry about that! You're just here for the stunning nature and scenery.
It's incredible how much of a fun off-roading experience this spot can be. Tons of rocks, hills, and often snow, make this a thrilling challenge with great rewards. The scenery is incredible, with dramatic vistas to take in all on your own.
There are frequent events and rallies to get excited about. Plenty of different trails will keep you occupied for days. There are a few camping options, but brush up on your French as you're in the heart of Quebec!
Grand Canyon, Arizona
Did you know you can off-road in one of the most famous places in the world? Take in the stunning canyon from any angle at the Grand Canyon National Park.
Drive your 4X4 down 3,000 feet to the bottom with the Diamond Creek road. High clearance is recommended, as this route is definitely an adventure. But the unparalleled views are worth the effort as you wind through streams and past waterfalls.
Camping at the bottom is on offer, as are rafting opportunities down the Colorado River. You're sure to see rare birds and wildlife on the way. Take the time to explore and see the Grand Canyon like few can!
Of course, being one of the top destinations for tourists, things tend to get booked rather quickly. It's best to plan your trip and make your bookings well ahead of time.
Imperial Sand Dunes, Arizona
This list wouldn't be complete without at least one trip to the desert. So, back to Arizona, we go! With the largest and deepest dunes in the US, you'll be seeing some extreme scenery.
So many amazing movies like Lawrence of Arabia have been shot here, so if you're a film geek, this is the destination for you. If not, the 40 miles of dunes and 120-degree weather will be an enjoyable challenge.
It's not the best idea in the summer months. But the rest of the year is popular with off-roaders who tend to view it as something of a Mecca. Head out and test your dune bashing skills!
Right next to Mexico, these dunes are easy to lose yourself in. Dune bowls, incredible sunsets, crazy peaks – it's like no other experience in the off-roading world. Consider vehicle camping to get that nighttime stargazing in.
Lanai, Hawaii
As an off-roader, you don't have to miss out on tropical locations. Have you ever dreamed of charging down the trail with the ocean at your side? The small island of Lanai has everything you could want.
This multi-day opportunity will see you trekking the unusual Pineapple Island. With hardly any roads, you're getting the real experience you've been hoping for.
Lanai is home to some fantastic scenes you won't get anywhere else. Shipwrecks, mountains, deserted villages, beaches, rare plants, petroglyphs – what more could you want in a destination?
But wait, there's more. The National Historic Landmark of Kaunolu fishing village is a perfect rest stop on your adventure. Sacred areas are on full display on a short trail.
To get all the best areas to head to, check out this handy guide to off-roading Lanai! If you are wanting to continue the adventure, head over to the nearby Molokai National Historic Park just one island over. There are plenty of off-roading opportunities there, too!
Chipmunk Creek to Mt. Cheam, British Colombia
Hit the rugged back-country because we're heading to Canada again! This time you're getting a much more advanced off-roading adventure and it's not recommended for those just starting out.
There are a few beginner options, but you won't be able to get the full experience. It's better to get your practice in elsewhere and then tackle these trails near Fraser Valley.
Other activities on the way are sure to keep you occupied. Camping, hiking Mt. Cheam, and a yearly off-road race that's been happening for over 70 years are just a few of the highlights.
It's frequently touted as one of the best off-roading options in Canada. Incredible mountain views await with options for different vehicles.
But be aware that the trails are only accessible from May to October. Big rocks, large ditches, streams, and more are all potential challenges you will get to face.
If you're disappointed that there are not winter options here, fear not. Why not give snowmobiles a try? Check out our list of the top 14 snowmobile trails in North America.
After Off-Roading North America: What Next?
Now your off-roading vehicle is caked in mud and bearing the scars of an incredible time. You've crisscrossed the states and Canada and know where to go off-roading for the best views and adventure.
You're probably wondering what you should do next. Here at Westshore, we are your one-stop-shop for all rentals and information about adventure vehicles. From motorcycles to pontoon boats, we are sure to keep you covered and informed.