Top Tips for Choosing the Best Electric Bike Dealership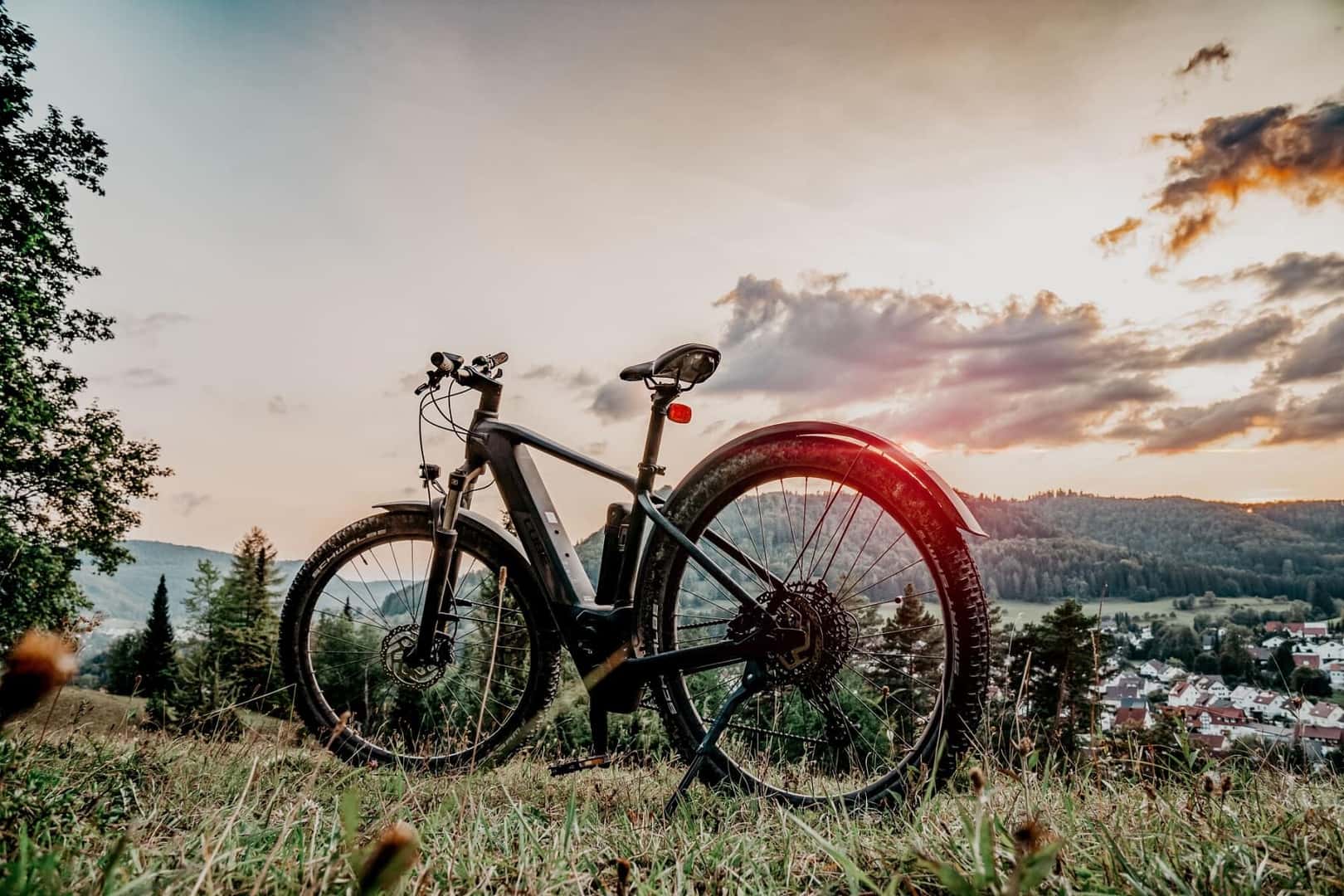 Top Tips for Choosing the Best Electric Bike Dealership
Are you considering buying an electric bike? Owning and riding an electric bike is not only fun, but it is also good for the environment and can help you lose weight. However, choosing an electric bike dealership can be a tough decision.
With so many dealers all over the country, it's easy to feel confused about where one should go. Differentiating between authentic and fraudulent dealerships is no easy feat for a new buyer.
Here are top tips on how to choose the best electric bike dealership while receiving excellent customer service:
Do Your Homework
Most people put off the idea of buying an e-bike because they aren't sure where to start. Do you want a pedal-assist, or do you want an electric bike?
There are several options, and it can be overwhelming for those that know little about bikes. That's why you must do as much research as possible before choosing a retailer.
Begin by searching online at different dealerships. Try to read plenty of reviews from other customers. Also, ask your friends and family members who may have purchased an e-bike recently.
The more info you gather, the better equipped you'll feel when making this critical decision.
How Long Has the Company Been Around?
Surprisingly, there are retailers selling e-bikes that haven't been in business very long. Also, they may not have much product knowledge to share with their customers.
It's vital to find a company that has been around for at least a few years. It should provide you with top-notch customer service and an expansive selection of products.
Is There a warranty?
An absolute must! This is one of the most important factors when choosing an electric bike dealership. It should be easy for you to get help if there's a problem down the road.
You want to make sure that whatever company you choose will resolve issues that come up within a reasonable amount of time. Ideally, it should be under warranty.
Be Suspicious of Informal Dealerships
Avoid taking your business to any place that doesn't look like an official dealership. Stay away from places that don't have the electric bike's make, model, and manufacturer advertised widely.
Instead, find a well-known dealer that uses their website or brick-and-mortar store to promote the electric bike you're looking for. These are usually better indicators of a quality dealership than anything else.
Beware of Dealerships With Serious Electrical Defects on Their E-bikes
If you come across an electrical bike dealership where every e-bike on their lot is defective in some way, turn around and walk away. Please don't do business with them, no matter how reasonable their prices are.
An electric bike should be reliable enough for beginners to use with no issues right out of the box.
Is There a Financing Option?
Many e-bike dealerships offer financing options to help make the price more manageable for customers. This is great because it takes away some risks that come with purchasing an expensive product.
A good dealer should work something out that works well with your budget and gives you peace of mind. This way, if anything breaks down, you won't be paying for it on your own. Yet, you must look out for the rates offered, payment terms, and the period before signing the financing deal.
Warranty on the Battery
You want a warranty on any battery, especially when it costs so much money. You don't want to spend extra money if the bike stops working correctly after a year or two.
A warranty from the manufacturer on the battery is an important feature that you should look for when choosing an electric bike. The performance of an e-bike largely depends on its battery power source.
Having an enormous battery will let you go farther, but charging can be problematic. This depends on how much power is left.
Many electric bike dealerships offer maintenance agreements. It lets you swap batteries when they die instead of paying the total price for another one.
What Is the Dealer Reputation?
The dealer's reputation matters as much as you think. This may seem like an obvious thing, but some people are in the dark about this.
An e-bike dealer whose reputation is above par will have fewer customer problems and higher sales. They'll care more about their customers' safety compared to someone who doesn't.
Is the Dealer Open to Questions?
You want someone willing to answer your questions and not just try to sell you as quickly as possible. A good dealer will be more than happy to help you understand your options and offer advice based on their experience.
If they're not doing this, it may be best to look elsewhere. Remember, you're making a significant investment here, and it's imperative that you feel comfortable with your choice.
What Kind of Support Do They Offer?
How much support can you expect after purchase? This is another critical factor because problems can arise even with the best bike.
You need assurance that you'll get help from someone who knows what they're doing. They should also provide you with a solution as quickly as possible if the bike develops technical issues.
Are There Hidden Costs? 
Beware of electric bike dealerships that only advertise the price of a bike but then try to charge you extra for shipping, taxes, and registration fees. Always ask ahead of time about all additional charges.
Ensure that what you're being offered matches what was advertised, so you don't find yourself in a sticky situation.
This can add up if it's not something that was made clear from the start. Here at Westshore Marine & Leisure, we sell our electric bikes for a single price. There are no hidden costs!
Can They Customize Deals Based on Your Needs?
A good dealer should offer you a variety of options or packages for your needs and wants. For example, if you prefer a particular colour or size frame, they should do this for you!
This is not something that every dealer will offer, but it's one thing that makes buying from an excellent company stand out from the rest.
Do They Offer Free or Low-cost Basic Maintenance?
Electric bike service departments are run by knowledgeable technicians who have years of experience with specific models. They can spot potential problems which might not be so apparent to the casual rider!
Make sure your local dealership offers this when you buy your e-bike. Get your bike in for a checkup at specified intervals. Always keep any paperwork related to these essential inspections.
Advantages of Buying an Electric Bike from Dealerships
With the only buying hype, most people prefer ordering goods over the internet instead of walking into shops. But did you know dealerships offer room for negotiations and give you physical evidence of what you're about to buy? Here are five benefits of buying from bike dealerships:
Savings 
If you were to buy your first electric bicycle online, you would be missing out on potential savings. Dealerships can offer their bikes at discounted prices by cutting out the middle man.
Not only will you save money on retail costs, but dealerships often provide additional benefits like free accessories, warranties, and guaranteed exchanges.
Convenience 
Having to wait for your electric bicycle is not something most people want to experience. When purchasing your bike from a dealership, they'll have it ready for immediate pick-up or delivery.
This means that you won't have to wait around; instead, you'll be able to maximize your time by using your new vehicle immediately.
Expert Guidance  
Electric bikes are not something you can put together on your own. Even if you're an experienced do-it-yourself kind of person, trying to assemble an electric bicycle incorrectly could make it malfunction or stop working altogether.
Simply walking into a bicycle shop and discussing your needs with an expert will ensure that your bike is assembled correctly and safely.
Warranty 
Most dealerships provide warranty options for extra protection and customer service for the electric bike's lifetime. The length and type of warranty often depend on how much you spent on the bike.
The additional warranties cover defects in workmanship, parts, and materials used during assembly. If your bike is not holding up to its manufacturer's warranty, you'll have backup to hold the dealer accountable.
Product Selection 
While electric bicycles might seem like something that can be bought anywhere, not all bikes are created equal.
Buying through a bike dealership gives you access to different models and makes than what you would see on an e-commerce website.
For instance, if you're looking for a child's first bike, kid-friendly options are made especially for smaller bodies. You might also find more high-end or vintage models at dealerships. These extra options make your search much easier!
Reasons Why You Should Engage a Bike Dealership Today
Whether you're buying an electric bike for the first time or not, there's a lot to gain when buying from new or used sport bike dealerships. Apart from test drives and negotiation opportunities, they provide expert guidance on your choice.
If you're looking for an affordable and quality e-bike, Westshore Marine & Leisure has you covered. We're not only the best bike dealership but we can also organize your bike financing. Talk to us now to get your dream electric bike.