Tips for Driving a Pontoon Boat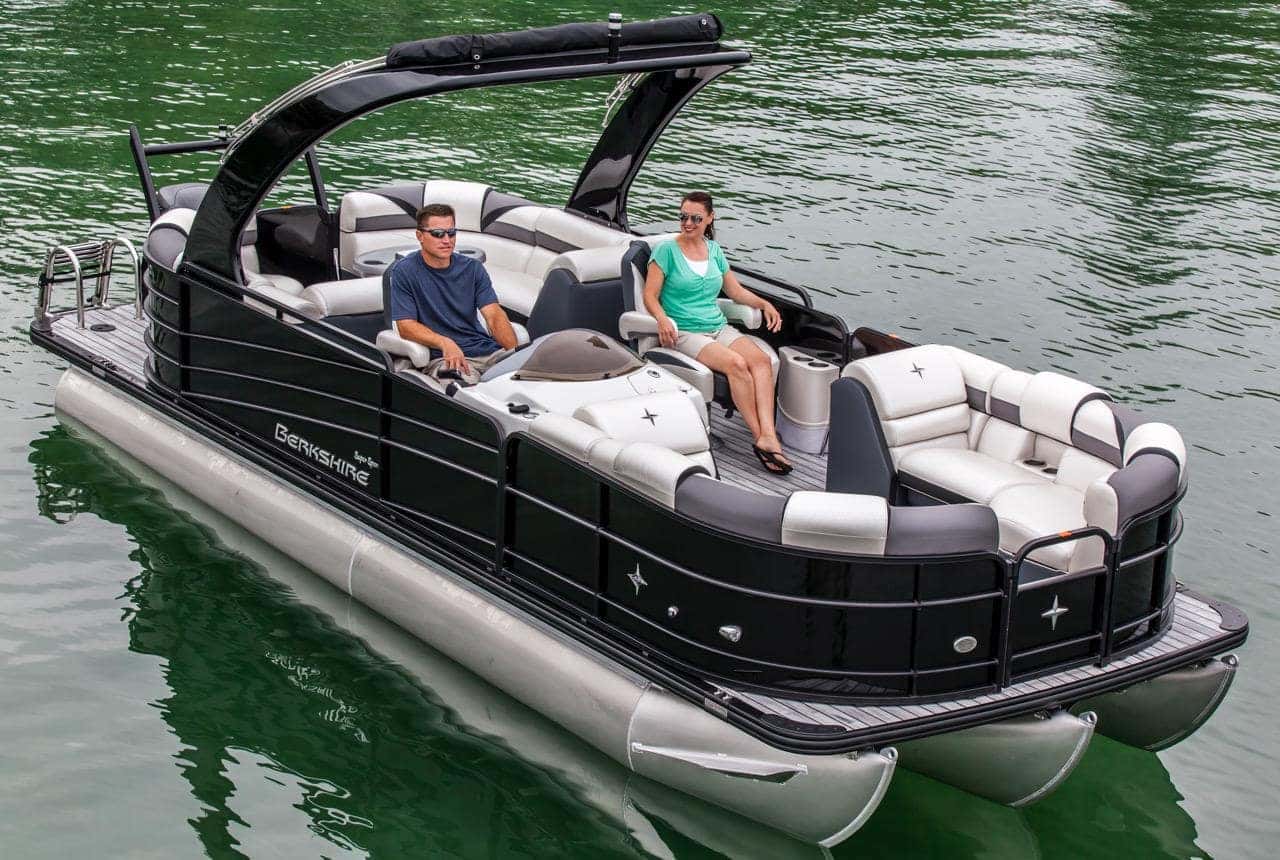 Pontoon Boat Driving Tips
Pontoon boats have recently become an extremely popular option for both rentals and owning. There are some great reasons for this popularity. Pontoon boats are extremely versatile. They can be used for many different purposes, from water sports, fishing, or just lounging around your favorite lake on a hot summer afternoon.
Pontoon boat basics
No matter if your driving a Bennington Pontoon Boat or some sort of power boat, you need to know the lake or body of water you'll be doing the most boating in. Know your anchorage requirements and restrictions. Look around at the boats that are already docked on the lake and realize that if most everyone has a big boat, you will probably need a big one too. Smaller, local lakes are ideal for pontoon boats from 18 to 22 feet in length while you'll be more comfortable with a 23 to 26 foot boat in bigger lakes.
A pontoon boat is perfect for families that are hoping to have an adventure out on the water together. And pontoon boats come in all kinds of shapes and sizes, so you're almost always going to find a pontoon boat that's perfect for your needs.
Another reason why pontoon boats are so popular is that they are relatively easy to drive and navigate. They're exceptionally good boats for beginners to learn the basics of boating. They handle well at slow speeds, and give the driver a good vantage point and view over the water since they sit high off the water's edge for their size.
Pontoon boats behave differently
Nothing beats cruising around with friends and family aboard a pontoon boat. Pontoon boats behave somewhat differently than traditional v-hull boats however. But in general, their basic control systems and principles of piloting the boat are similar. Even novices can learn to pilot a pontoon boat quickly after learning the basics.
If you're new to boating, make sure you're familiar with all of the local boating laws. Take a safety course and become familiar with many of the most common nautical terms, such as starboard is right and port is left. The bow is the front part of your boat and the stern is the back.
Once you're in the boat, be sure that all safety and communications equipment is present and in good working order. The boat must have a fire extinguisher and the testing date should not have expired. Every passenger must have a life jacket, and a floatable cushion that can be tossed to anyone who might fall into the water.
Test the radio to be sure it's working properly, and bring along your cell phone for added communication capability. Verify that the horn works properly and that you have sufficient fuel for your planned journey.
Become familiar with the controls
Once you've chosen a pontoon boat to take out on the water, the next step is to familiarize yourself with the boat's parts. There's a simple throttle level that adjusts the speed and direction of the boat's propeller. There's also a steering wheel to move the boat in a left or right direction. You can also adjust the propeller's height with the trim button. The lights, horn, and radio are standard items that you are probably already familiar with. You'll also find some displays where you can keep track of your speed and fuel level.
Pulling away from the dock
Now you're ready to start off on your first pontoon boat adventure. Secure all equipment and check that all weight is distributed evenly on the boat. Then, start the motor and let it idle for a little time according to the manufacturer's instructions. Make sure it's running smoothly and the motor's propeller is submerged properly in the water and not hitting the bottom, especially in shallow waters.
Have someone untie the ropes securing the boat from the ramp while you carefully put the boat's motor into reverse. Use short, controlled bursts to clear all obstructions and move the boat out of the dock. Then head the boat forward in the direction you want to go in, preferably into the wind.
Heading into open water
Continue moving slowly and safely and increase your speed smoothly until you're up to cruising at a reasonable and safe pace. Follow the rules of the harbour and avoid any sharp or sudden turns. Try to enter turns carefully following the safest path so that you don't jerk the boat unnaturally.
When maneuvering, always plan turns in advance so you can make gentile, sweeping changes in course rather than sudden sharp turns. Be careful to remember that the motor is in the back, not the front like in a car, so navigate carefully so not to get the stern out of line. Always look behind you to be sure there are no other boats close by.
Returning to the dock
Docking a pontoon boat into a designated slip can be somewhat challenging to a newbie. Make sure that you take the wind and current into consideration as you move slowly into your parking space. If possible, have someone on the dock to help guide or pull you into the boat's slip. Then they can also help tie the boat to the dock and make sure it doesn't slip back out over the water.
A pontoon boat is a great compromise, whether you want to use it for skiing or fishing, it will work fine doing either chore. Although it's not as maneuverable as a ski boat, it still does the job and you can take along as many people as you like. For fishing, a pontoon boat is stable enough to not spook the fish room for everyone to not feel cramped.
Pontoon boats are easier to maintain and clean up. They're made from aluminum, so they dent easier than tearing, and a hole in the hull is much less likely to occur. They sit high in the water and you can see what you're doing easier than with most other boats.
Fun and a great boating experience!
Best of all, pontoon boats are fun, and a great boating experience. They're perfect for families with kids who get bored on a traditional boat because they have to sit still all the time. On a pontoon boat, there's much better weight distribution with lots of room for them to run around and play without getting hurt.
Check out the wide selection of pontoon boats and motors at Westshore Marine & Leisure. We're one of the largest power sports dealers in Manitoba and the Prairies. Westshore Marine & Leisure is one of Canada's only Tri-Line outboard motor dealers, and we specialize in Evinrude, Yamaha, and Mercury outboard motors.
Package this with Lund fishing boats, Berkshire pontoon boats, and Thunderjet fishing boats, no matter what your brand or power preference is, we have you covered.
Get the boat and motor package you want at Westshore Marine & Leisure, centrally located just north of Winnipeg, Manitoba between the big lakes. Contact us Today!