Explore Canada! The Advantages of Side by Side UTV & ATV Rentals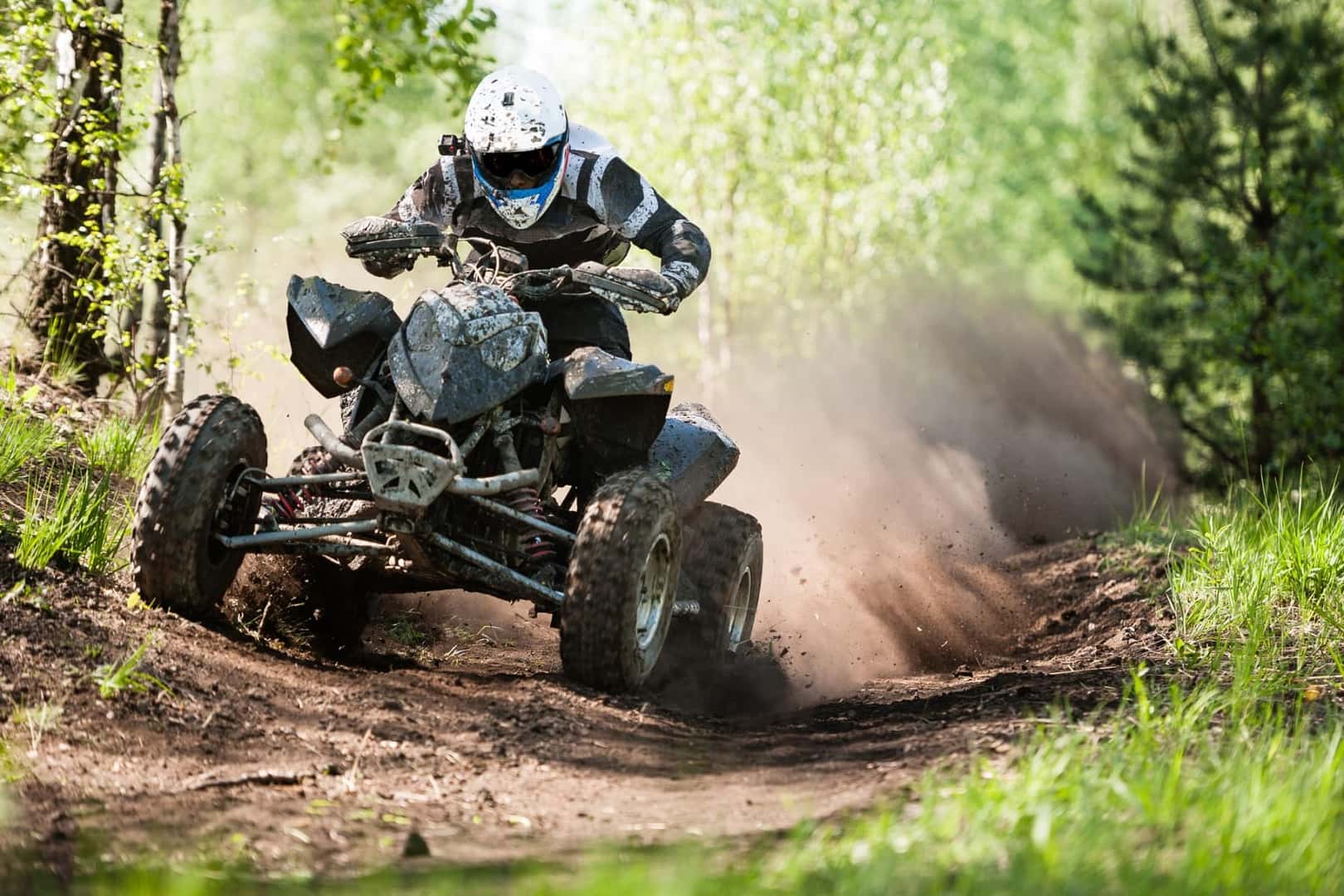 If you're planning a trip to the Canadian Rockies or are just interested in trying something new in your area, then you consider touring the mountainous landscape on a UTV or ATV.
The great thing about UTV and ATV rentals is that you get to test out the vehicles without having to buy an ATV. Plus, they're hours of fun for the whole family!
Explore Canada on a UTV or ATV to discover hidden views and connect with nature! Not sure which one to try? Here's a guide on the advantages of UTV and ATV rentals.
UTV vs. ATV Rentals
If you're trying to decide between a UTV or an ATV rental, the experience is more different than you might think.
Driver Experience
ATV stands for All-Terrain Vehicle. ATVs are for single riders and are suitable for maneuvering through narrow forest trails. ATVs require more skill to ride because the driver uses balance and force to guide it.
They're steered by turning the handlebars of the vehicle. This allows for sharp turns to navigate winding trails quickly.
UTV stands for Utility Task Vehicle or Utility Terrain Vehicle. These have side by side bucket seats with seat belts and a lot more power. They can hold up to six people and are more comfortable to ride in. They're easier to drive because they have a steering wheel similar to an SUV or jeep.
They're fun to rent if you want to ride around with your family or as a small group. You can tour the area and not be held back by rugged terrain or inclines. That's because UTVs were initially intended as work vehicles for towing and carting heavy objects around for a farm or business.
Plus, newer models are designed for tighter turns and narrower trails. So UTVs can mostly go wherever an ATV can. Their bucket seats are comfortable enough that you won't have the same backaches that sitting on an ATV for hours can create. Due to their horsepower and structure, they still pack a punch when it comes to speed and strength!
Thrill Seeker or Leisure Looker?
If you're looking for a thrill ride where you can steer your vehicle and race your friends, then an ATV might be the right choice for you. These are for more adventurous riders who don't mind using a little muscle to maximize their turns.
However, if you'd like to tour the landscape with others and don't necessarily need to speed up, then the UTV is a great option. You can also choose to rent both depending on what kind of terrain you'll be riding on!
Both vehicles are a ton of fun and allow you to off-road through some of Canada's most majestic landscapes. You can explore forest paths and up mountainsides discovering breathtaking areas of Canada that others rarely see.
Family-Friendly Fun
The great thing about either choice is that there's something for your whole family. If you're looking to explore on ATVs, then there are child-size options for children aged 5 to 8 years old.
These style ATVs are a smaller size with a weight limit of no more than 65 pounds. They allow younger kids to have some fun riding around but are limited in their speed and power.
Adult supervision is required at all times. These options are typically just for riding around in an open area that has no obstacles and is safe.
There are different levels of ATVs depending on your child's age all the way up to 18 years old. Their level of experience will also be taken into account when choosing the right model for your children.
This is a fun experience that allows them to explore Canada and learn a new skill. Renting makes it easy and affordable to try something new!
As previously mentioned, if your family prefers to stick together, the UTV option is perfect. You can sit comfortably in up to six bucket seats and check out all the fantastic wilderness that Canada has to offer.
Couples Retreat
Perhaps you or your significant other would rather ride along as a passenger but still wants to be part of the off-roading fun. The great thing about UTV's is that they are larger and allow you to sit side-by-side.
If you and your significant other are looking to explore together, just the two of you, then ask for a dual-rider UTV rental. This particular model is available to drivers 25 years or older (30 plus years for some models) as well as over 60 inches tall.
There are many models of both ATVs and UTVs that are fully automatic and require different levels of experience. So just let the rental owner know what level driver you are. There's an option for everyone!
Choose Your Trail
UTV and ATV Rentals allow you to explore the Canadian Rockies at your speed. You'll be cruising through the mountain vistas as you wind through curving forest trails.
If you're planning to rent either a UTV or ATV, then make sure you choose a location that has access to extensive forest trails. Keep in mind that some terrain is more challenging than others, so be sure to ask what type of experience is required for the trails.
Ideally, you should be able to tackle trails of all levels so you can ease into the one that is most comfortable for you and your family. The great thing is Canada offers such a vast number of trails that you could be riding for days!
You Might Just Get Hooked!
Hopefully, this information about UTV and ATV rentals will help you decide which to choose on your next adventure to Canada. You might even choose to try out both, depending on where you're planning to visit. Both are a great option and a lot of fun!
UTVs and ATVs are so much fun that after trying them out, you might want to purchase or finance a ATV for yourself! If that's the case, then we've got some great options for you.
Whether you prefer an ATV or UTV, we've got options to meet your needs. Check out our blog to learn more great tips!