Snowmobile Financing Guide: Everything You Need to Know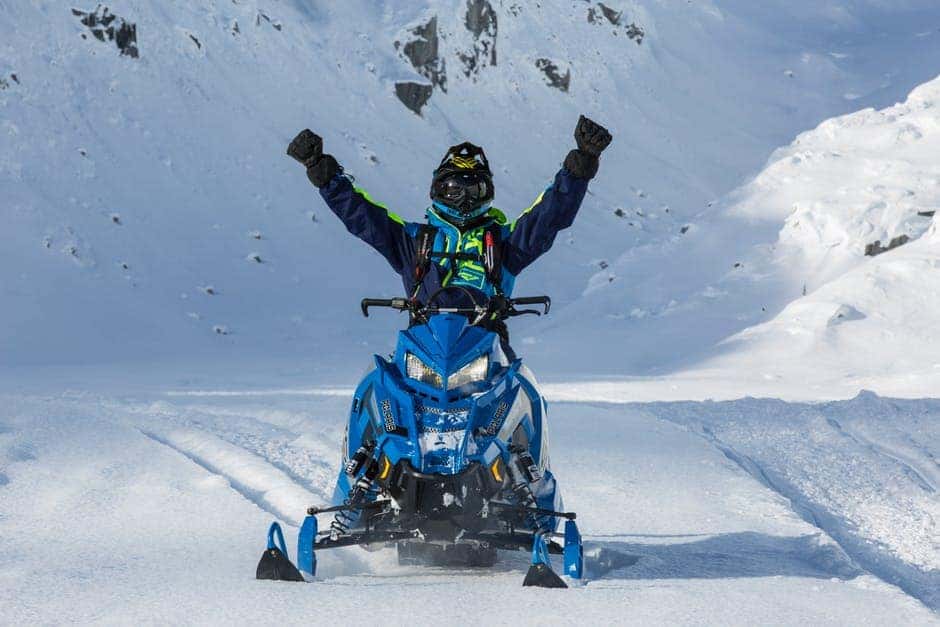 Snowmobile Financing Guide: Everything You Need to Know
Nothing compares to the refreshing spray of snow mixed with the smell of exhaust and the purr of a well-tuned small engine. These sensations aptly explain why snowmobiling has grown worldwide.
Over 120,000 snowmobiles were sold worldwide in 2018, and over 47,000 of those were in Canada alone.
Additionally, over 600,000 snowmobiles fly through the powder in Canada.
Regardless of their popularity and immense fun, one thing stands between a would-be snowmobile owner and his machine: money. Thankfully, snowmobile financing exists. A person just needs to know a few basics as he moves from dreaming about the snow to tackling it.
Know Your Financial Situation
If you need a snowmobile loan, you most likely don't have thousands of dollars lying around. So take account of your current financial situation.
If you do not have a current monthly budget, write one. Estimate what you spend on essential items and basic bills monthly. Then look at your monthly income, and note the difference.
What can you afford? What monthly payment would work best for you? Go into the shopping process with a range in mind rather than a single, hard number.
For example, you could go into the dealer with the understanding that you can afford $200 to $300 monthly payments.
Consider Extras
As you consider what you can afford, consider the extra elements involved with your newfound hobby.
Unless you live on a snowy trail or in a place where you can drive your snowmobile to a trail, you will need a trailer. And even if you do live in a place where you can drive your snowmobile straight out of the garage, you will want a trailer for any of those fun snowmobile vacations you may want to take.
Also, do not forget about insurance. You will need to figure in the monthly cost for insurance for both the snowmobile and the trailer.
You also will need proper attire for this adventure. Snowmobiling is only fun if you have the proper gear to keep you warm and dry. So figure in the cost of high-quality gloves, a jacket, pants, and boots.
Do not forget the most important piece of gear you will ever buy: your helmet. This brain bucket will keep you warm and protect your most important asset, so do not cut corners when figuring out its cost.
Finally, consider trail fees. Most trails have a particular permit fee that helps the powers that be maintain the trails. For example, a trail pass, also known as a Snopass for Manitoba, costs $125 a year plus tax, so do not neglect this part of the financial plan.
Start Shopping for a Sled
Now that you know what you can afford, you can step into a showroom and start shopping. As you look at the sleds of your dreams, you will need to make more decisions: will you buy new or used?
If you're just dipping your toes into the snow to see how you like this adventure sport, do not be afraid to look at used machines. Ask about trade-in value if you're not totally committed.
If you've been snowmobiling for a while, using rentals or your best buddy's sled, then you will already know if you're into snowmobiling for the long haul, and you can look at the more expensive machines.
Always consider the future as you invest in the machine. It will be the biggest investment in this adventure, and a quality machine will get you where you want to go.
Search for Snowmobile Financing Options
As you walk around the dealership or peruse their websites, snow for financing options as well as machines. Just about every reputable dealer will have multiple options available, giving you the maximum opportunity to afford the snowmobile of your dreams.
Regardless of if you have great credit or a lacklustre financing background, look for a low-interest fixed-rate loan.
A fixed-rate loan means that your interest rate will not change over time. The lender will keep it at the rate which he guarantees when you acquire the loan.
This means your monthly payment will not change over time. So all of that groundwork you did in determining your budget and your ability to afford a snowmobile will be worth the time you put into them.
Calculate Your Payment
To know exactly what you'll pay, use a payment calculator. Many dealerships have calculators available to help you know if you can afford the payments your dream sled will require.
Look for a dealer with a finance center with multiple banks. Larger dealerships will have such a center that gives you multiple options for financing.
Use a Dealership
Certainly, you might find a cheap machine from an independent seller, but with dealerships, you'll receive financing options along with product guarantees that will allow you to ride with confidence and peace.
When Credit is Bad
Ultimately, if you have great credit, you should have no problems acquiring financing.
But, let's be honest: lots of us have really lousy credit because of one dumb mistake in the past. Most snowmobile dealers do not care about your past mistakes. They just want to know if you can make your payments now.
So do not allow past mistakes to deter you. Take your dreams to a dealer and let them help you figure out how to make those snowy dreams come true. They will get you financed before you know it.
Dream of Snow and Speed
Snowmobile financing does not have to cause you undue stress. After all, snowmobiles alone should allow your stress to melt away. When you know how to finance your snowmobile, you can ride it with confidence and peace.
To find the snowmobile of your dreams, stop by our dealership or check out our inventory online.