Smart Boat Buy: A Simple Guide to Buying a Fishing Boat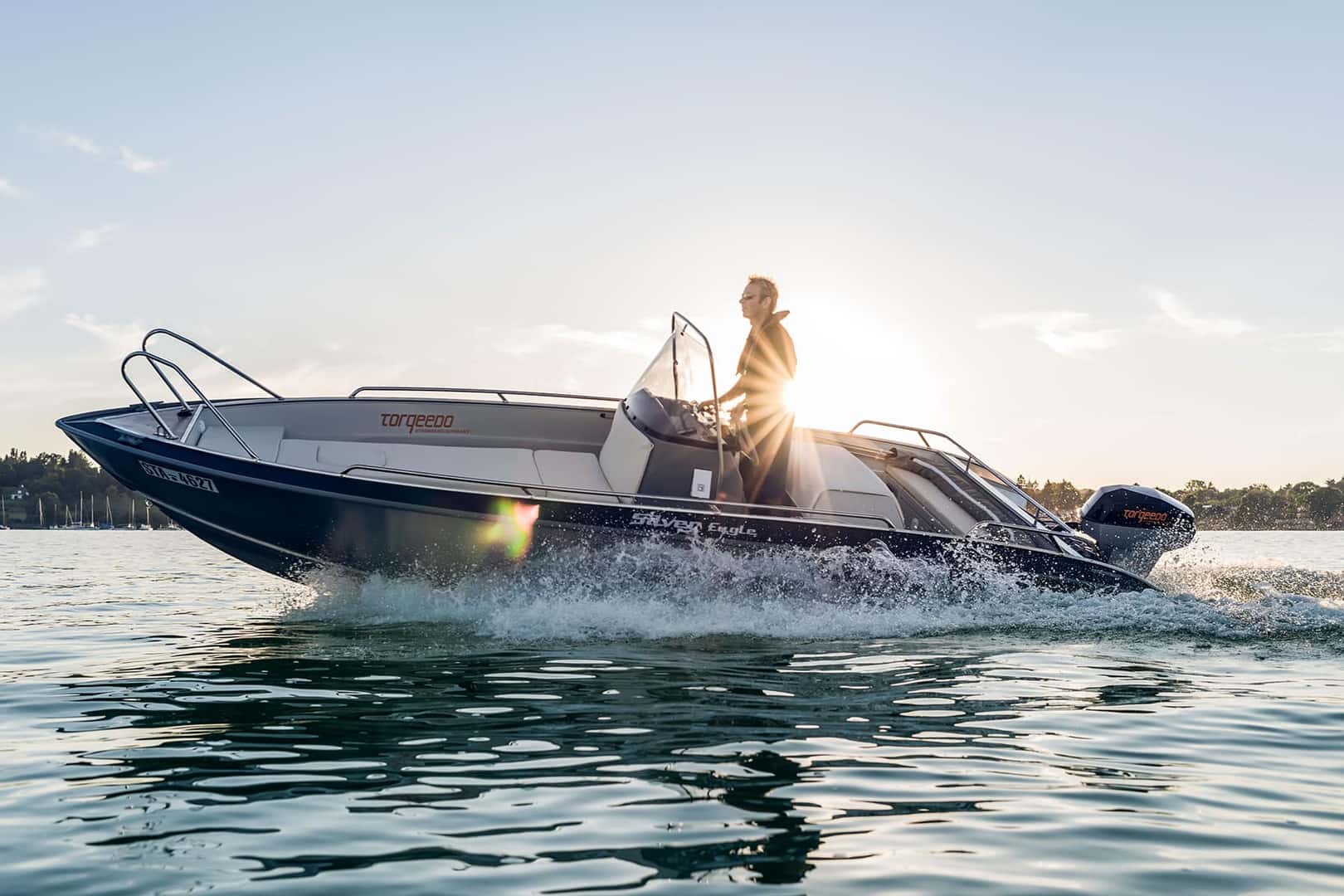 How to Buy a Boat for All Your Fishing Expeditions
Are you looking to buy a fishing boat? The urge to own a fishing boat is not unusual with people who spend a considerable amount of their time fishing. But without information on how to buy a boat, acquiring one can be quite confusing.
Watercraft manufacturers produce specialized and versatile products that attract new boaters each year. The National Marine Manufacturers Association (NMMA) estimated a 4 percent increase in saltwater fishing boat sales in 2017. Freshwater boat sales went up two percent in the same year.
Whether you are shopping for your first boat or you want to upgrade, you can make an informed choice through research. Many factors will come into play. You will have to decide the right size, features, deck layout, and many more considerations.
This guide will brief you on the critical things to think about when buying a fishing boat. Let's get started.
1. Decide the Right Type of the Boat
Different types of boats offer diverse fishing experiences. To determine the watercraft that best suits your needs, think about what you want to do with it. Focus on the activities you wish to perform, the needs of your crew, and your taste.
You will also need to consider the convenience of using your fishing boat. For instance, do you want a vessel that stays in the water or a boat that you can move around on a trailer?
A boat stored in a lake allows for quick fishing expeditions. A trailable model, on the other hand, can save you a considerable amount of storage and docking fees. However, you have to acquire the right equipment to get it in and out of the water.
A few samples of boats you might want to consider include:
Jon Boat
A Jon boat is ideal for small lakes, rivers, fishing ponds, and areas that are hard to reach. They are small-sized, and you can transport them on a trailer or the roof of your truck effortlessly. They can accommodate two people or more, depending on the recommended maximum person capacity.
Multipurpose Boats
These vessels can operate in both freshwater and saltwater. Apart from fishing, the watercraft can allow for other activities such as water skiing and day cruising. The boats are appropriate for fishing in lakes, rivers, and inshore saltwater.
Skiffs
Also known as bay boats, skiffs work well in fresh and saltwater but are not suitable for offshore fishing. They offer several angling opportunities. Typically, they come with single outboard motors within the range of 100 to 200 horsepower.
Bass Boats
These vessels measure about 16 to 25 feet in length, and they are popular in freshwater lakes and rivers. They are sleek and quick, and their engines can have an output of 50 to 300 horsepower. The boats are quite costly, but you can find pre-owned or small varieties at reasonable prices.
Center Console Fishing Boats
Some people call these water vessels fishing machines due to the power and features they possess. They can handle rough offshore seawaters and as well as freshwaters. A center console can be more than 26 feet long with up to three outboard motors.
Walkaround Boats
A walkaround is a versatile vessel designed for large lakes, offshore, and coastal waters. It's ideal for boaters with several crew members or for families that enjoy fishing together. It offers superior protection from weather conditions and better comfort than most other fishing boats.
2. Select the Appropriate Size
Another essential consideration of how to buy a boat is getting the correct size for your needs. What will be the size of your crew? Will you be taking large groups of people on fishing trips?
If you are spending prolonged periods in the sea, you will require to carry several items with you. Therefore, a vessel with ample room for storage, working, and resting is desirable. Similarly, having many people onboard means more space requirement for everyone to stay comfortable.
If your target fishing ground is a river or a small lake, a small boat may suffice your needs. However, vast waters like the sea or expansive lakes can be turbulent. In such cases, a large vessel may be necessary to guarantee safety.
3. Choose between New and Pre-Owned
Who wouldn't love to own a brand new fishing boat? I bet everyone. However, factors like budget constraints sometimes hinder people from purchasing new vessels.
If you can afford your dream vessel while it's new, go for it. You will most likely enjoy the latest design and features without worrying about hidden faults. The boat will come with the manufacturer's warranty, something that will give you peace of mind.
If you cannot, or you don't want to spend a fortune on a boat, a used boat can come in handy. The watercraft may not be as sleek as a new one, but a well-maintained one can offer comparable performance.
Shop around and realize that the market has many quality pre-owned boats going for affordable prices. Choosing to buy a used fishing boat increases your options on top of saving your money.
If you go in this direction, avoid wooden vessels since they are prone to rotting. Get yourself a modern fibreglass or aluminum boat that can last for decades without decomposing.
3. Check the Necessary Fishing Features
Another crucial lesson on how to buy a boat is always to check the features needed for safe and successful fishing. Some of the things that you may require include a live well, trolling motor, tackle storage, and rod storage. If you are looking to do a lot of fishing, get a vessel that delivers convenience in the accessibility to your tools.
Primarily, the equipment and features that come with your boat depend on the type of the chosen machine. It may also hinge on the deal you strike with the seller and whether the vessel is new or pre-owned.
The dealer should give you a list of the equipment included for your information. Depending on where you are buying from, you can request for a full package or opt to shop for amenities on your own.
You will most likely discover some extras to buy after getting in the water. Therefore, have a kitty to finance any unforeseen necessities you come across.
4. Decide on the Deck Layout
Most fishing boats come with either a center console or dual console. For casual anglers who do boating and cruising for fun, dual console boats may be best for them. The watercraft often have ample seating space and room for storing things.
If you need a vessel with plenty of space for casting and reeling in fish, go for a center console. Such boats are usually the preferred option for fulltime anglers such as those working in the sea.
Most center console boats are designed for professional fishing. For this reason, they come loaded with fishing equipment like rod lockers, big fish boxes, and rod holders, among others. With an open space layout, they are easy to clean after fishing trips.
5. Assess the Operational Costs
A lot of costs come with keeping your boat in good working order. Consider fuel consumption, insurance, spare parts, and maintenance.
To save on gas, go for a fuel-efficient fishing boat. Don't forget extras like winter storage and the winterization of the engine, heads and holding tanks, and water systems.
When it comes to maintenance, explore the expected servicing procedures and the underlying expenses. There will be daily, monthly, as well as seasonal processes, and most of them will have some cost.
6. Choose Between Cash and Financing
If you can buy your boat, whether new or used in cash, good for you. There won't be installments to pay alongside accrued interest on loans. Finance charges can increase to a considerable amount over time.
If cash payment is not possible as with many people, consider a financing option. The vessel dealer may collaborate with a lender and offer to finance. Better still, you can get better rates by requesting for a loan from your bank or credit union.
Many homeowners looking to buy boats opt for a home equity loan since it is usually more cost-effective. You can secure reasonable rates and the interest on may be tax-deductible.
Loan terms and rates may vary with the cost of the fishing boat, its type, and the year of manufacture. You may qualify for a loan with a term of five to 20 years and an interest rate that matches your credit score.
7. Learn about Warranties
Get familiar with warranties, extended warranties, and dealer or manufacturer support. Most manufacturer warranties on similar watercraft are alike, but they vary in length. You can acquire an extended warranty for your boat from the dealer as part of the purchase.
However, warranties for different fishing boats will be dissimilar. Before buying your vessel, research about all the available warranties in depth.
In most cases, the motor comes with a separate warranty, and you should have a look at it too. Know which parts it covers and which ones it does not.
Reputable boat constructors offer comprehensive warranties that cover most of the significant components of the vessel. Be sure to check if your manufacturer takes responsibility for the structural integrity of the hull.
8. Get a Boater's Insurance
One requirement for lenders from people looking to purchase boats is to provide their boat owner's insurance. Most marinas also demand proof of insurance before renting you some space. The scenario may not be the same if yours is a small boat that you can tow and store it at home.
Even so, most people aren't under the obligation to own a boater's insurance. Some states ask for liability coverage for motorboats that exceed 50 horsepower.
That does not mean that you shouldn't bother acquiring a boat owner's policy. It can come in handy when your vessel causes loss or damage to someone's property. Insurance can also cover you in the event of theft, vandalism, fire, and other damages caused to your boat.
9. Inspect the Boat
A watercraft inspection is vital before closing the deal with your seller. You don't want to pay for a faulty boat that will give you problems soon after getting in the water. Dig deep to unearth anything that the dealer wouldn't want you to see.
Another reason for the inspection is when you aren't sure about the reasonable value of the vessel. Let an experienced friend accompany you to view the boat and negotiate for the price. You can look for a professional seaman who knows about fishing boats.
Have the boat inspected by a qualified mechanic or a certified marine mechanic or an accredited marine surveyor.
An expert can spot existing and potential issues that you wouldn't recognize without training. If you find matters of concern during the inspection, you can either back out or negotiate the price further.
Request for a test on the water before signing the contract papers. Dealers may be reluctant to let you test a new boat, but they could offer a demo model. It can help understand the behaviour or the actual machine in the intended environment.
After the sea trial, see if the seller can allow you to haul it before paying for it. Most surveyors recommend this since you cannot know what hides beneath the waterline. An opportunity to inspect every part of the boat can heighten your safety and comfort in the waters.
Finally, check the paperwork to confirm the actual owner of the boat. If the vessel is in a marina, find out if there are outstanding bills or liens.
How to Buy a Boat – Final Thoughts
Owning watercraft is a dream for every boater. The process of acquiring one involves striking a balance between multiple parameters. If you are eager to own a fishing boat, you can get emotional and end up making economic decisions.
This guide on how to buy a boat has highlighted critical factors that can guide your shopping choices. Most important, think about your needs and match them with the vessels available on the market.
Consider the features you want, the price of the boat, and the budget you can support. Inspect the vessel and get the best value possible.
If you are about to buy a fishing boat, contact us for expert advice.