10 Signs You Need a New Boat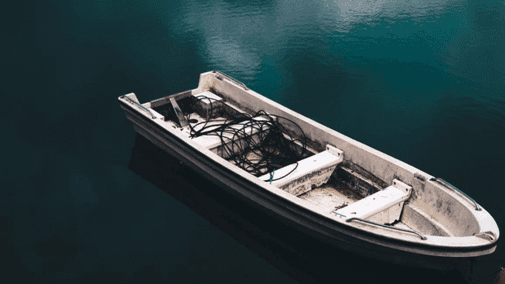 A seaworthy boat handles well, doesn't take on water quickly, and has sufficient reserve buoyancy. If your current vessel doesn't fulfill two of these requirements, you should get a new one. You may be an expert at boat maintenance, but old vessels do give out eventually.
Top Signs You Need a New Boat
The choice can be difficult at first, especially if you are emotionally attached to your first one. Here are some of the top signs that you should replace it with a new one:
1.       You are an expert at removing the engine cover
If the engine breaks down frequently and you have become an expert at removing the cover, don't pat yourself on the back just yet. Sure, you can reach all the way to the back of the outboard to remove the latch without getting wet, but you are at risk. A faulty engine may eventually become irreparable.
2.       You bring a lot of tools with you
Look in the back of your tow vehicle. Is it filled with wakeboards, skis, and other water toys, tool boxes, and rope? If it is the latter, your boat needs repairs frequently and should be replaced.
3.       You know where to find a boat repair shop anywhere on the water
Besides knowing where each repair shop is, you remain as close to them as possible because your boat keeps breaking down. Chances are you also use their boat ramps if your engine dies.
4.       You need to get creative to start your engine
Old boat engines need a bit of help to start. If you have to wrap a rope around the flywheel a few times and pull on it a couple of times to make it start, you have a problem. If you always check that you have rope before heading out onto the water, it may be time to get a new boat.
5.       No one wants to come on your boat anymore
Do you find yourself going on solo boating trips more often than you did? If they decline every time you ask them to accompany you, they may no longer trust your boat's seaworthiness. Rather than insisting that they go with you, it may be time to look into reliable/new options.
6.       You constantly worry about being stranded in the middle of the water
When you head out in your boat, you make sure you remain close to the dock or shore. You want to be near enough to be spotted because your boat keeps breaking down. You also try to return before dark and go fishing early in the morning, so you don't worry.
7.       Your boat doesn't have much space
Whether you like to take your boat for a spin occasionally, use it for fishing, or to take family trips on the water, if it cannot accommodate your needs, it may be time to look into spacious options. You will need a bunk and a proper galley for customers who want to use your boat for their fishing trips or friends who want to have a good time with you out on the water.
8.       You've outgrown your boat
The first boat that most people buy is easy to run and usually small, so they can maneuver it easily without losing control. Consider upgraded options if you have become a pro and want a boat designed for water sports with sufficient space to accommodate the necessary gear.
Maybe you are tired of cleaning a large boat even after a few hours out on the water and want to reduce maintenance costs. In this case, a smaller, sustainable boat will be easier to manage and help you save money.
9.       You struggle with the steering
Steering issues on a boat can prove hazardous whether you are speeding on the water or floating to a dock. If the steering wheel stiffens up without warning, or the steering cable and connections are damaged, you may get into an accident.
10.   You keep thinking about getting a new boat
If you find yourself Googling images of boats you would love to get and can't shake off the urge to buy them, you are not attached to your old one anymore. At this point, you want to get a new boat because you know it serves your best interests.
What to Look For In a New Boat
Whether you wish to purchase a new boat or a pre-loved one, make sure it is seaworthy and in good condition. Here is a simple checklist that can help you make an informed decision. Make sure that:
The boat remains stable on the water, i.e., takes on reasonable waves without flexing or rattling too much. Remember, the boat you test with just two people may handle differently with a group onboard.
The boat is approved by the National Marine Manufacturers Association (NMMA).
The wiring is easy to trace, and connections are corrosion-free.
The screws are tight, and the heads are level in their respective holes.
The upholstery is undamaged with tight stitching and zero wrinkles.
The hull is dry.
The stereo and speakers perform well. Listen to some tunes to determine the sound quality.
The hatches and doors remain closed even if you plow into large waves.
Each lever and switch functions properly.
Storage compartments are spacious enough for your needs, are easy to access, and have drains.
The windshield is firm and straight.
All rails, grab handles, and rails are fastened firmly. Ladders should be deployable over the water as well.
The caulk is not peeling, cracked, or moldy.
Installed Equipment
Once you are satisfied with the structural components and seaworthiness of your new boat, check the quality of the installed equipment:
Steering cables – Make sure these are secure, and cables are not fraying.
Propeller – The surface shouldn't be uneven, and the blades should be damage-free.
Anchor – Besides being attached to the boat, the anchor should also have a suitable length of ground tackle.
Extra lines, fenders, and a boat hook – These will streamline mooring and prevent accidents.
Chafing gear – These will protect lines that may otherwise come in contact with other boats and the dock.
Ventilation – The ventilation ducts should be debris-free to ensure proper air and outflow.
New vs. Pre-Loved Boat – Which One You Should Buy
This can be a tough call, especially for first-timers, but the good news is that there is no right or wrong answer. Your choice should depend on your preferences, experience, and budget. Here are some factors you can consider:
Benefits of Getting a New Boat
A mint condition vessel with no history to uncover because you will be the first one to write it.
You get a manufacturer's warranty to back you up in case something goes wrong.
You don't have to second-guess your purchase.
Rig the boat your way, complete with tech and equipment that can meet your specific needs.
Benefits of getting a pre-loved boat
Get a boat that can meet a tight budget that you will have little qualms about replacing in case you want to get a new one.
Get time-test technologies and have negotiation power for add-ons.
Customize the boat as per your preferences.
In other words, go for a new boat if you have the budget for it, whether you need it for commercial or entertainment purposes. Get a used or pre-loved vessel if you want to test drive one for a few weeks before investing in a better and new model. Your choice should depend on your specific requirements.
Whether you want to replace your old boat with a newer model or are searching for used boats that can meet budget constraints and are seaworthy, check out our inventory at Westshore Marine. We offer an extensive range of models with distinct specifications to meet every need. Visit our online store and check them out today. Please don't hesitate to contact us if you have queries about our offerings. We will be more than happy to answer any you may have.