Signs It's Time to Replace Your Snowmobile Helmet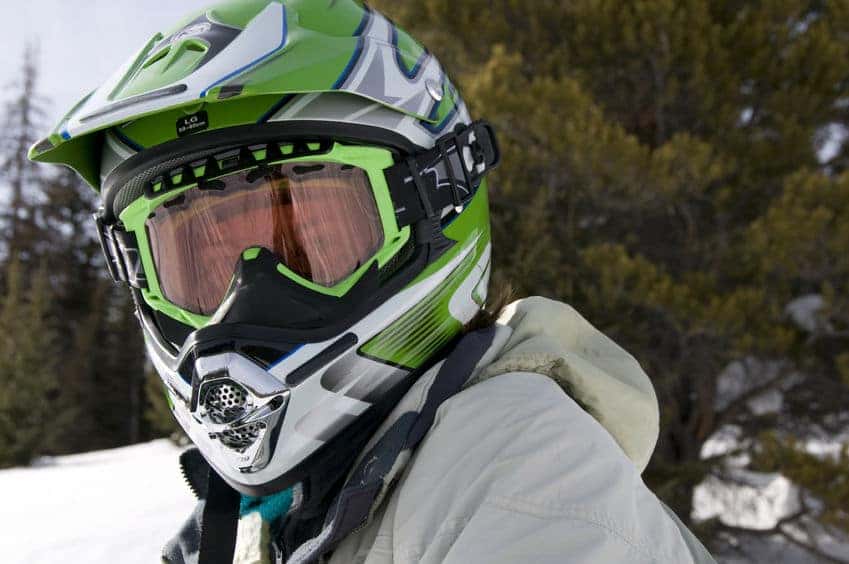 As a rule of thumb, you should always wear the appropriate safety gear whenever you do any kind of sport or extreme hobby. Your safety should be your number one priority. Taking good care of yourself is not just limited to eating healthy, exercising, and sleeping well. You should also protect yourself from unnecessary danger and injuries. That is the reason why wearing a safety gear like a snowmobile helmet, bike helmet, or motorcycle helmet is extremely important when undertaking activities like riding snowmobiles, motorcycles, and bikes, among others.
Why helmets are one of the most important safety gears when riding snowmobiles
It is no secret that riding a snowmobile is exciting and exhilarating. However, that doesn't remove the fact that it can be dangerous as well. With one wrong move, your life can be on the line. Safety gears like helmets serve as your first layer of defense against strong impacts in one of the most vulnerable parts of your body—your head. It is therefore necessary that you always take the quality of your helmet into mind when choosing a new snowmobile helmet, bike helmet, or motorcycle helmet.
The anatomy of a snowmobile helmet
Before you replace or change your snowmobile helmet, you should know the main parts of a modern helmet. By knowing these, you would be able to pinpoint to weakest points of your helmet, as well as see whether you need a replacement as soon as possible or not. Here are the major parts of a helmet that you should know about:
Outer shell – the other shell of your helmet is the hard covering that serves as the first layer of protection against impact. Usually, this is casted and contains fiberglass, Kevlar, and carbon fiber. This part of the helmet is designed to avoid pointed objects from penetrating your skull.
EPS liner – EPS, also known as the expanded polystyrene liner, is the layer that is located under the shell of your snowmobile helmet. This provides a more comfortable helmet fit to riders.
EPS foam layer/comfort liner – the comfort liner is the foam layer that can usually be seen on the ear part of your snowmobile helmet. Usually, this is covered by cloth or leather comfort liner pads.
Retention system – also called the chin straps, the retention system secures the helmet to the head of the person riding the snowmobile. Usually, these straps are made from nylon.
Signs that you need to have your snowmobile helmet replaced
If you look close enough, you'll see that there are several signs that you should look out for that signal the need for a new helmet. Letting go of an old helmet might seem like a waste, but you'll eventually realize the importance of having a helmet that meets European helmet safety standards. Prevent traumatic brain injury and other head injuries by being aware of the following signs:
Check if there are indentations in the EPS liner
Helmet owners should constantly check their EPS liner. If you think that there are subtle or noticeable indentations in your EPS liner, then it might be the time to purchase a new snowmobile helmet, motorcycle helmet, or bike helmet.
See if your comfort padding or retention system are loose
You should always wear helmets that fit you. If you think that your retention system/chin strap or comfort padding has become loose due to heavy helmet usage and helmet degradation, then it's time change to helmet as soon as possible.
Remember the purchase date of your helmet
As a rule of thumb, helmets should only be used for 3-5 years, depending if you use your helmet on a frequent basis or not. Helmet makers and the Snell Foundation have collectively decided that 5 years is the maximum lifespan of a helmet. Helmets
If your helmet has been subjected to heavy impact already
Helmets are not indestructible. If your helmet has already been subjected to a heavy impact, chances are it wouldn't survive another one unscathed. Even normal impacts can be damaging to helmets, which is why you should always check your helmet. Your helmet may look functional on the outside, but the helmet technology may have been broken already because of the impact.
Check for visible signs of helmet degradation
Heavy impacts aren't the only thing that can cheapen the quality of your helmet. Even hair oils, cosmetics, petroleum-based products, and body fluids can damage helmets through time. The protective characteristic of your helmet would not be as effective if the materials have been broken down by the mentioned elements already. To be on the safe side, it is better to do a thorough inspection of your helmet and check if any parts have been damaged.
Just like your new gadgets, helmet technology gradually improves over time. You should definitely invest in a product that not only provides comfort and safety but also peace of mind as well. Buy a new helmet now and feel the noticeable improvements as you ride!
Have a top-quality protection system with helmets from Westshore Marine & Leisure
Are you on the lookout for modern helmets equipped with top-of-the-line helmet technology? If your answer is yes, then you have come to the right place. Westshore Marine & Leisure has been providing top-quality helmets to riders for years, and we are happy to help you have a fun and safe snowmobile ride.
Get rid of your old helmet now and grab one that meets even the toughest European helmet safety standards. You deserve to enjoy your snowmobile ride without worrying about your safety at the back of your mind.
If you think you see helmet degradation signs from your old helmet already, do not hesitate to reach out to us to find a good alternative helmet. From the outer shell to the comfort padding, we will be sure to provide helmets with the best and most-trusted materials in the market. You can even request us to order you a helmet online with our online parts request form
What are you waiting for? It's time to take hold of the best helmet technology in town. Contact us now to know more!