Should I Buy a New or Used Boat? How to Decide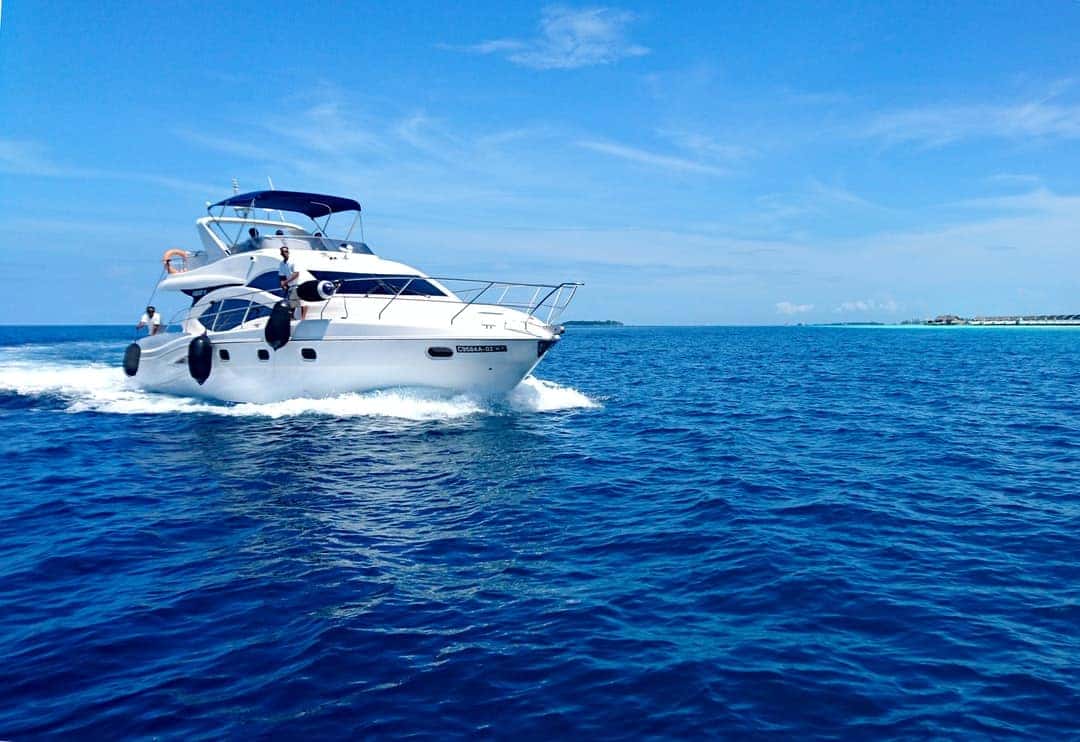 Should I Buy a New or Used Boat?
Boat Buying: New vs. Used
In 2020, approximately 320,000 new boats were purchased in the United States. With so many people investing in the boating pastime, it's a perfect time to purchase a boat to join in on the fun.
When it comes to boat buying, however, it's important to decide between a new boat and a used boat. Buying the wrong kind of boat can leave you financially committed to something that doesn't meet your needs.
In this article, we discuss how to buy a boat that's perfect for you, your interests, and your budget. Continue reading if you want to avoid buyer's remorse.
Questions to Ask Before Buying a Boat
Before deciding if you want a new boat or a used boat, you need to ask yourself some questions. Asking the right kinds of questions will not only help you decide between the two but can also help you with other decisions.
If you put in the time to think about the below list of questions, you can determine what type of boat is best for your needs, as well as what size. This can help you avoid getting a boat that doesn't fit your lifestyle.
Why Do I Want a Boat?
Whether you've wanted a boat for as long as you can remember, or it's a new interest, you should stop and ask yourself why you want to own a boat. What are you going to use it for? Who is going to be with you?
If you want a boat so you can go ocean fishing with all of your friends and family whenever you want, then a small speed boat may not be the best fit. If you just want to be able to cruise along your local lake by yourself, you may not want a big yacht.
Where Will I Use My Boat?
The kind of water body you'll be boating on is an important factor when you go to purchase a boat. A small boat can be dangerous if you plan to do a lot of ocean boating, and a large boat can be difficult to deal with on a small lake.
How Will I Store and Transport My Boat?
Storing and transportation are frequently overlooked considerations when it comes to boat buying. Whether you own your home or rent, make sure you have an approved area for storage that's big enough for the size of your boat.
You also need to make sure that your vehicle is approved for towing the size and weight of your boat. Towing a boat with an inadequate vehicle can be dangerous for your, your vehicle, and other drivers.
It can also pose a threat to other boaters when you're launching and retrieving your boat. If your vehicle isn't up to towing, you'll need to look into a new vehicle as well or a rental when you want to take your boat out.
How Much Am I Willing To Commit?
One of the key questions to ask yourself about buying a new boat vs a used boat is how much you're willing to commit to the hobby. This includes time, effort, and money.
When you purchase a boat, you have to consider all of the safety equipment, maintenance, and heavy lifting you may need to do to keep your boat in good shape.
What Is My Boat Budget?
Another key question in deciding between a new boat vs a used boat is your budget. Deciding on your budget ahead of time can help you make the best decision for your lifestyle.
Consider how much you can afford for a down payment, as well as monthly payments if you end up financing. This budget should also consider the other financial commitments mentioned in the previous question.
What to Look For When Buying a Boat
Regardless of whether you decide to buy a new boat or a used boat, there are certain checks you need to make when it comes to boat buying. You want to ensure everything works as it should, so you don't end up with any surprises later.
Take the time to check any electrical or mechanical components. You should be able to see the motor run before making a financial commitment.
You also want to check for any areas of damage, including minor damage, such as paint peeling, hull cracks, or scratches. These can occur on new or used boats and can raise your maintenance costs significantly down the road.
Benefits of Buying a New Boat vs a Used Boat
Asking and answering the above questions about boat buying may have you leaning one way between your purchasing options. However, you should fully understand the benefits of new vs used boats.
Buying a New Boat
Buying a new boat is the best decision for someone who wants a largely worry-free purchase. Not only do you not have to worry about how the boat was treated by a former owner, but you also get to enjoy the newest boating designs and technologies.
If anything goes wrong with your new boat, it'll be covered under the manufacturer's warranty. This makes it much easier to get any necessary repairs or deal with any manufacturer recalls if they come up.
One of the concerns for those looking at new boats is the cost. While new boats come with a premium price tag, they also come with financing.
This can be helpful for those not looking to put down a lot of money at once if financing is not an option for a used model.
Buying a Used Boat
Buying a used boat is often synonymous with savings. A used boat is going to cost you less than a new boat overall. If it passes the necessary safety checks, you can also obtain financing so you don't have to pay all at once.
Even if a used boat doesn't come with the newest gadgets, the lower price point can give you more options. You may be able to afford a larger, higher-quality used boat than the new boat that fits in your budget.
It's also important to remember that the market for used boats is larger than those for new boats. If you decide on a used boat, you have more flexibility as far as different makes, models, and features.
Disadvantages of Buying a New Boat vs a Used Boat
When you go to purchase a boat, it can be easy to overlook some of the detriments. Buying a new boat or a used boat isn't without its disadvantages.
Buying a New Boat
One of the biggest disadvantages of buying a new boat is depreciation. That means that as soon as your new boat leaves the dealer, its value will decrease. After a few years, the value may decrease by as much as 25 or 30%.
Since buying a new boat often comes with a higher price tag, you're also committing to it as a long-term investment. This limits your ability to upgrade down the road.
Buying a Used Boat
A used boat saves you money in terms of monthly payments, but that doesn't always mean it will be cheaper overall. When buying a used boat, you should consider paying for a professional to inspect all the parts for quality.
Even if you do this, you may face more issues as the boat ages. This can mean spending more on maintenance to keep it in good working condition.
It's also challenging to not know the boat's history. You can't be sure if it experienced significant damage at any point in its lifetime, or if it has an intermittent electrical problem. Used boats can save you money but come with more risks.
How to Buy a Boat
When it comes to how to buy a boat, you should work with your boat dealer. This is one of the best ways to secure financing when you purchase a boat. It's also convenient when you can finance in-house like you can with us at Westshore Marine & Leisure.
Our in-house financing can help you understand the financing process and provide an accurate picture of what your payments will look like. Since the process occurs in-house, it's a one-stop method of buying the boat you're looking for.
Best Place to Buy a Boat
The best place to buy a boat is the kind of place that can help you not only purchase a boat that's right for you but also help you keep it in good condition.
For example, at Westshore Marine & Leisure, we can help you find either a new boat or a used boat that's right for you and your budget. We also have a reliable service department if your boat takes on damage or needs a routine service or upgrade.
Start the Boat Buying Process with Confidence
With our guide, you can start the boat buying process with confidence. After asking yourself the essential questions and weighing the pros and cons, you should be well on your way to making an informed decision about a used boat or a new boat.
Apply for financing today with our in-house financing office.