Red Flags to Look for When Purchasing a Used Snowmobile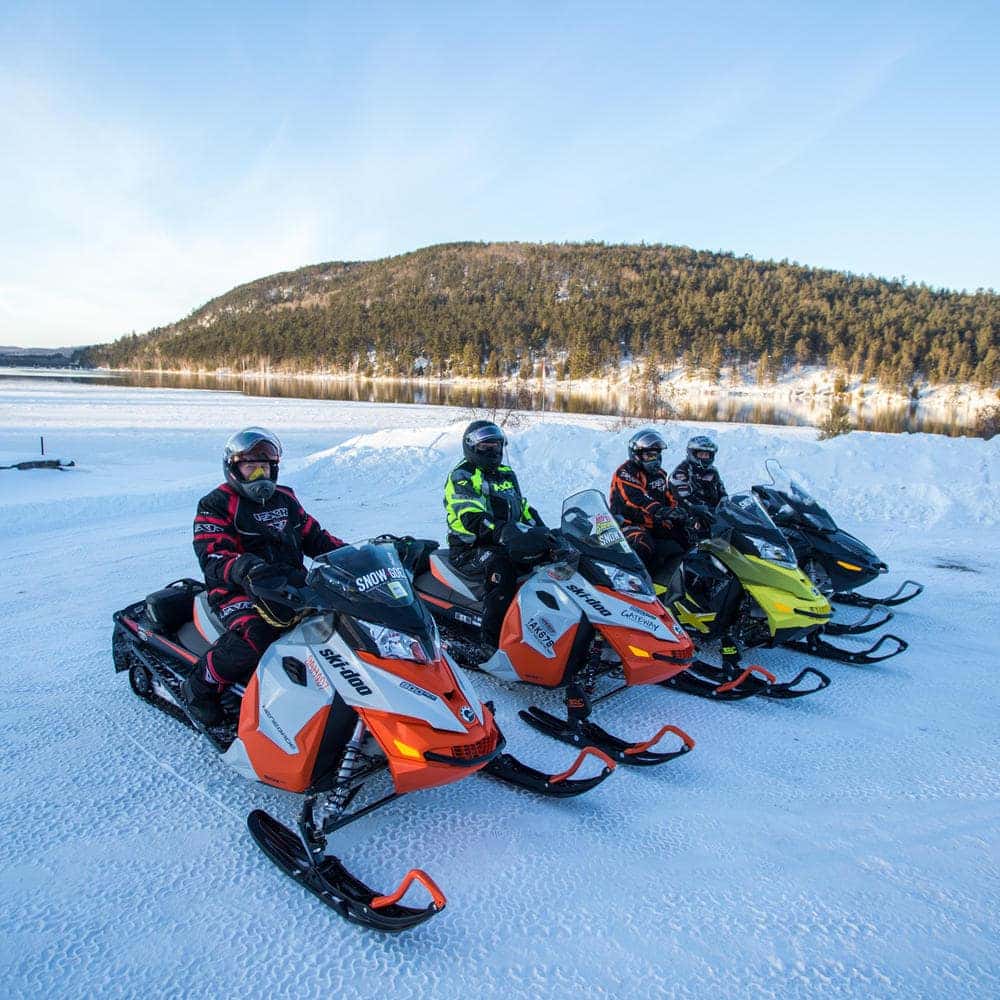 As the season of winter approaches, owning recreational vehicles like snowmobiles is becoming more and more appealing. Certainly, it would be cheaper to own one in the long run instead of constantly renting a snowmobile from a supplier. Also, having your own snowmobile will make winter get-togethers more fun and interesting. Being able to transport your snowmobile wherever your next winter destination will be is also a benefit of owning a snowmobile of your own.
However, not everyone can afford to buy a brand-new snowmobile. If you are interested in having a snowmobile of your own but couldn't afford to buy a new one, purchasing a second-hand snowmobile is a good alternative.
What you should avoid when looking into buying a used snowmobile
When it comes to buying used or second-hand items, every person wants to have a good deal. Ideally, people who are looking into purchasing used snowmobiles want a good-quality vehicle at an affordable price. However, you shouldn't just trust any attractive deal that falls unto your lap. You have to be critical of the second-hand snowmobile offers you get, especially if this is your first time buying a used snowmobile.
To help you, here are some of the red flags you should look for when buying a second-hand snowmobile:
Snowmobiles without proper paperwork
As a rule of thumb, you should always keep paperwork in mind when buying used items. This will serve as proof of the snowmobile's authenticity. Most insurance coverage plans will also require proper paperwork, so you should only consider used snowmobiles that come with a proper paper trail.
There are a lot of stolen snowmobiles everywhere, so having legitimate paperwork also helps weed out stolen units. Once you get a hold of the paperwork, make sure that it is authentic paperwork. Cross-check the paperwork with the manufacturer before you think about accepting a deal.
Lack of maintenance records
Before purchasing a snowmobile, ask for the maintenance records to review the repairs that have been done to the vehicle so far. It is only right that you know the mechanical status of the snowmobile you are purchasing, including areas that constantly required repairs and refurbishing.
If a person is selling a snowmobile, it is common courtesy for them to check the overall status of the vehicle before they offer it to anyone. If the seller tells you they do not have records of their snowmobile maintenance, you should at least ask where they last had it looked at. If they do not offer any of these details, it would be better to look for other offers.
Lengthy maintenance record
Once you get a hold of the snowmobile's maintenance record, you should carefully look through it and study the history of repairs so far. Has there been any major accidents that necessitated a big repair, or is the previous owner just meticulous with the maintenance of the snowmobile? Knowing the history of repairs will tell you how looked after a snowmobile is. It can also say a lot regarding repairs you need to get ready for should you experience any mechanical problems in the future.
A long and messy maintenance record should be a red flag, except in cases of textbook maintenance and upgraded snowmobile.
Seller is hard to get in contact with
Apart from trusting the paperwork and the maintenance record of the snowmobile, one of the best gauges in selecting a good deal is the person you are dealing with. A trustworthy seller shouldn't be difficult to reach out to, especially if they do not have any issues to hide when it comes to the snowmobile they're offering.
There are scammers that offer great deals, but you'll find that they're hesitant when it comes to meet-ups and vehicle check-ups. Be wary of the people you are dealing with. If your gut tells you that you should think about backing out of a deal, trust your instincts and look for a trustworthy and dependable seller.
The supplier doesn't allow a thorough inspection of the snowmobile
This is one of the most important red flags when looking into buying used snowmobiles. Sellers should be transparent as to the working status of the snowmobile they're offering. If there are minor issues, you should be made aware of it immediately.
Without thoroughly inspecting the snowmobile, you may miss compression issues, bent and warped tunnels, oil patches, worn skis, and missing carbides, among others. A used snowmobile may also have problems on their lights, gauges, engines, and brakes.
Take the snowmobile for a quick spin before deciding on buying it. By doing so, you will have a feel of the machine before committing to doing upgrades and repairs to the second-hand vehicle.
Get your second-hand snowmobile from a trusted supplier
There are a lot of things you should consider when buying a second-hand snowmobile. These red flags are just some of the many things that you should take into mind. Apart from these, you should also look into the type of engine you want, your budget for the snowmobile, and how much you are willing to shell out for repairs.
If you are looking for a trustworthy company when it comes to providing and maintaining second-hand snowmobiles, Westshore Marine & Leisure is one of the best companies to approach. We have been in the industry for years, and we always make it a point to provide the best deals for our customers whatever it takes.
Regardless if you are looking for new or pre-owned snowmobiles, we have got it all for you. We are also willing to repair and upgrade the snowmobiles at a fair and affordable price. All you need to do is reach out to us, and we'll be sure to offer the best snowmobile deal that suits your lifestyle, riding style, and budget.
What are you waiting for? If you live around the Manitoba area and need powersport vehicles like snowmobiles, we would happily guide you through your next snowmobile purchase! To know more, contact us now!