10 Reasons You've Got to Try an Argo Off Road ATV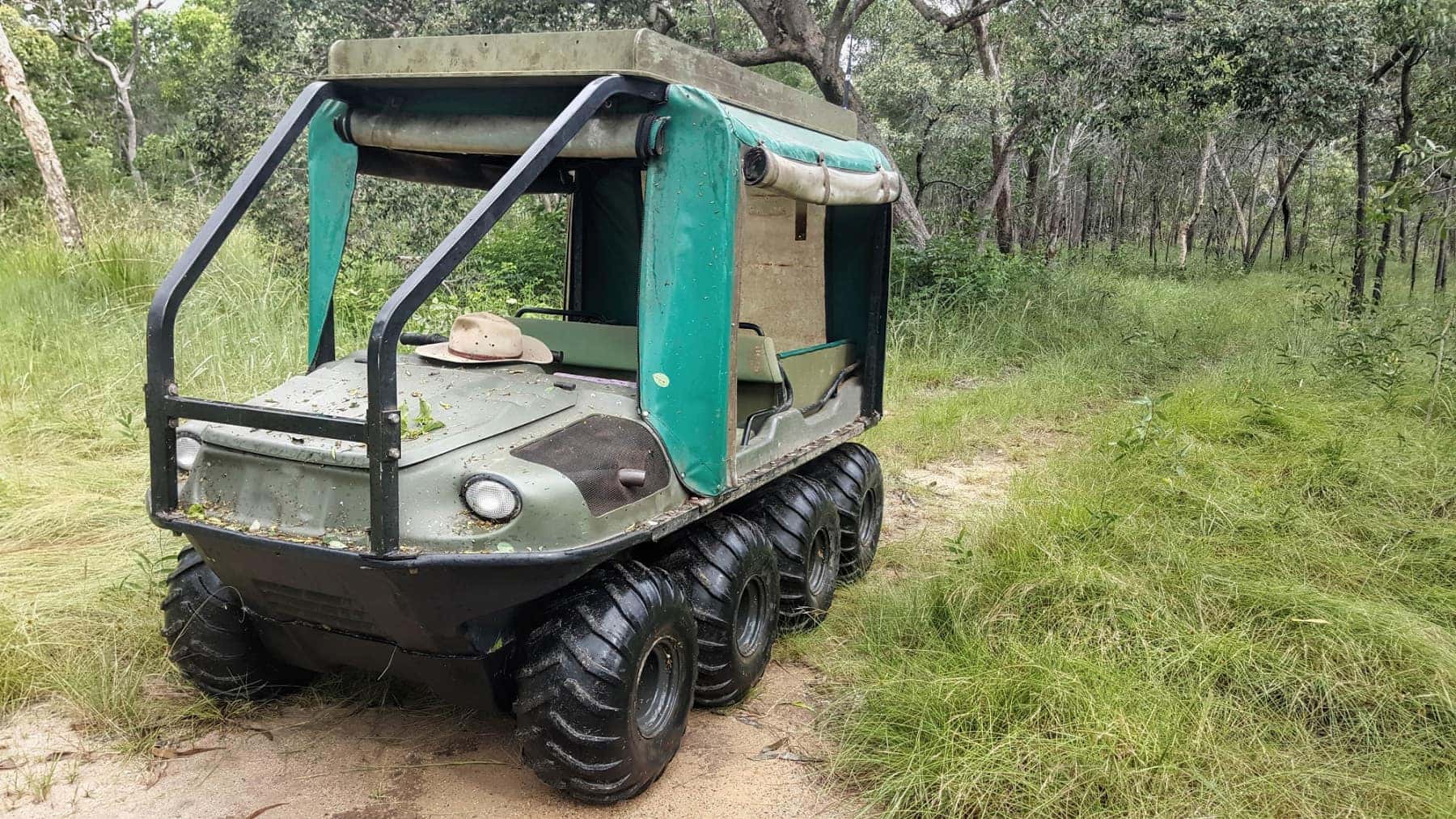 If you have not tried riding an Argo Off-Road ATV, you have not been living!
In case you do not know what an Argo Off-Road ATV is, let us explain it to you. An ATV is an all-terrain vehicle, which means that it is a machine that you can drive through all kinds of rough, outdoor conditions. The ability for an ATV to drive through harsh, outdoor conditions is enhanced when it is categorized as an "off-road" ATV.
When someone says a vehicle is off-road, it means that it was manufactured to endure the conditions of the wild rather than a traditional road. An Argo Off-Road ATV is a brand of Canadian off-road ATVs that are suited to drive through both outdoor land and water conditions.
To prove to you that you need to purchase and/or rent an Argo Off-Road ATV as soon as possible, we are giving you a list of specific reasons why you must try riding an Argo Off-Road ATV.
Get ready to have the ride of your life!
#1 Reason to Try an Argo Off-Road ATV: Hunting and Fishing
If you love hunting and fishing, there is no better ATV than an Argo Off-Road vehicle. This is especially true since the Argo Off-Road ATV is arguably the best kind of amphibious all-terrain vehicle out right now.
Amphibious means that the Argo Off-Road ATV can handle both the rough off-road outdoor conditions of the wild that people hunt in and the outdoor water conditions that people fish in. In fact, the 8-webbed tires of the amphibious Argo allow Argo and Argo rentals to go from cross-country to fishing in a heartbeat.
2. Good for The Environment
There are numerous aspects of an Argo Off-Road vehicle that make it environmentally friendly. For one, new Argos and Argo rentals have low ground pressure tires. Thus, the tires of new Argos and Argo rentals move gently enough so that they will not ruin nature's grass and fields or wreak havoc on the fish and animals in the bodies of water that they drive through.
This lack of havoc and evidence of being on nature's lands and bodies of water is also great for hunters and fishers that want to keep a low-profile and not disturb the natural habitat that they are getting food from. Argo Off-Road ATVs are also environmentally friendly vehicles because they have fully-sealed bodies to prevent them from releasing chemicals into the air behind them.
3. High – Quality and Affordability
The ATV and Argo Canada rentals companies have secured their spot as a dominant ATV group over the course of 50 years. That means that, according to their customers, Argo rentals have been making highly reviewed ATVs for private, public, and commercial use for over 50 years.
Luckily, Argo still finds ways to make its vehicles affordable despite being of high-quality. In fact, most Argo ATVs cost less than the average regular car.
4. Great Loading Capabilities
The Argo Off-Road ATV vehicle has superb loading capabilities. For example, people in public sectors like to use Argo Off-Road ATVs to carry passengers and deliver supplies, even when in rough terrains. Public sector fields of work include firefighters, law enforcement, any sort of security and/or defence professional, and emergency responses.
The Argo Off-Road ATV often even carries up to 1500 pounds when being used for commercial jobs like that of the construction, mining, utility and forest industries. The great loading capacity of Argo ATVs is one of the key reasons why this type of vehicle is used to help do everything from transporting military equipment to exploring space.
5. Countess Customization Options
So that you purchase the right Argo or Argo rental that best fits your needs, the Argo all-terrain vehicle has numerous customization options to choose from. For example, you can purchase Argo ATVs that run on diesel or Argo ATVs that run on gasoline. You can even dress your Argo ATV with different vehicle parts and accessories to best fit your lifestyle and needs.
Whether you want an Argo ATV for hunting and public sector jobs like the Frontier Series Argo, an Argo ATV best suited for outdoor recreational purposes like the Avenger Series Argo, an Argo best suited for heavy-duty commercial jobs like the Conquest Series Argo, or an Argo adapted for extreme terrains like the XTR Robotics Argo, there is an Argo for you.
6. It Can Hold Several People
Most Argo ATVs can hold anywhere from 4 to 6 people. Thus, riding an Argo ATV can be a great outdoor activity for your family or group of friends.
7. They Are Efficient
Many Argo vehicles have energy-efficient engines, transmissions, and other fuel and non-fuel parts and accessories. This continues to show that the manufacturers of Argo vehicles are conscious of the environment.
8. Great for Property Management
The Argo's versatility in the type of terrain it can handle combined with all the parts and accessories Argo provides its users to customize their ATVs makes Argo the perfect kind of vehicle for someone who owns and manages a large amount of property. As a property owner and manager, you can use your Argo vehicle to help complete all the heavy loading and farming tasks you must do.
9. Outdoor Exploration
As a large, comfortable, amphibious off-road vehicle, the Argo ATV is the perfect device that you need to have fun exploring the outdoors with. For the perfect recreational outdoor ATV, purchase or rent an Avenger Series ATV.
10. They Do Not Roll-Over
The manufacturers of the Argo ATV are so particular with their vehicles that they made many Argos not have the ability to roll over. This increases the safety of Argo ATV riders.
Which Argo ATV Best Suits You?
Now that we supplied you with numerous reasons for why you should try an Argo Off-Road ATV, it is time to decide which Argo ATV best fits your needs. Do you see yourself hunting with a Frontier Series Argo, having outdoor fun with an Avenger Series Argo, or utilizing one of the other Argo vehicles? The choice is yours!
To learn more about ATVs and other marine and leisure vehicles, contact us here.