Part of the Ride: Understanding E-bike Parts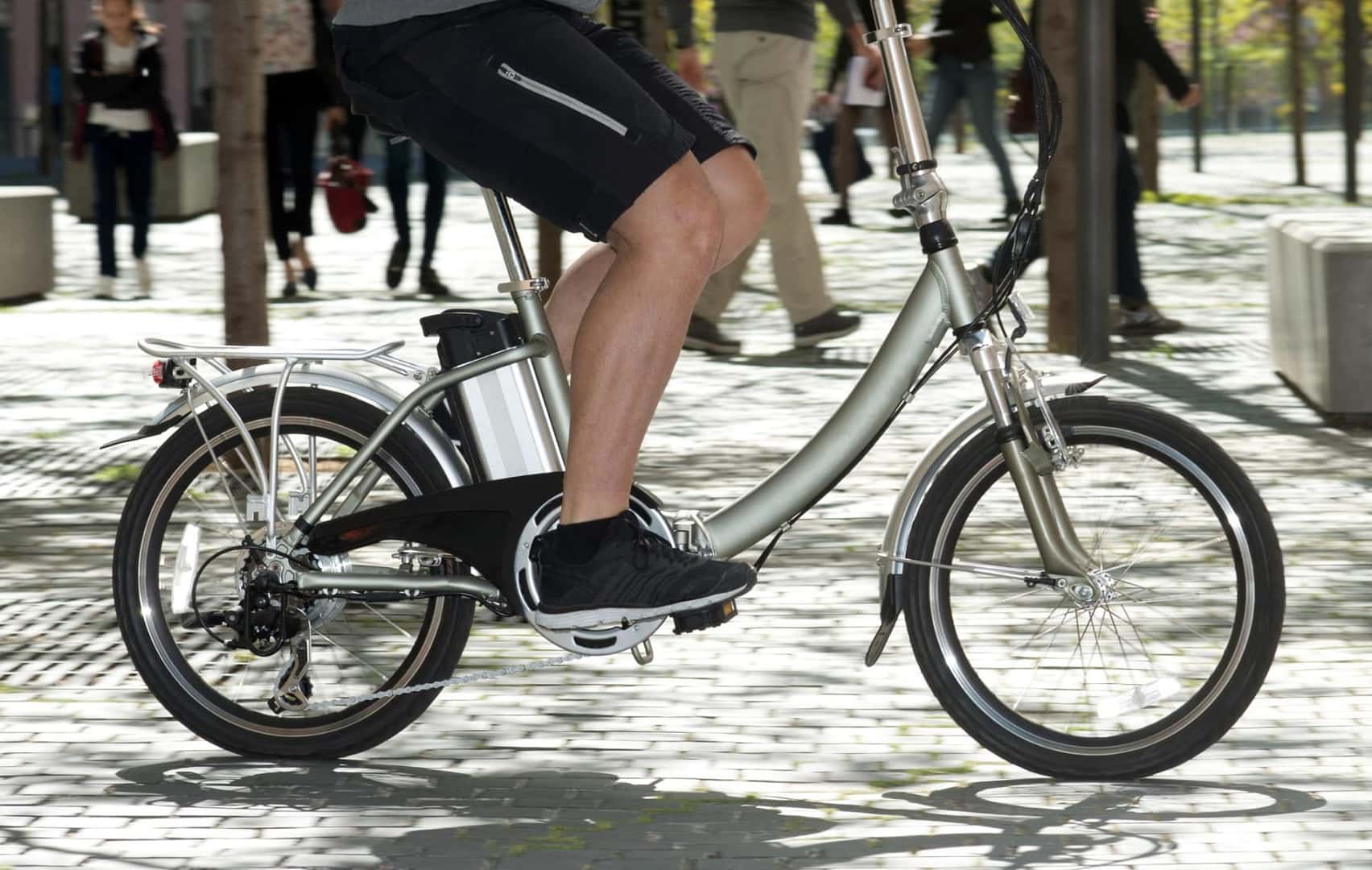 Part of the Ride: Understanding E-bike Parts
Most of us are familiar with e-bikes by now, as they've enjoyed healthy growth in sales over the last ten years or so. Presently, over 3 million a year are sold.
But, how much do you understand about how they work?
A functional understanding of e-bike parts will allow you to conduct minor repairs yourself, or at least identify how to care for your electric bike properly. Read on to find out more about e-bike accessories and parts.
Motors
The most essential and prominent component of an e-bike setup is its motor. The motor can be attached to the bike in a few different ways, either powering the gears or one of the wheels.
Older bikes tend to have a motor on the front wheel, but with the e-bike accessories and parts advancement, the motor on more expensive models tends to be around the pedals, with mid-range bikes using the rear wheel and cheaper ones still using a front-wheel-drive motor. Of course, there are exceptions to this rule too.
Chargers
Technology has introduced innovation to everything there is, including e-bike chargers. In the past, you'd have been hard-pressed to find an easily removable battery, so you'd have to connect your charger to the bike in your garage or bring your bike inside. Not fun if you live in an apartment block with no elevator!
Most chargers on modern bikes will have your bike charged in a matter of hours, so you can get back out on the road as soon as possible after running your battery down to zero.
Batteries
There is no "e: in e-bike without a battery. It's one of the most crucial e-bike or e-moto electric bike parts.
E-bike batteries come in different shapes, sizes, capacities, connection types, and power ratings. If you're shopping for a new one, you'll need to check all of those specs against your bike to ensure your new battery is compatible.
Some e-bikes have built-in batteries, while others have removable ones. When shopping for an e-bike, it's a good idea to check which it is and whether or not that particular type of charging fits your lifestyle.
Consoles
Consoles can be very basic or even non-existent. Still, most newer e-bikes include a solid modern console for controlling the whole e-operations instead of a regular switch. And, these consoles are loaded with exceptional features these days.
If we take a look at e-bike parts Canada in particular, the number of functions included in an e-bike console is truly mind-boggling. Speedometers, temperature indicators, fuel indicators, gear control, etc. These are some of the features loaded in the modern e-bike console setups.
Controllers
Controllers can be classic bike parts like a brake lever and include your accelerator on an e-bike that has one incorporated.
Accelerators can exist as buttons on a control panel, throttles, or a switch. They are usually on the right-hand side of the handlebars, just like a standard gas-using motorbike. So, if you're familiar with riding dirt bikes or road bikes, switching to an e-bike should feel natural to you.
Pedal Assist Propulsion
Some e-bikes don't even have one, and instead, use pedal assist.
Propulsion is a term often used to define the pedal-assist feature of an e-bike too. You can always consider the propulsion and pedal-assist a miniature cruise control. The difference is, you will need to pedal a little, usually in an effortless manner, if your bike is set on a high assistance mode.
E-bikes that only use pedal assist are usually much cheaper than those that use other methods of acceleration control. More expensive e-bikes often have the option to use pedal assist and have pedal assist built-in.
Wiring
As an e-bike parts distributor, we know precisely the importance of various e-bike accessories and parts. In our expert opinion, wiring of the e-bike setup is one of the major e-bike replacement parts orders we get. The wiring is like the veins and arteries that keep the critical "organs" (motor, console, battery) connected and fully functional.
Suppose you are getting an e-bike directly from a solid manufacturing company, the wiring is likely going to be hidden. The wires are often stored within the frame and only come out a little at the connection points.
Lights
Integrating lights in your e-bike is like an additional safety feature that depends upon you.
Most e-bike manufacturers only include a front light with a light-generating potential that will be enough to see in the dark for a few feet only.
But if you are in love with the passion of nighttime rides (or you often get stuck at work late), an upgraded light setup could be on the cards for you.
Most top-tier e-moto bikes come with decent headlamps and a brake light so there shouldn't be any issues with lighting if that's the type of e-bike you're going to get.
Power Generators
Along with the regular battery-operated working system, some other popular methods can generate power for your e-bike. Some popular options include solar power, pedal power, and regenerative braking.
With solar, if your bike is exposed to the sun, your battery will get a minor charge. Make sure you don't cover the small panel on your bike's frame.
Pedal power works exactly as the name implies. When you opt to manually power your bike with the pedals, some of the power is transferred back into the battery.
Regenerative braking uses the friction from the brakes as a method of charging the battery.
Each of these methods only supplies a small amount of charge back to the battery to complement a full charge rather than replacing it.
Wheels
How will the bike even move without wheels? The pair of wheels is easily one of the essential working units of an e-bike setup. As there's not much new about wheels, they're often overlooked when people consider which e-bike they want.
Thicker wheels will give you a smoother ride and are much more appropriate if you plan to go off-road with your e-bike. Yet, thinner wheels will give you more speed and allow you to make more agile turns for city rides.
Frames
In appearance, there are many significant similarities between a frame of a regular bicycle and an e-bike. But some differences are pretty obvious as well.
The first significant difference will usually be the special back column containing the battery itself. Also, certain e-moto electric bike parts require special compartments within the frame to fit in, correctly.
Most e-bikes come with thicker and studier frames than their standard bike equivalents. The durability of the frame, however, solely depends upon the manufacturer.
Suspension
No matter what kind of bike you are using, whether it's an e-bike or a regular bike, the suspension will play a crucial role in the comfort of your ride.
The bike's suspension is the only thing that will be keeping you secure from the uneven shocks of the road, especially if there is no road.
Practically, there's no difference between the suspension system of an e-bike or a regular bicycle. Bikes that are only made for city riding won't come with much suspension, and the opposite is true for mountain or dirt bikes.
How well the suspension will perform depends upon the manufacturer of the bike and the model you opt for.
Brakes
Last but not least, we have got the brakes that will determine whether you will have an accident or not.
While e-bikes still use calliper or disk brakes, just like a normal bike, you should remember that the brakes often get more of a workout than on a standard bike. This is because you can maintain a steady speed on hills and don't just use the natural slowing power when you stop pedalling on a regular cycle.
E-bike Parts Canada
Now that you have a basic understanding of e-bike parts and what they do, you can make a more informed decision about which e-bike you may want to buy.
As the e-bike industry grows, so does the number of bikes available. There are plenty of good options out there. Yet, even the best of the best can break down sometimes.
Don't worry though. You can get e-bike parts online from us if that ever happens to you. Check out our selection of parts. We'll have you back on the road in no time.