The Many Benefits of Renting an ATV or Side-by-Side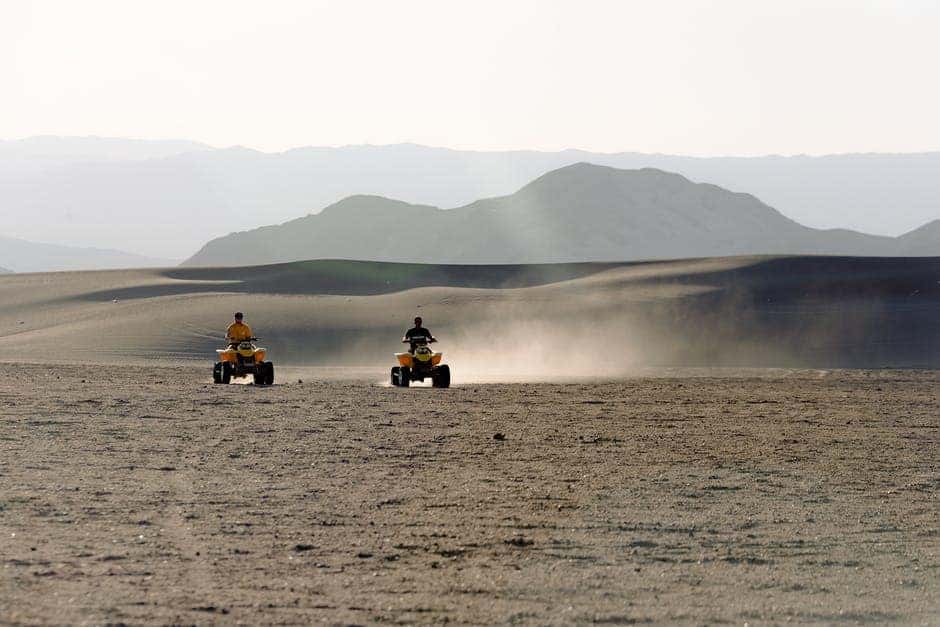 The Many Benefits of Renting an ATV or Side-by-Side
Did you know that motorcycling, ATVs, and Side-by-Side driving are included in the five largest conventional outdoor recreation activities by economic output? The sector is currently valued at $7.6 billion and is expected to grow to $14.10 billion by the end of 2025.
ATV or side-by-side ownership is not for everyone. The average cost of buying an ATV is around $6,300. But you can spend over $17,000 or as low as $1,000 for smaller used models.
Such fees and loss of quality are pushing more people into renting an ATV. ATV rental services allow you to rent a modern ATV worth around $20,000 for an affordable $300.
In this post, we will be looking at the kinds of benefits you are likely to experience while leasing an ATV. So read on!
Try Before You Buy
One of the main reasons people rent an ATV is that they want to try out the machine before buying it. Buying an off-road vehicle is a significant purchase.
It makes sense that anyone would like to take one for a spin before buying it. If you purchase a used ATV, you should start by looking for cracks within the tires. Then look for any engine leaks or missing ball joints.
When looking to purchase a new ATV, the amount of power you want depends on how you intend to use the vehicle. There are many options when it comes to power, so you should rent a few ATVs to know what best works for you.
There are many different ATVs to choose from, but they can be divided into a few key categories.
Sport ATV
These ATVs boast superior horsepower, precise handling, and premium suspension performance. This allows sport ATVs to deliver high speeds.
Sport ATVs come in various models designed for motocross, trial performance, or desert racing. Models like Scrambler XP 100 and Scrambler 850 perfectly represent the characteristics of a sports performance ATV.
The key features of a sport ATV include:
Speed and acceleration
Precise handling
Premium suspension performance
Sport ATV models range from rear-wheel-drive models designed for racing to four-wheel-drive models designed for trail performance.
Recreation or Utility ATV
The main attribute of utility ATVs includes smooth-riding performance, outstanding handling, efficient electronic fuel injection, and a superior all-wheel-drive system.
Utility ATVs are versatile; hence they are ideal for performing several tasks such as adventurous trail-riding, hunting, and camping. Its key features include:
• Electronic power steering (optional)
• Racks and storage
• High ground clearance
• Integrated hitches for towing
• Independent rear suspension for all-day comfort
Utility and recreational ATVs are arguably the most popular type of ATVs in the market.
Youth ATV
These ATVs are a great alternative for younger riders since some states need ATV riders to be at least 16 years old. Youth ATVs are designed to be ridden by children between the ages of 6 and 16 with adult supervision.
The ATVs are sized right for age and ability, each designed with safety features for introducing the next generation to ATV riding.
Reduces Costs
Another significant benefit of leasing an ATV is that you avoid paying heavy monthly payments that come with purchasing the ATV. For those looking to use the ATV a few times a year, it makes more sense than you should rent an off-road vehicle instead of owning one.
Renting an ATV reduces the worry of purchasing tags and permits or selling or trading in the ATV.
The cost-efficiency of renting an ATV makes your trip more enjoyable than being concerned about how hard it will hit your pocket.
Leasing an ATV is an excellent approach for anyone who doesn't ride ATVs regularly but still wants to experience riding one now and then.
Duration
If you will be using the ATV a few times a week or just for a few hours, then renting is the best option to choose. ATV rental services providers often have a discount if you rent ATVs for an event.
However, you need to guarantee to look after the ATV and return it safely in one condition. It is common for ATV rental service providers to request a security deposit before they let you hire their ATVs.
This should not bother you since you get the security deposit when you return the ATV in good condition. Additionally, by renting an ATV, you earn the convenience of getting in and out fast.
You also avoid all the mundane paperwork of financing agreements and insurance details necessary during a purchase.
Storage
Storing an ATV when it's not in use can be quite a challenge if you own the ATV. However, by leasing an ATV, you can pick and drop the vehicle at the service provider rather than store it with minimal space.
You can save tons of money and storage space if you decide on renting ATVs instead of purchasing them. The ATV rental service provider usually stores the ATV in a secure place, and you can access the vehicle as soon as you clear the rent fees.
Transportation
When you purchase an ATV, it will not magically teleport from the seller to your home's garage. For the ATV to reach your home, you have to hire a service for ATV transportation.
Although such services are often excellent, they are still problematic for individuals running on a tight budget. You will have to part with extra hundreds of dollars just to move your newly bought ATV from the company to your home.
There is also the risk of damaging or scratching the ATV during the transfer. Therefore, it is best to rent ATVs whenever you require them. In addition, renting an ATV gives you the added benefit of packing light if you go on a trip.
Instead of bringing a hauling rig, registration and license, fuel, and other necessities for your ATV, you should consider renting.
Maintenance
A general ATV tune-up can cost anywhere from $100 to $400. The service includes swapping out spark plugs, changing the oil to flushing the braking systems, and much more.
If you own an ATV and take it to a professional, expect to spend between $80 to $100 per hour on labour fees alone.
Rather than keeping up with your ATV's maintenance, rental service providers make it their responsibility to maintain inventory. As an ATV renter, you have limited obligations since you do not have to take care of repairs.
This means that you don't have to worry about maintaining the ATV or paying for damages now and then if you rent one.
All Gear Included
Before heading out into the mountains, it's vital to ensure that you have all the gear you need to stay safe and keep from getting lost.
When you rent an ATV from a service provider, it comes with a global positioning system (GPS), maps, and all kinds of other gear. The GPS alone is beneficial for individuals looking to make the most out of their time.
Service providers often have an ATV riding expert who will find the best trails, depending on your skill level. ATV riding is intense and sometimes even dangerous, even in the hands of a more skilled driver.
ATV rental services focus n giving their clients their best experience, and most teams accommodate you on the trail.
What You Need to Know Before Renting An ATV
There is nothing that beats the experience of riding an ATV outdoor. Leasing an ATV or side-by-side is the perfect way to get your adrenaline jumping. If it is your first time renting an ATV, here are some tips you should be aware of before renting an ATV.
Determine Your Experience Level
Before you even plan for your off-road adventure, you should know your ATV riding and operating skill level. Start by confirming if you can perform essential functions such as braking, applying the throttle.
If this will be your first time riding an ATV, or you aren't that experienced, ask if the service provider offers pre-ride instructions. This is often a great way to gain confidence and learn how to operate the ATV before hitting the trails.
Understand the Different Types of ATVs
There are many different types of ATV vehicles available in the market today. When booking a rental ATV, you will have to select the kind of ATV you are interested in riding.
There are four main types of recreational vehicles that most service providers offer.
Four-wheelers: These are single-rider ATVs, and they are the most common type of vehicle to rent because they are ideal for racing and rough terrain.
Side-by-side: This type of ATV has two seats for the driver and a passenger with rollover protection and a fully enclosed cab.
Sport vehicles: They are designed to specifically address intensive and competitive riding, with side-by-side and sporty ATVs being highly recommended for more experienced riders
Youth four-wheelers: These ATVs are ideal for younger riders between 6 and 16 years old, but adult supervision is still recommended.
Additionally, some service providers consider golf carts to be in the same category as an ATV. However, they are not as thrilling as other recreational vehicles. They are ideal for when travelling at low speeds on paved streets.
Figure Out How Long You Want to Rent
The majority of ATV rental services providers place a limit on how long you can use their vehicle. Once you're enjoying the trail, you will want to spend the entire day riding through the terrain.
ATV rental varies by time- the longer you want to spend with the ATV, the more money you will pay. The standard rental time is based per hour, half a day, or a whole day.
Depending on the riding area or size of the trail, most experienced renters recommend two to four hours.
Know The Type of Trails
ATV riding is often full of heart-pumping action. The scenery and terrain vary depending on where you will ride the ATV. The East Coast is known for countless trails along wooden terrain and twisting forests.
There are towering dunes and trails through vast canyons on the West Coast. ATV trails can be broken down into public and private riding areas anywhere you decide to ride.
Public riding areas include open lands such as designated trails in public parks and beaches. In addition, the Bureau of Land Management is responsible for operating several public lands set aside for off-highway vehicles.
Private riding areas are accessible when an individual rents from an ATV renting service provider. Most companies have agreements with off-road resorts and private properties that allow riders to explore the land.
Find Out What Is Included With the Rental
Each ATV rental company and website offer different packages and options. They can range from guided tours to a simple ATV rental.
When looking for an ATV rental service provider, ensure they have packages that meet your needs. Since most rental companies don't provide on-site transportation, you could confirm if they can offer such a service if you don't have a rig.
Guided tours are the most inclusive, offering safety gear, vehicle rental, tours of the riding trails and areas, and some even provide food and drink. However, all this comes at a higher charge.
Remember to keep your budget in mind when selecting additional features.
Rent Your Next ATV Today
The main argument against renting an ATV is that the costs will surpass the initial purchase price over time. However, the majority of the people do not use ATVs that often to justify the hefty fees.
If you are looking to rent your next ATV, Westshore Marine & Leisure has got you covered. We are a family-owned and operated business that takes pride in its customer experience. Our company is the leading and fastest-growing Powersport dealer in MB.
With over 85 years of sales and service experience, you can give us a call to discuss more benefits of renting an ATV.