Jon Boat Inspiration: Your Buying Guide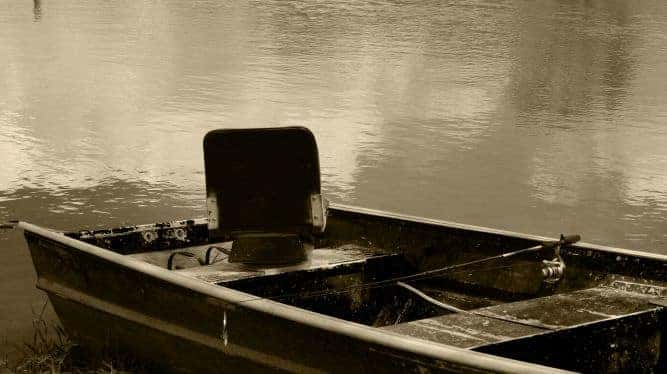 You want a small boat that's easy to transport and won't break the bank? A jon boat is the right pick.
Are you aching to get out on the water? If so, what's holding you back?
If funding is the issue, consider purchasing a Jon boat. A Jon boat will get you out on the water without breaking the bank.
Why would you want a Jon boat? And what is a Jon boat, anyway?
If you're asking these questions, you've come to the right place. We've compiled this guide to help you make an informed decision.
Keep reading to learn more about Jon boats, what their benefits are, and what they're used for.
What is a Jon Boat?
A Jon boat is a flat-bottomed, simple boat. Flatter and shallower than other boats, a Jon boat typically has benches for seating.
Jon boats may be made of various materials. These include wood, fiberglass, and aluminum.
These simple boats won't work for you if you're looking to go water skiing. They're perfect for calmer sports, though, such as fishing.
Benefits of Buying a Jon Boat
Thanks to their flat-bottomed design, Jon boats offer great stability.
If you perform any maintenance or utility tasks around a body of water, a Jon boat is perfect for you. These stable boats are easy to get in and out of, so you won't need to worry about having perfect balance.
If you're the type of fisherman who gets pretty excited over a great catch, a Jon boat is a good option for you. You won't find yourself falling over the side of the boat when you stand up in excitement, thanks to its stability.
One huge advantage of Jon boats is their ability to ride through shallow waters. Thanks to their flat bottoms, you won't have to worry about grounding. This can be very helpful if you like to go for fish that dwell in shallow waters.
Hull Types
There are a few types of hulls you may encounter when looking at Jon boats. Read up on each type to decide which one is best for you.
Tunnel Hulls
Tunnel hulls change your Jon boat from being completely flat bottomed to having some character. These hulls curve upwards and allow for some protection of an outboard engine.
Modified V-Hulls
While Jon boats aren't the best option for choppier waters, a modified V-hull can be used. This type of hull helps add stability when waves hit. It also does a better job cutting through waves than a typical Jon boat hull.
Thanks to the V-hull design, your boat can move faster. So this option may be appealing to those wanting to get to fishing spots quicker.
Accessories
While Jon boats may seem boring compared to other boats, they definitely aren't. And there's plenty of accessories you can add to make them even better.
Just like with other boats you'll have your options when it comes to covers, motors, trailers, and modifications. So don't think you have to stick with what you find when choosing a boat.
Seating Options
Jon boats will typically come with bench seating installed. That doesn't necessarily mean you'll like that setup, though. Luckily, there are other seating options available.
Be cautious when choosing new seats, though. You'll need to make sure you don't make the boat's load too heavy. Doing so could result in dangerous situations or interfere with your boat's performance.
When comparing seats, take each passenger's weight into consideration. Purchase seats that will hold you and your friends.
Research options before making a decision. Do you like high back or low back seats? Do you even have a preference?
Do you want camo seats to help you blend in?
There are plenty of options, so spend some time familiarizing yourself with them before you make a decision.
Size Considerations
Jon boats don't all come in one size, so you'll need to consider what size works best for you.
What do you intend to use your Jon boat for? What types of bodies of water do you plan to go out on?
If you'll be out on large bodies of water, you should go with a larger boat. It's also a good idea to go for a bigger boat if you're likely to encounter waves.
What's considered a large Jon boat? Boats 15 feet or longer.
Compare Your Options
When purchasing a Jon boat, make sure you compare your options before buying! Consider the hull types, engine, size, and more.
The boat's features aren't the only reason you should compare. Different dealers or sellers will likely sell their boats at different prices. Shop around to make sure you're getting the best deal.
Don't just go with your cheapest boat option, though. Make sure the boat you choose has what you want for your intended use.
If you're buying used, make sure all components are in working order. A deal that sounds too good to be true may mean the engine doesn't work.
Jon Boat: The Perfect Solution
Jon boats really are great little watercrafts. Well, they may not be so little if you go for the largest. Either way, they'll take up less space and cost you less money than many other boats.
If you'd like to be out on the water but don't plan on too much high adventure, a Jon boat could be the perfect option for you. The stability, options, low-cost, and simple design are all great benefits of Jon boats.
You don't have to take our word for it, though. Start your research and try some out.
Check out our inventory today! We may just have your perfect boat.