How to Store Your Boat for the Winter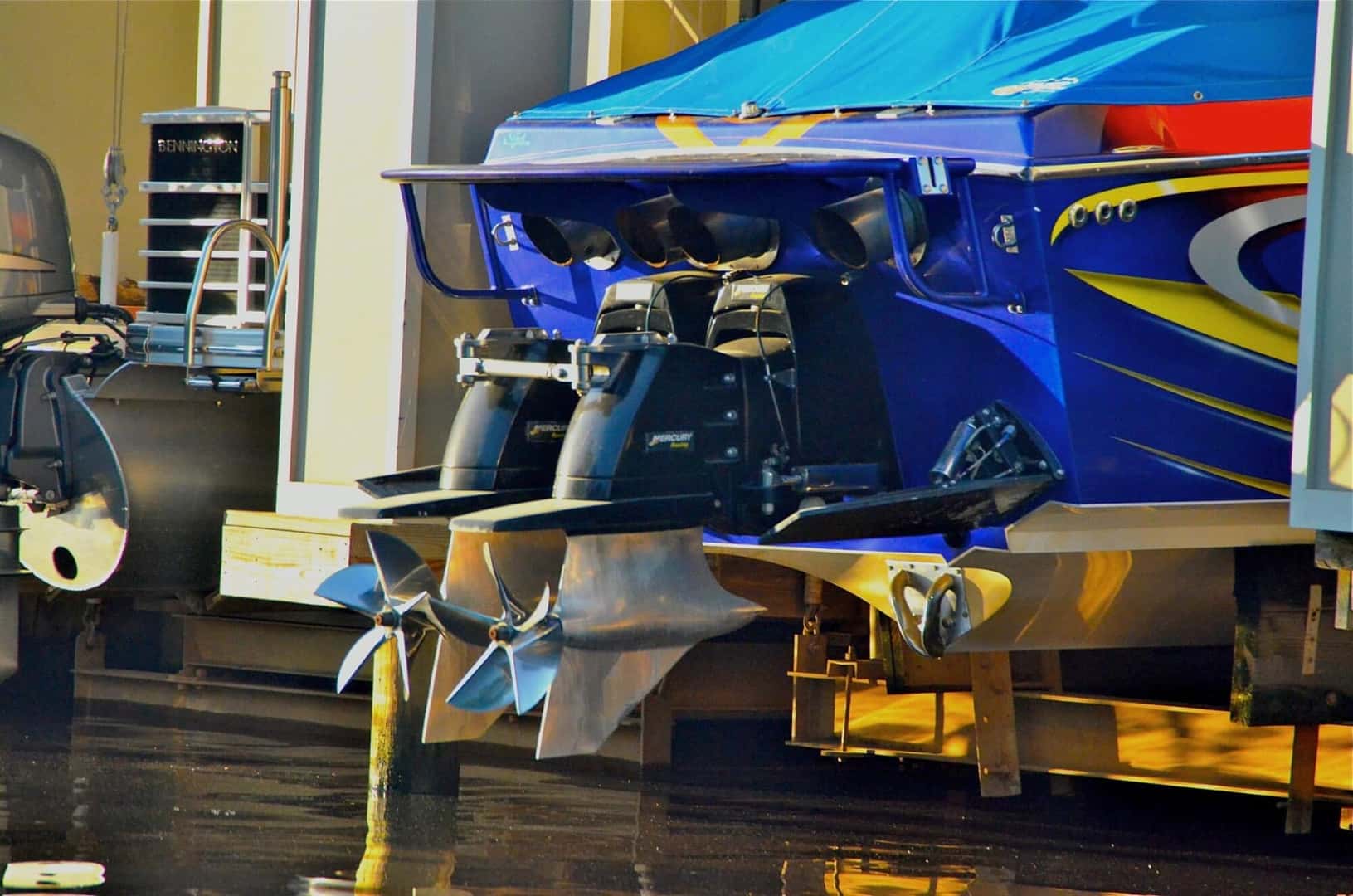 How to Store Your Boat for the Winter
The average annual snowfall in Ontario is 200cm or 79 inches. This amount of cold and ice can wreak havoc on your boat and result in expensive repairs. Finding proper boat storage is essential if you want to keep your boat in good condition.
In this article, we discuss how to store your boat as well as why you should winterize your boat. Continue reading to learn about your winter boat storage options.
Enjoy One Last Ride
Before the weather turns too cold, take your boat out for one final ride before looking into winter boat storage and winterization. Besides getting to enjoy an end-of-season ride, you get to check your boat's performance.
Make sure all electrical and mechanical components are working as they should. You should also check for any signs of damage that may worsen during boat storage. This can help you know what repairs are needed before storing.
Make Repairs
Don't delay making repairs on your boat. Putting your boat in winter boat storage while it's damaged can leave you with costly repairs once spring comes. Cold weather and moisture can expand cracks and cause rust.
If you notice any damage, be sure to mention this when you schedule your boat winterization appointment. This allows even greater peace of mind while your boat is stored for winter.
Winterize Your Boat
Once you've checked your boat for any signs of damage or malfunctioning parts, you should start preparing for winter. Most boaters aren't equipped for winter boating. Instead of letting it sit for months on end and face damage, you need to have it winterized.
Why Is It Necessary?
New boat owners often ask if winterization is necessary because they don't understand the consequences of not doing it. Without proper winterization, your boat can face serious damage from the harsh weather.
Even if you store your boat in a heated space, allowing your boat to sit without running for extended periods can lead to damage. If you don't want to face expensive repairs after winter, it's best to winterize your boat.
When to Start
Your next question is likely when to winterize your boat. After you've taken it out for the last ride of the season and checked for any signs of damage, you're ready to start the process. Winterization should be done before winter boat storage.
Accessing your boat once it's in storage might be difficult depending on the chosen storage options. The easiest thing to do is to have your boat winterized right before it goes into storage for the season.
Where to Schedule
At Westshore Marine & Leisure, we can take care of your boat winterization needs. This includes 2-stroke outboards, 4-stroke outboards, inboard engines, personal watercrafts, and dual engines.
Since we take care of the process from beginning to end, the process is much faster and easier than doing it yourself. Plus, our trained team has the necessary experience to do the job correctly and thoroughly.
What to Expect from Winterization
Before going in to winterize your boat, always start by cleaning it inside and out. This should be part of your regular boat maintenance after every outing, but it's especially important before putting it in winter boat storage.
After it's clean, you can expect a thorough winterization. The process is generally the same for all boats, but there are some differences between inboard and outboard motors. Below are some of the most important parts of the process, though our website offers a comprehensive list.
Flushing the Engine
If you have an outboard boat engine, the winterization process includes a long list of important maintenance. One of the most important is running and flushing the engine. This helps prevent damage caused by freezing temperatures.
Changing Oil and Filters
The changing of engine filters and oil such as engine oil and gear oil is included as well. Replacing oils and filters prevents the oil from breaking down during storage so it can continue to fight acid and prevent damage.
Stabilizing Fuel
Leaving fuel in your engine and engine system can allow it to degrade over time. The addition of a fuel stabilizer prevents the gasoline in your engine from breaking down and eroding the different components of your engine and engine system.
Fogging the Engine
Fogging the engine refers to the use of fogging oil on the carburetor. The oil coats the internal surfaces of the engine to help prevent corrosion.
How to Store Your Boat
Understanding how to store your boat involves understanding the different boat storage options available. Each option has its benefits and detriments so it's important to decide what you need in terms of storage solutions.
Before making a decision, consider your budget and what's in the best interest of your boat. Choosing the right storage options helps ensure your boat stays in the best condition possible instead of facing harsh weather.
Cover Your Boat
An important part of boat storage is making sure your boat has a cover. This can be anything from a large tarp to a custom-fit canvas cover. We recommend investing in a quality boat cover.
Cheap boat covers and tarps don't stay in place well. This means there's an increased risk of exposure and weather-related damage, especially if you choose to store your boat outdoors.
You might also consider having your boat shrink-wrapped. This is a service we provide at Westshore Marine & Leisure. These offer a snug fit to protect your boat all winter long.
Decide Between Boat Storage Options
Deciding between the different boat storage options comes down to budget, climate, boat type, and personal preference. Think of your car, the better protected your car is, the longer it will last. The same can be said for your boat.
For those who live in Manitoba, harsh winters are a reality and can take a toll on the lifespan of your boat. Offering your boat the best protection possible is important.
Those living in much milder climates where snow and below-freezing temperatures aren't as much of a concern have more flexibility. The weather is less of a concern to the longevity and care of your boat.
While some may have available boat storage on their private property others must rely on commercial storage options. The most common commercial storage options include outdoor storage, indoor storage, and wet storage.
Outdoor Storage
One of the most affordable storage options available is outdoor storage. Outdoor storage options are exposed to the elements. Your boat may be stored in an open parking space or stacked away in a tall structure.
Open parking spaces or stalls are referred to as uncovered outdoor storage and are by far the cheapest storage option if you don't have boat storage at your home. It's also the most exposed and potentially dangerous to your boat.
When it comes to uncovered outdoor storage, you want to make sure your boat has a high-quality cover or is shrink-wrapped. This helps prevent water and ice damage.
Covered outdoor storage comes at a slightly higher price. It also comes with a little more protection since there is some sort of covering. This protects your boat from precipitation, but not temperature drops.
Indoor Storage
Indoor storage facilities are popular boat storage solutions as well as they offer some of the best protection for your boat. There are two types of indoor boat storage including temperature-controlled and non-temperature-controlled.
A non-temperature-controlled indoor storage unit is similar to a traditional garage. It's completely enclosed so your boat is protected on all sides. While it's better protected than even a covered outdoor storage unit, the cold weather still poses a threat.
Temperature-controlled storage is one of the safest options for boats, especially in Manitoba. Not only is your boat safely locked away from wind and precipitation, but it's also protected from freezing temperatures and humidity.
Wet Storage
While wet boat storage isn't the best option for residents of cold climates such as Manitoba, it's still a possibility. The most important thing is to ensure the marina you dock with offers services to prevent ice damage.
This includes the use of bubblers or something similar to keep the water moving. Agitating the water prevents ice from forming and scraping against your boat.
All drains and valves should be winterized and closed. If your boat has thru-hulls that are below the waterline, you're probably better off finding a dry storage option instead. You can talk with your winterization team to help decide what's best for your boat.
Start the Winter Boat Storage Process
Start the winter boat storage process before temperatures get too cold. Once you've done your last thorough checks, take your boat in for any necessary repairs. Be sure to winterize your boat with your chosen storage options in mind.
Schedule your appointment today to winterize your boat with our team of skilled professionals.