Snowmobile Loans – How to Get Approved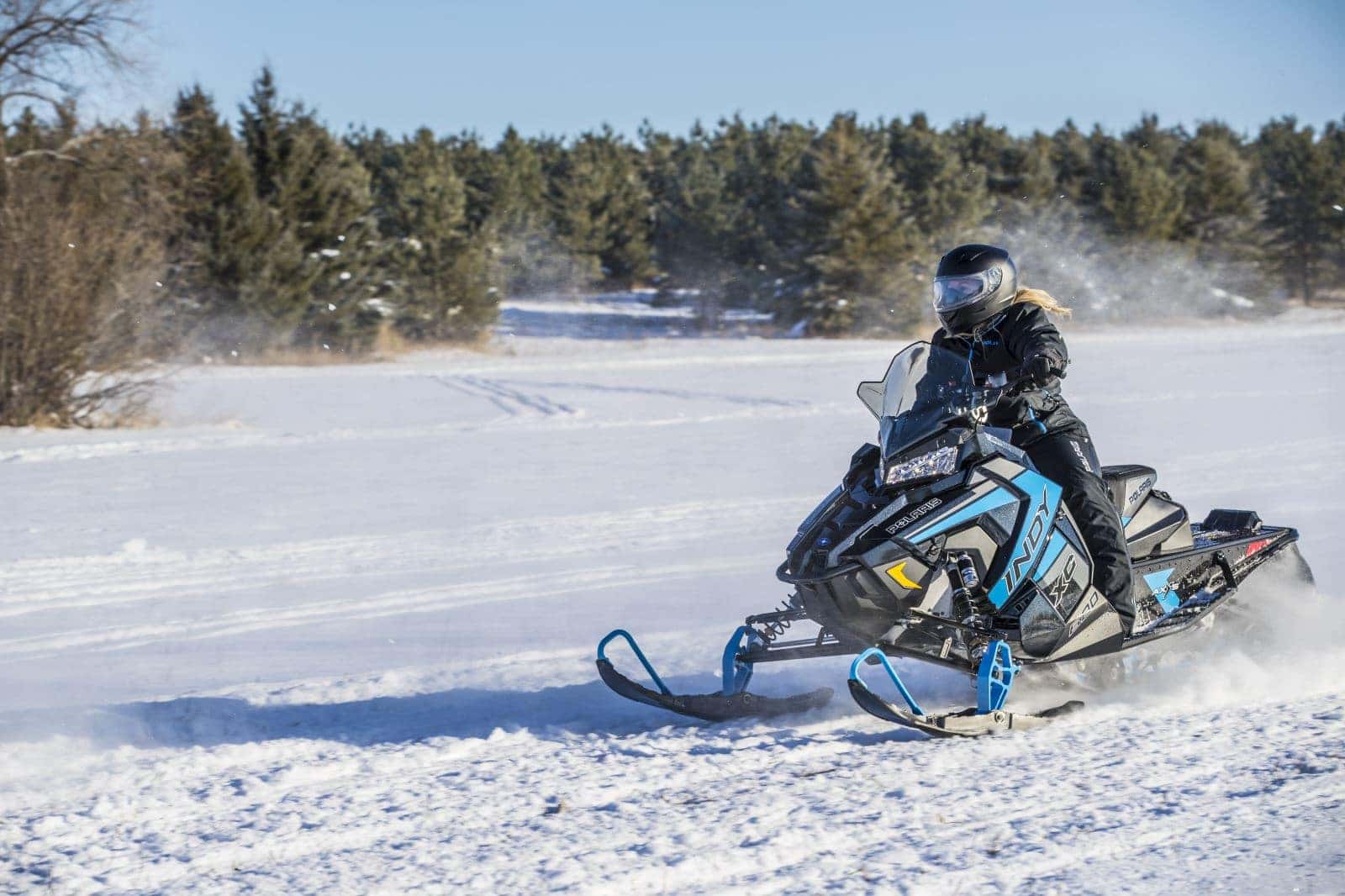 Snowmobiles are not inexpensive, so when you decide to buy one, you'll need to take your time and think about your budget and which model will be best for you. Whether you're buying a new or used snowmobile, or upgrading to a newer model, financing with your bank or credit union is often going to be a major consideration.
Decide which type to buy
People often ask themselves whether they'll be using their snowmobile only on trails or off the road. Most of the time, it's better to make a compromise and buy a machine that performs well on both trails and off-road.
Consider your riding style
Are you a "passive" trail rider or an "aggressive" snow driver who loves taking sharp turns at speed? The criteria for your new snowmobile will be different based on your riding style. This will also be true even if you prefer riding off-road. If you'll only be using your machine to reach your cottage up in the mountains, the snowmobile you buy will be different than the one you'll need for extreme off-roading.
The suspension
If you're planning on aggressive riding, you'll need a sportier suspension to handle the winding trails. If you love to tinker with making adjustments often, look for a model that allows you to make them easier.
Engine performance
If squeezing the throttle to hear the roar of your engine gives you a thrill, choose a more powerful engine. But if the less noise, the better, choose one that's quieter and more economical.
Accessories
Snowmobiles can be purchased with many different accessories. These can include travel bags, a booster seat and many other options. Take your time to choose the ones that are going to be right for you.
Once you've determined the type of snowmobile that best fits the type of riding you plan to do, decide whether you want to buy a new sled or one that's pre-owned. Consider the relevant costs involved including:
Insurance
Maintenance
Repairs
A trailer
Storage fees, and
Trail fees
Once you've arrived at a total for all your initial costs and monthly expenses, take a look at your financial situation to see if you'll need to take out a loan. These checks will help you secure a loan if you decide to borrow the money to pay for your new snowmobile:
Your credit standing
Your monthly income and expenses
Your current savings
Your loan payment history
Do you keep your credit within practical limits and avoid over-extending yourself?
Are you currently paying on a number of loans?
Do you have high balances on any credit cards?
Before you ask for the loan
A number of different factors will affect the rate that lenders will offer you on your snowmobile loan. One of the most important of these is your credit history. Look over your credit report by getting a copy from each of the three major credit reporting bureaus: Equifax, Experian, and TransUnion. Each of these companies will provide you with a free copy of your credit report every 12 months when requested.
These credit reports include information about where you live, how often you have paid your bills, and if you've ever been sued or filed for bankruptcy. Be sure to look over your reports from each bureau and note any inaccuracies. If you spot anything wrong, you should notify the bureau to have it corrected. Once an error is corrected, it should improve your score.
Also, note any negative aspects of your reports that you can improve on. As an example, if you should have some outstanding debt that has a small balance, pay it off entirely. When that's done, it will give your score a boost.
Check your budget
Before going through the application process, look at your household budget and get a rough idea of how much you think you can afford to pay each month. Don't over-extend yourself by stretching your budget so thin that you won't be able to make your new loan payments for any reason. Think about how much you expect to have left over each month; how much you've saved; and how many months you think you can pay the loan amount before it's paid off. Remember you will have basic maintenance and service to do on your snowmobile including oil changes, changing snowmobile sliders, and track service and alignment.
Applying for the loan
Snowmobiles can cost several thousands of dollars, and there's a good chance that you will be considering filling out a loan application and making a monthly payment to purchase one. In order to secure the lowest loan rate possible, it needs to be secured by the value of the snowmobile you are purchasing. A secured loan to purchase a snowmobile is very similar to a car loan. Both are secured by the value of the vehicle being purchased. The problem is that if you should default on the loan, the lender can repossess your vehicle. With an unsecured loan, however, you will usually pay a higher interest rate and it will require you to have much better credit.
The down payment
Your bank or credit union may or may not require you to make a down payment to finance the purchase of your new snowmobile. However, it's generally a good idea to put some money down as it prevents your loan from going "upside-down" and makes the loan period shorter. An upside-down (or underwater) loan is one where the collateral (the snowmobile) is worth less than the amount you owe on the loan.
Many lenders today will classify a snowmobile loan as a loan for a "powersport" vehicle. Other lenders may classify the loan as an "RV" or recreational vehicle loan. The difference between the interest rates on these types of loans may vary considerably. Be sure to shop around and compare the rates from different lenders before you decide to make your purchase.
When you finance the purchase of your new snowmobile, just do the research and be prepared to go through the process as prepared as possible.
Purchasing your new snowmobile requires some serious time and thought. There's no specific "formula" that will meet the needs of every customer. Choose the snowmobile that best suits you and soon you'll be cruising the snowdrifts and trails in your new snowmobile in almost no time at all.
Westshore Marine & Leisure
Westshore Marine & Leisure is one of the largest power sports dealers in Manitoba and the Prairies. We have a huge selection of snowmobiles, ATVs, dirt bikes, motorcycles, and generators.
Our family-owned and operated business is located in Manitoba on the north side of Winnipeg. We pride ourselves on giving you the best and most enjoyable customer experience possible. From sales to service, we look forward to providing you soon. Come see why Westshore Marine is the fastest growing Powersport dealer in Manitoba!