How to Get Approved for a Snowmobile Loan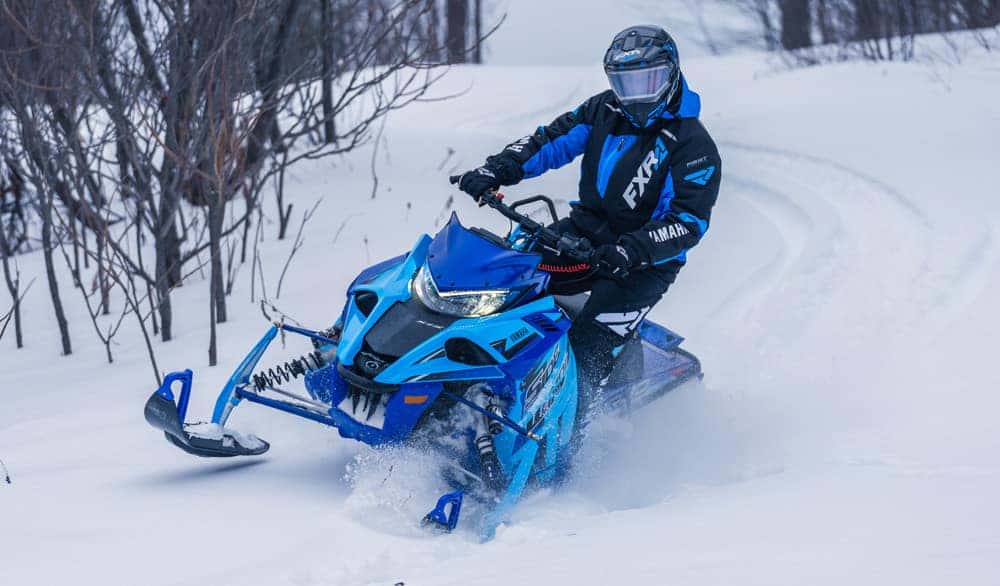 How to Get Approved for a Snowmobile Loan
There are always new snowmobiles out, and you probably want one, right?
The question becomes, how are you going to pay for it? You can pay cash for the snowmobile. If you're like many Canadians, you probably don't have that much cash lying around. Even if you don't have the cash on hand, there are various ways to buy a snowmobile, including a snowmobile loan.
In 2018, there were more than 124,000 were sold. Over 47,000 were sold in Canada alone. Do all of these people have the cash to spend on a snowmobile? Many of these buyers were likely to finance the purchase with a snowmobile loan.
Read on to discover how you can finance your snowmobile with a loan.
Research Snowmobile Models
When you're planning on financing your snowmobile purchase, you'll need to get an idea as to how much you're going to want to borrow.
Start shopping for snowmobiles now and price them out. It makes sense to come up with a budget for your snowmobile loan early on in the process.
You'll also want to account for accessories like trailers in the total cost of your purchase.
What Can You Afford?
You also need to take an honest look at your budget. You're going to take on a monthly payment for your snowmobile. You want to make sure that you know how much you can realistically add to your budget.
Take a look at your monthly expenses and your income. You'll need to see how much extra room you have in your budget for loan payments. You also need to think about how long you want those payments for.
With installment loan payments, you can lower your monthly payments by extending the amount of time you have to pay the loan back. The only downside to that is that you may pay a little more in interest in the long run.
Check Your Credit
You'll need to make sure that your credit score is good enough to get a snowmobile loan. If your credit score is too low, you may not be able to get a loan, or you'll pay more in interest.
The two credit reporting agencies in Canada are Equifax and TransUnion. You want to make sure that you pull a credit report from both agencies.
They use the same information to determine your credit score, but they weigh the information differently. That's why you'll see a slight variation in your credit scores.
You want to get your scores from both places because lenders will use one or the other. There's also a chance that there are errors on your report that can drag your credit scores down.
It's not that easy to get your credit from these agencies. If you want a free credit report, you have to call or submit your request by mail to Equifax. TransUnion allows you to obtain your report online.
There are online services that offer your credit report for free. You want to make sure that the reports are pulled from both agencies.
Look at Your Financing Options
There are a number of ways to finance your snowmobile purchase. The best way is to obtain financing from your dealer.
With dealer financing, the dealer is doing all of the work for you. They take your basic information and give you a couple of financing options from their many lenders.
The other advantage of dealer financing is that you don't have to spend the time shopping for a loan. You don't have to contact different lenders and try to find a reputable one.
Get Preapproved for a Snowmobile Loan
If you want to know exactly how much you can spend on a snowmobile, get preapproved. Getting financing is as simple as filling out an online application.
This will make the shopping experience less stressful because you know what your budget is. Your dealer will be able to show you the best snowmobiles and options to make sure it works with your financing arrangements.
Tips to Increase Your Credit Score
Your credit score can impact your ability to finance your snowmobile. It also impacts your interest rate. If you want to get the best rate possible, you'll want to follow these steps to increase your credit score.
Remove Errors from Your Credit Report
Errors on your credit report are a big possibility in the world of data breaches and ID theft. You want to make sure that someone didn't take out a credit card in your name. They could run up a big balance and leave you holding the bill.
You want to check your credit report for any errors and get them corrected as soon as possible.
Pay Down Existing Debts
A large part of our credit score is your credit utilization rate. This is the amount of credit you have against how much credit you're using. You may have only one credit card with a $2,000 limit, but if your balance is $1,800, that will increase your credit utilization rate.
In that case, your ration would be 90%. You want to have this ratio be at 30% or below for optimal credit scores.
If you are using a lot of your available credit, lenders see that as a sign that you are a financial risk. You want to pay down your balances as much as possible before getting a snowmobile loan.
A Snowmobile Loan Can Make Your Winter Great
There's something special about having a snowmobile. Snowmobiling is a great recreational sport that makes winter fun.
If you're ready to get a snowmobile, you have to figure out how to pay for it. A snowmobile loan is a smart way to finance your purchase. Of course, like any form of credit, you have to be responsible with it.
You want to make sure that you take out a loan that you can afford, and you get your credit score in order to minimize the amount of interest you pay for the loan.
Are you ready to buy your next snowmobile? Contact us or stop by our showroom today.