How to Get a Good Deal on Used Fishing Boats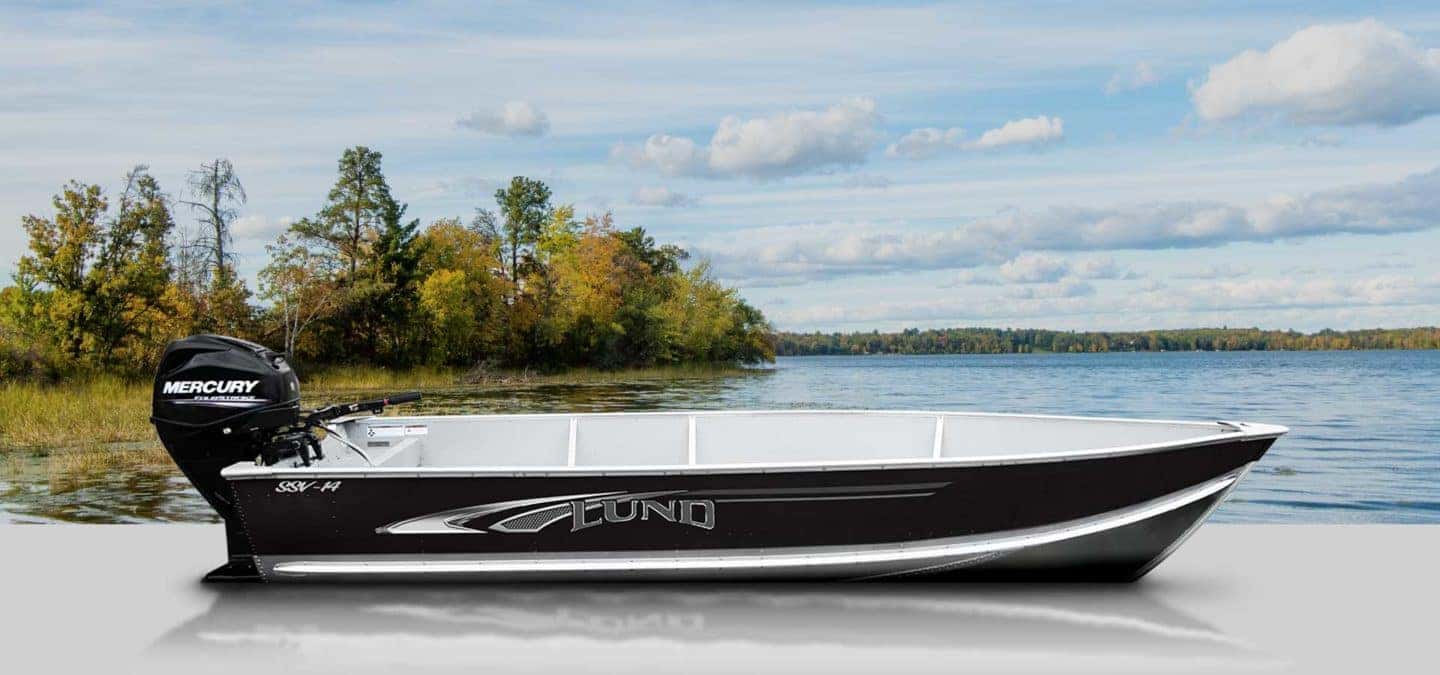 There are almost 16 million boats in use in Canada today. And while many of those boats are owned by people who really enjoy taking them out on the water, there are also thousands of used fishing boats for sale all across the nation at this time.
If you are currently in the market for a boat, you should strongly consider checking out used fishing boats as opposed to new ones. New boats can be extremely costly both to buy and to operate, and once you get them in the water, the average person won't even be able to tell they're new.
Used fishing boats, on the other hand, are a lot more affordable, and often times, you can get a great deal on one simply by following a few simple steps. Take a look at some tips for getting a great deal on a used fishing boat below.
Start Your Search by Looking for Used Fishing Boats Online
Years ago, if you wanted to buy a boat, you had to either scour the classified section in the newspaper or drive around looking for boats with "For Sale" signs on them. But that isn't the case anymore.
If you want to check out used fishing boats today, the best way to do it is by looking around online. You'll be able to see all of the available used fishing boats in your area. And better yet, you'll be able to narrow down your search based on price so that you know you're staying within your budget when attempting to buy a boat.
Decide Which Features You Really Need in a Boat
While you're searching around online for used fishing boats, you should be concerned about more than just the asking price for them. You should also check out all of their features and see which ones appeal to you most.
The fewer features a boat has, the cheaper it will probably be. But how many features do you really need?
You can actually save quite a bit of money simply by narrowing your search down to just boats without all of the bells and whistles. While others are paying a premium for a bunch of features they might not even use, you'll be able to play hardball while negotiating with a seller who doesn't have the fanciest boat in the world.
Set Up Appointments to See Used Fishing Boats in Your Area
Once you have found a few boats you like, it will be time to get to work as far as setting up appointments to see them. You don't want to seem too overeager by booking appointments right away. But you also don't want to push them off too much since someone else could swoop in and buy the boat you want.
Contact boat sellers and tell them you would like to arrange to check out their used fishing boats over the course of the next few days. Showing that you're willing to be patient could benefit you later when you're negotiating the price of a boat.
Stay Away From Deals on Boats That Seem Too Good to Be True
There is one thing you should keep in mind when checking out boats online. If a deal sounds too good to be true, it probably is.
While some boat owners will slash their prices to exorbitantly low amounts to try and attract buyers, boats that are too cheap probably have issues with them that you won't want to deal with.
There is no sense in buying a cheap boat only to have to spend a lot of time and money later to fix it up. So if you sense that something seems off about the price of a boat, don't even bother setting up an appointment to see it.
Ask Questions to Boat Owners About the Maintenance They Have Done
Once you start looking around at used fishing boats, it will be important for you to ask you to ask lots of questions. Not only will this give you the information you need to know before deciding whether or not to buy a boat, but it will also show that you know about boats and are not going to be overcharged for one.
You should always make every effort to speak with whoever was in charge of caring for a boat. Ideally, you would like to have the boat owner tell you all about any repairs that have been done and what maintenance steps were taken during the previous season.
You want to feel confident heading into a purchase when shopping for used fishing boats, so feel free to fire as many questions as you want at a seller. They should happily answer them if that's what it takes to make a sale.
Make a Reasonable Offer on the Boat You Like Best
After you have looked around for used fishing boats online, checked a few of them out, and asked all the questions you could, it will be time to make an offer on the boat you like best.
By this point, you should have some sense of how much other interest there is in the boat–and you can use that to come up with a reasonable offer for the boat.
If, for example, you noticed the boat has been for sale for months now, you might want to consider going with an offer that's on the lower end of the spectrum. But if the boat just came on the market and five other people were checking it out when you were there, a slightly higher offer might be in order.
Either way, you shouldn't just pay whatever the seller is asking for. Rather, do your research, see if you can find comparable boats in the area, and act accordingly. Making a strong first offer is key to any successful negotiation.
Prepare to Negotiate to Get the Best Possible Price
Once your offer is in, it will be time to sit back and wait. The seller will then respond to you and do one of three things:
      1. Accept your offer: Congratulations! If your initial offer was accepted, you will be the proud new owner of a used fishing boat.
      2. Decline your offer: While having your initial offer declined isn't ideal, it's also not the end of the world. Unless the seller returns with a ridiculous counteroffer, you will now be able to try and negotiate
                                         to get to a price you can both agree on.
       3. Ignore your offer: For whatever reason, the seller didn't think you were in the same ballpark with them as far as price. This also isn't the end of the world, because it means the seller probably wanted
                                         way more money than you were going to be willing to pay. It also means you're free to get back out there and continue searching for used fishing boats.
Walk Away From a Deal If You Don't Feel Comfortable With It
If a seller declines your offer and makes a counter to you, you will then have to decide if you feel comfortable with the deal they've offered. If you think it's fair, great. You will get the used fishing boat you want.
But if you don't, it will then lead to a series of back and forth phone calls and emails with new offers. Your goal should be to keep pushing back until the seller gives you a price you can live with.
If you spend days or even weeks negotiating and aren't able to get any closer to a deal, don't be afraid to simply walk away from it. It can be hard to do after you've devoted so much time to trying to buy a boat from a seller. But the last thing you want to do is accept a deal you don't like simply because you feel like you have to do it.
There will always be more fishing boats out there! Instead of paying hundreds or even thousands of dollars more than you want to for a boat, get up from the negotiating table and walk away if you're not comfortable with a deal.
Do All of This During the Offseason, If Possible
This might be the most important tip of all. If you're looking to buy one of the many used fishing boats that are available, do it in the offseason.
Far too often, people get caught up in the moment in the spring or summer and pay too much for used boats simply because they want to get the deal done and get their boat into the water. This is why some people pay too much for a boat.
Rather than going this route, you should shop for used boats in the dead of winter when taking the boat out on the water is the last of your concerns. You will be more level-headed during the offseason, and you won't make a dumb decision by paying too much for a boat.
Start Searching for Used Fishing Boats Now
You can get a great deal on a used boat if you know where to look.
Contact us for more information on preparing yourself for the spring boating season and finding used boats for the right price.