Everything You Ever Wanted to Know About Your Motorcycle Engine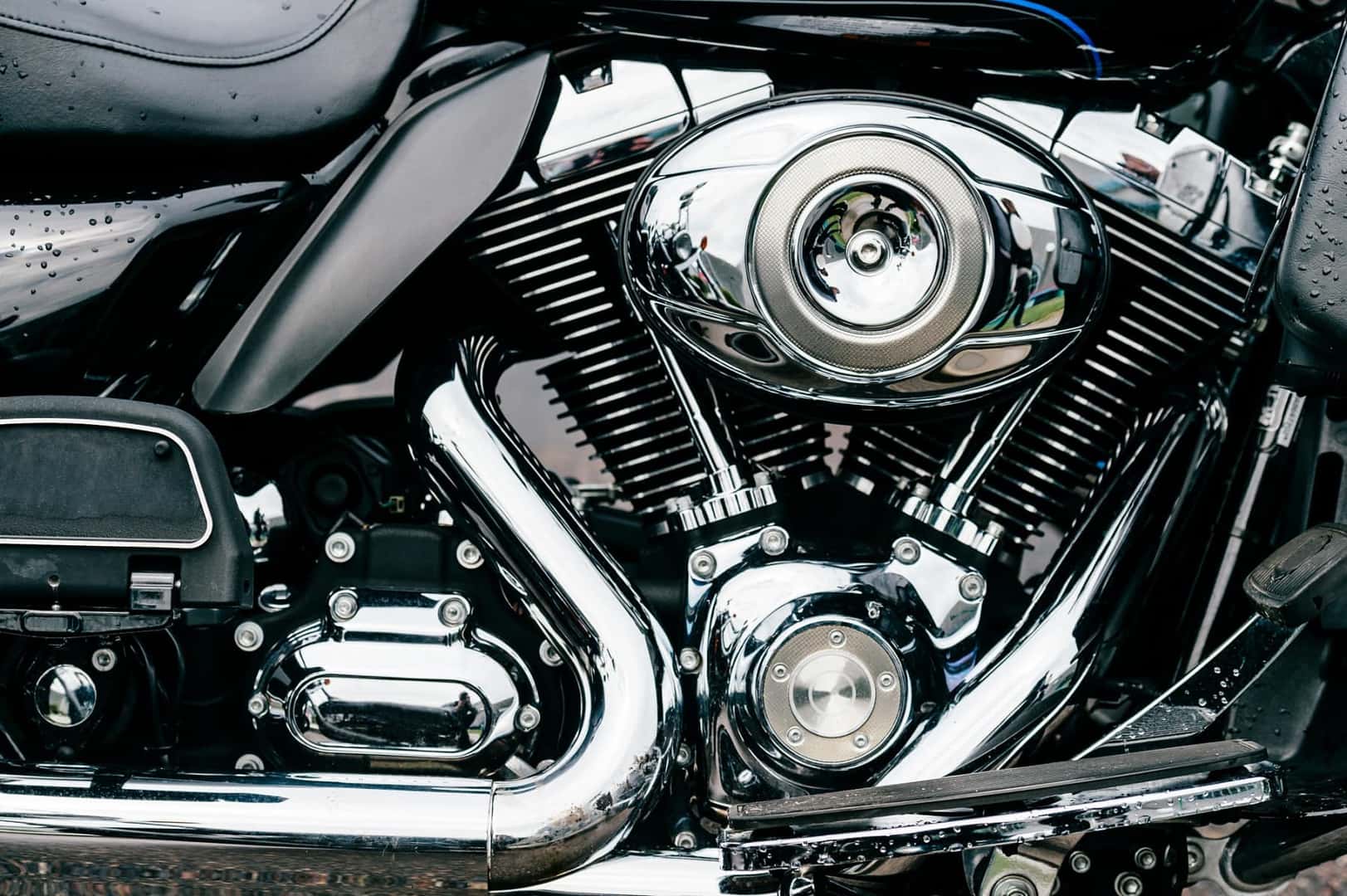 Motorcycle engines have come a long way since the first motorized bicycles hit the road in 1867. These first primitive motorcycles utilized a steam engine since that was the latest technology of the day.
These days, motorcycles feature advanced technology to provide riders with a perfect balance of performance and fuel economy.
Depending on the make, model, year, and size of your motorcycle, it could have one of several different types of engines. We're going to go over each one to help you decide which is the best fit for your ride style.
The Single
This is the most basic form of a combustion engine. There's one cylinder that one piston pumps through. Because they are easy and cheap to produce, they are often found in affordable bikes like the Honda 300R and scooters.
Virtually all dirt bikes and crossovers use this engine. This is because of the powerful bottom end torque this engine can produce.
Advantages
These engines are narrow, light, and mechanically simple. This makes them perfect when you need maneuverability and secure handling.
When it comes to performance, they produce strong bottom-end torque.
Parallel Twin
When you hear about twin engines, most people go straight to the big V of the American cruisers. But that isn't the only one. The powerful V twin engine has a smaller brother, the parallel-twin.
The Parallel twin has been a staple throughout history, most famously in the Triumph Bonneville. You'll also see it in the Kawasaki Ninja 300 and the Yamaha R3.
Advantages
This is another small and light engine. They work great for commuting and general cruising. You'll find them to be affordable thanks to their manufacturing affordability.
V Twin
Now on to the big V! This is the most recognizable motorcycle engine. It turned motorcycle engines on their head by taking the two cylinders and placing them into a V pattern.
It's in virtually every American cruiser on the road. Know that loud, rumble sound? That's the V twin. But it isn't all about less power and more torque.
The Ducati proves that a V twin can pump out some impressive performance. Their racing bikes have used these engines for years and can produce 205 horsepower.
Advantages
These engines work so well in sizable cruisers because they have a low center of gravity and plenty of torque. If you are looking for that head-turning sound, this is the engine to look for.
Boxer Twin
Are you interested in getting a BMW? Then you better get familiar with a boxer twin. Thanks to German engineering, this engine is balanced and smooth.
You'll notice that it has a weird layout in comparison to the other engines on this list. It sort of looks like the two cylinders were laid on their side.
It isn't the most attractive looking engine. But it has the torque to haul even a 600-pound bike through the toughest terrain.
Advantages
This is the ideal engine for shaft drive motorcycles. It has a linear powerband and is perfectly balanced.
Triple
This is a polarizing engine that isn't the first choice for many experienced riders, but those who ride a bike with one swear by it. It is the flagship engine of the Triumph lineup.
These engines are the middle of the road type of machine. They don't produce the powerful torque of the V twin. They also don't have the powerful horsepower of the inline-four.
Advantages
These engines are incredibly versatile, which makes them perform well in a wide variety of drive situations. They also have a unique sound.
Inline Four
Are you looking for speed and power? Do you love the feel of a sportbike? Then you are a fan of the inline-four.
This is the engine that power virtually every sportbike on the market today. The Japanese bike manufacturers have taken to this engine.
These are the engines that produce some of the highest horsepower and speed you can find on a bike. Despite all of this power, they still have smooth delivery.
Advantages
There is beauty in the simplicity of the design of this engine. Plus, its wicked fun to crank the throttle and hear it scream as the RPMs rise.
Be sure to check out the literbikes for the ultimate combination of maneuverability and performance. The Yamaha YZF-R1 is an excellent example of this.
V Four
Think of this as another middle of the road engine, but with a serious upgrade. These engines are complex in design, which makes them expensive to produce. Because of this, you'll mainly find them in high-end motorcycle models.
They perform well with smooth power delivery. Plus, they are narrower than the inline-four, which some riders might find more comfortable.
Part of the engine is very similar to a V8. This gives it a unique throaty growl of a sound.
Unlike the single, it's best to leave maintenance on these engines to the professionals.
Advantages
This engine may be complicated, but it's worth it for the high-performance output and torquey delivery. Plus, the narrow profile makes it comfortable.
Know Your Motorcycle Engine
So which one of these motorcycle engines sounds like it would fit your personality and ride style? Are you looking to take a nice and easy cruise? Or maybe you're looking for the blood pumping performance of a sportbike.
Then there are the more brand-specific engines such as the boxer twin that comes in BMWs or the Triple that is a staple in the Triumph lineup.
Ready to get out there and have some fun? Value your trade today.