9 Boating Tips for New Boaters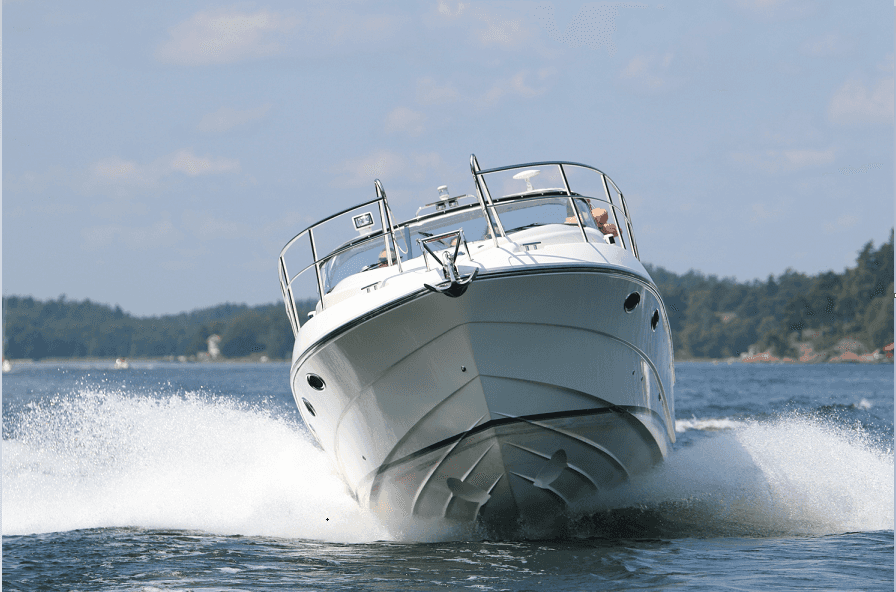 9 Boating Tips for New Boaters
So you've jut purchased your first boat and are eager to take it for a spin. Just about every new boater understands this excitement. However, you might also feel uncertain about whether you have everything prepared for your first time.
In this guide, we will go over nine essential tips to make your first boating experience a smooth and enjoyable one.
1. Learn the Basics of Boating
Learning to drive a boat seems like an obvious thing to do before taking your new purchase out on its maiden voyage. You might have steered a friend's or relative's boat for a short time in the past and found the process relatively simple. However, it is important to learn all the basics of operating a boat before attempting to take yours out.
This includes things such as:
Starting the boat
Operating the throttle
Steering the boat
Slowing the boat
Some of these operation tasks can be tricky to do when it's your first time. For this reason, you should consider practicing on someone else's boat before taking your new boat out for a spin.
2. Get Your License
Once you have learned the basics of boat operation, you should apply for a boating license. This is mandatory for first time boat owners across the country.
Anyone who intends to operate a powered watercraft in Canada must possess a government-issued license known as a "Pleasure Craft Operator Card". You can obtain this card by taking a boating safety course and then passing an exam with a score of 75% of higher. This course takes around three to five hours to complete and will help you understand key things such as:
Your responsibilities while operating your boat
Safe boating practices
How to prepare your boat before departing from the dock
How to verify if you have all the necessary safety equipment and that it is in good working order
Preventing boating accidents
Sharing waterways with other watercraft such as commercial vessels safely
How to react during emergencies
Once you pass your exam and have received your Please Craft Operator Card, you should ensure you bring it with you on each boating trip. If the RCMP catch you operating your boat without a valid license, they can fine you anywhere from $250 to $10,000 depending on the province.
3. Check the Weather
If you are planning to take your new boat out for its maiden voyage in a few days, you should check the weather forecast.
You can look up future weather conditions over at Environment Canada's website. They also offer information via their marine forecasting service. This tells both beginners and experienced boaters important things such as marine winds, visibility, and wave height. The service also publishes marine warnings and watches that are currently in effect.
All this information helps you understand if you can expect good boating conditions or if you should reschedule your outing for another day. There's no law stopping you from going boating on a day with bad weather. However, the local coast guard will have greater difficulty rescuing you if something does happen to go wrong.
4. Dress Correctly
Dressing well is the key to making your boating trip a comfortable and enjoyable one. After all, no one wants to cut their outing short because they wore clothing that didn't shield them from different weather elements.
You will generally need to dress according to the weather. However, you should note that the weather conditions out on the water can be different from the weather conditions over land.
For this reason, if it's a sunny day, you can expect the sunlight to be even stronger out on the open water. In this case, you will need to wear sunglasses, deck shoes, sun hats, and bring along a bottle of sunscreen.
If you're boating in the Fall season, it is important bring along extra layers of clothing to keep yourself warm. The chilly winds on open water can make you feel a lot colder once you've set off, so it's best to have an extra hoodie, sweater, or tuque with you just in case you need them.
5. Bring Enough Life Jackets
Safety should always be your top priority on any boating trip because are plenty of things that can go wrong when you're out on the water.
The number one cause of boating accident deaths is falling overboard. People who go boating alone are in especially great danger during such incidents because their boat with continue moving forward after they have fallen overboard.
In this situation, there won't be anyone around to stop your boat and rescue you. The average person can tread water for only two or three hours before exhaustion takes over. However, you won't need to worry about fighting to stay afloat if you're wearing a life jacket. These devices are designed to keep your body stay afloat indefinitely.
So if you're wearing a life jacket, you can focus your efforts on calling for help. Most modern cell phones are water resistant so you should be able to dial the coast guard and wait for them to rescue you.
You should ensure there is a minimum of one life jacket for each person on your boat. You should also include other types of flotation devices such as lifebuoys.
6. Create a Pre-Departure Checklist
Every responsible boat owner should create and go over a checklist before each boating trip. This checklist ensures you have all the safety equipment necessary and have verified that your boat is in good operating condition. Some of the things to include in your pre-departure checklist are shown below.
Safety Equipment
Ensure life jackets and personal flotations devices (PFD) are present
Check that you have a throwable flotation device if your boat is over 16 feet in length
Check the working condition of each life jacket
Ensure you have one or more fire extinguishers
Pack emergency flares
Check the first aid kit
Boat Inspection
Visually inspect the boat's hull, looking for any damage
Check that the steering and throttle are operational
Expel water from the engine
Check that the instrument lights are functioning properly
Electronics
Ensure you have brought:
Be sure to go over each item on your checklist before setting off. This process takes only a few minutes and will increase the likelihood that your boating trip goes smoothly.
7. Understand the Boat's Throttle Response
Understanding your boat's throttle response is vital to ensure a comfortable ride. Most boat engines and propulsion systems take take anywhere from a hundred milliseconds to a few seconds to respond once you have adjusted the throttle. This presents issues because you won't be able to change your boat's speed instantaneously in response to waves.
For this reason, you should spend some time understanding this throttle response and tailoring your reactions accordingly. As a rule of thumb, gasoline powered engines tend to have fast response times due to their lighter components. Diesel engines, on the other hand, tend to have slow response times because their international components are heavier and have more inertia.
8. Learn to Trim Properly
The term "trim" refers to your boat's running angle as it moves across the water. You might not have thought much about this, but your boat's trim will impact your fuel consumption as well as the smoothness of your ride.
You will generally need to adjust your boat's trim throughout your journey. This means you can't expect to set it at one angle and then leave it be.
So how do you adjust the trim? You can do this by simply tilting your engine forward or backward to change the propeller's angle.
Tilting the engine forward will cause the propeller to move up. This will then tilt your boat's bow upwards. Similarly, tilting the engine backwards will cause the propeller to move down along with your boat's bow.
It can take a while to get the feel for trimming, so spend some time getting to know how the engine angle affects your bow. You can then adjust your trim as needed when you're out on the water.
9. Stay Alert At All Times
Boating may seem easier than driving a car in many respects. After all, boat traffic tends to be sparser than road traffic once you're in open water. However, you should still aim to stay alert at all times.
This is because things like rogue waves or collisions with objects in the water are an ever-present danger. Therefore, you will need to keep your eyes peeled when your boat is in motion or is stationary.
Purchase Your First Boat from Westshore Marine
The boating tips mentioned above should help you feel more confident on your first boating venture. If you're interested in purchasing your first boat, please check out our selection over at Westshore Marine.
We offer boats of various sizes from some of the leading manufacturers in North America. If you need help with choosing your first boat, please contact our experts.