The Best Portable Generators: Staying Warm Without Breaking the Bank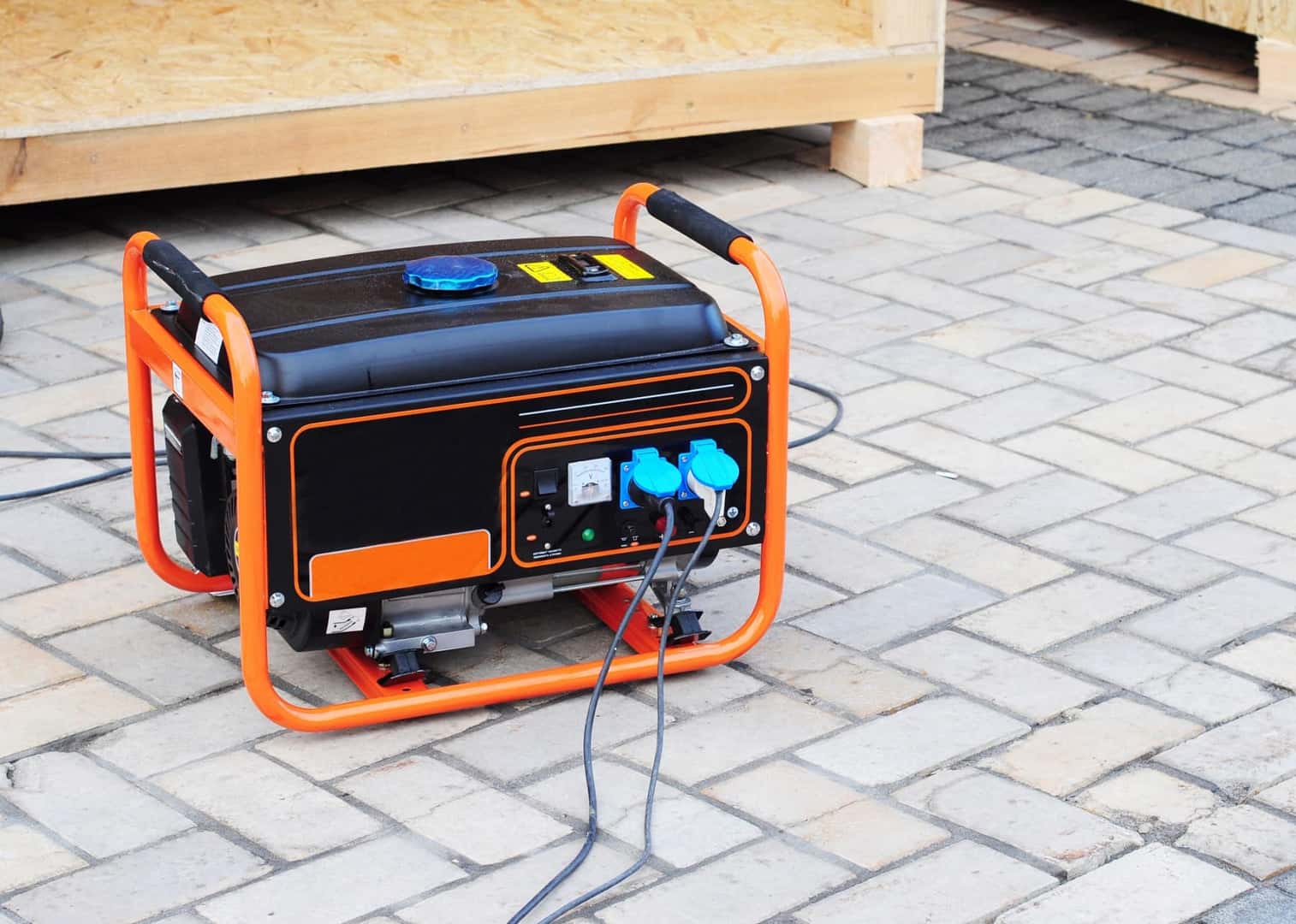 Snow days in a kid's eyes are a fun excuse to get out of going to school and spending the day playing outside.
Snow days in an adult's eyes are a frightening experience that clogs up the roads and, if too much snowfall, can shut off your power.
What are you to do if that happens when you and your family are trapped at home?
Lucky for you, portable generators have been created for such an emergency!
But you shouldn't just go to the nearest convenience store to buy one. Here are the best portable generators on the market.
The Best Portable Generators Available
Don't risk buying a generator that can't hold up to your family's needs in case of an emergency.
Here are the best portable generators that money can buy!
2017 Yamaha Generator 2000W
What's a better generator to ask for than one that's created by a 30-year-old trusted motor company?
Nothing says "reliable" more than a brand with that history. Enter the 2017 Yamaha Generator!
This blue-coloured bad by offers a maximum AC output of 2000 watts and keeps a rated AC output 1600 watts to keep the essentials running.
The engine boasts features of the world-famous Yamaha brand through an overhead-valved, single-cylinder 4-stroke engine that's kept air-cooled.
It takes up virtually no extra space with its 19 x 11 x 18-inch size body, causing you and your family no inconvenience on space and allowing for easy carry to-and-from.
The long run time will give you plenty of comforts while the power is waiting to be turned back on and noise reduction to help everyone stay off-edge.
Trying to limit how much you use it? The fuel gauge lets you view fuel levels with ease.
An often overlooked feature of Yamaha generators is their environmental friendliness.
Yamaha puts a premium on having all their generators stay true to the emission engine durability ratings of the Environmental Protection Agency, as well as the California Air Resources Board.
If you're looking for an efficient and proven generator with a proven track record of success, look no further than Yamaha.
Generac iQ2000
"Quieter. Smarter. Innovative", that's the Generac guarantee.
Much like Yamaha, this company prides itself on being there when you need it, but not being a nuisance when you don't.
It's lightweight and ergonomic shape provides easy carrying and less of a hassle to pack.
The main focus of this particular model is the "quiet power" that it yields over its competition. The digital inverter creates a seamless transition of power from Direct current (DC) power to alternating current (AC) power.
If you're trying to keep the noise down to a certain level OR just preventing overdoing it for the generator to last longer, there is an easy-to-understand run-time display.
It also shows you an up-to-speed gauge feature that keeps you in the loop on how much wattage it's currently using.
The same goes for your fuel gauge, low oil light, and overheating light to keep you updated on all running features of the generator while it's in action.
Are you looking for longer run-time or more power? The parallel kit (sold separately) allows you to connect a second iQ2000 (also sold separately) with ease.
Generac's don't come cheap, but the convenience and precision make it worth the price.
Yamaha Generator 7200W
Are you the type of person that's looking to buy the biggest and most powerful generator to use to opt for the longest run-time possible?
If that describes you, then the Yamaha EF7200 is your soulmate!
While this big hunk pushes out wattage like nobody's business, it takes almost no effort to start it up thanks to the electric start button.
Even though it's a bigger-sized generator (necessary to hold it's power), the wheels and fold-down handles make it easy to wheel around and store.
Should desperate measures require you to run this baby at full power, you've still got 8 hours of run time at the max output… that's incredible!
Yet again, the world-renowned Yamaha overhead valve engine provides smooth efficiency at the quietest possible volume (for the amount of power being used).
Want one more perk? You'll look like a bad mama jama while operating this generator with a heavy-duty roll cage!
Yamaha 3000W
Alright, Goldilocks… so the Yamaha 7200W is a bit more power than you're looking for, but the Yamaha 2000W isn't quite enough.
That means the Yamaha 3000W is right down your lane!
You probably read all the perks of the previous two Yamaha models on this list, and we're hoping for the same in this model, right?
Well, then you're in luck! Because this 3000w version holds the same smart start throttle, emission-friendly electricity, AND convenient size for easy carry.
Yamaha even considered the size by adding wheels to the bottom, with a handle for easy grabbing and swivelling.
Needless to say, Yamaha is a reliable brand that will be prepared for you whenever you need it most!
Your Backup Plan Has Arrived!
Now that you've thoroughly read into the details and specifics of what makes these portable generators on the market, it's time to take your pick!
Be sure to check out this article on inverter generators to educate yourself on the difference between the emergency generators listed in this article and a recreational generator.
Also, while you're in the winterizing mood, check out this article on getting your boat prepared for the winter. This will show you the proper way to store your boat for the harsh cold months ahead!
For more inquiries, please reach out by phone at 855-534-7333.